If you are currently studying at a University in Kenya, you can look for something to do online and earn money. While other students are idling in college, spend your free time to start an online business that will help you get pocket money even savings for future use. After college, you may find difficult time adapting to life because the parent will not help anymore. By running a side hustle, you'll never struggle like students without the same.
Below are the best jobs to do online as a student in Kenya:
Before I say something, I would like to reveal how I started blogging. While in college in 2006, one of the Masters students was doing something in his laptop. I went near him to see what he was doing. I noticed he was creating articles and posting on a blog. I took it for granted because I really didn't understand what he was doing. It was after he explained to me how he earned money that I developed interest in blogging. I made sure he helped me create my first blog which I own until today. My parents were surprised when I stopped them from sending me money while I was in college—I earned enough to sustain my lifestyle.
To start a blog, you spend Ksh3,000 only. Kenya Website Experts will help you to create one,click here to visit their website and register a domain name and buy hosting space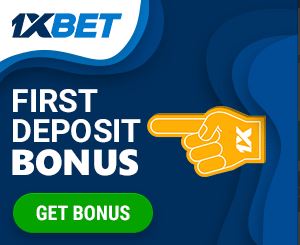 With a capital of about Ksh5,000, you have your own blog.
After the blog is up, post about 30 articles and apply to get approved by AdSense. Joining AdSense is free and it's the one you'll be earning through.
A capital of Ksh10 is enough to start betting on football matches and earn money online daily. I suggest that you register with 22Bet and earn up to Ksh15,000 welcome bonus,click here to register for free .As you gamble, learn to control your spending, you might be carried away and spend all the money you have.
Earn from through YouTube
YouTube is the best platform for students to earn money in Kenya. You need no capital to start a YouTube channel. You can even create the channel today and start posting videos immediately. Since you have enough time at your disposal to create videos, post as many as possible. Once you reach 1,000 subscribers and over 4,000 hours of watch time, apply to monetize with AdSense.
Look for clients within the school to do assignments for or join the many online academic writing companies and start getting jobs. Those companies pay more than Ksh200 per page.
You can even do proposals and projects for final year students and get paid—most of them don't have time to do the projects for themselves.
There are over 10 online survey companies in Kenya which pay participants to answer questions. But first you should register in order to start getting survey questions.
Some of the companies include:
iPoll
PaidViewPoint.
Triaba
Clear Voice
Palm Research
Mobrog
SurveyTime
Ipsos i-Say.
You will earn up to Ksh2,000 per day from these survey companies.
Start a website where you sell tutorial for primary and high school exams. You can also sell Kasneb past papers exams and university past papers. Those tutorials are on high demand. So to include are tutorials for ACCA and CFA.
Sell the papers on social media and through a blog. I am sure you'll make a lot of money especially during exam times.
Sell cheap smartphones and clothes online
Start social media pages which you'll use to sell cheap smartphones and trendy clothes for students. The page should specifically target students.
Book rooms for students in various universities
Start a website that connects students and tenants of houses near universities. Student will be booking the rooms through your website. What you need is a list of available rooms, then list them on your website to enable students access them online. Once a student identifies and books the room, mark it as taken. If the room goes for Ksh 4,000, you'll charge Ksh500 extra as consultancy fee.
Look for online data entry jobs
Register for companies offering online data entry jobs. Most of the companies are located either in UK or USA and they recruit Africans to do the data entry jobs. But you must own a laptop and a smartphone in order to perform such jobs. Data entry will generate for you over Ksh10,000 monthly.
Companies like Jumia offer Kenyan students opportunities to earn money by marketing their products through affiliate marketing. They give out commissions in excess of 10% of the sales price. As a student, you can create a blog or social media pages to market such products and earn money.
Entertain your Facebook followers and earn money through MPESA
I have seen many students taking into Facebook to entertain their followers and ask them for support through MPESA, something that has worked perfectly for them. If you are a DJ, play songs that your followers want to listen to and ask them for support.
Cook and deliver food to online followers
If you're a lady, one thing you can do is to cook nice food and deliver to other students and people outside school. This is something which many ladies have not explored but it's an idea which can become very successful.
Operate an online shop like Jumia
The best time to start a business is when you're in school because you have a lot of time to explore, make mistakes and learn from the same. Eventually, you'll build a company that'll compete with the likes of Jumia.
If you are studying IT/Computer Science or related courses, start a company that does web design for bloggers and other companies. You will be charging at least Ksh10,000 to design a single website.
On top of owning a web design company, you can also start hosting other companies. What you need is to buy hosting services from Bluehost,then host the domain names in your list under the cPanel at Bluehost.You can get more details here