Before you join Bluehost, you have to review complaints and comments from their clients, this way you will know whether you are dealing with a good or bad company. You can review comments in social media or get them from reviews.
Generally, every web hosting company has its shortcomings and Bluehost is not an exception. But the good thing is that the advantages of joining Bluehost are more than disadvantages. One way you will know whether it's good to become a client of Bluehost is to know how many clients the company has. Apparently, Bluehost has 2.1 million clients, something that will tell that it's not a bad company. You can get more information here
We are going to list some of the complaints from clients on social media before we give our own experience.
Melody Christine 511 ips server for seo company
Ahmed Abdul Aziem I want to move from cloud hosting to new wordpress hosting is there any news about not need to have new account
Cyprian Ñwabueze blue host is A place to due business come in and you we be happy
Jean Domandan I see that Bluehost is on the main WordPress list for Black Friday and Cyber Monday https://brettutor.com/bf. Thanks for keeping my site up and running at fast speeds! I use your hosting, WPRocket, a CDN, Mai Theme from StudioPress, and a few plugins. Thanks again!
Lisa Jay Just spent $700 on upgrading & now ALL of our web domains are down & email thanks to #bluehost we are down now for 20 hours on the biggest freakin weekend of the year! Keep getting the run around, from tech support with rude, unprofessional customer service.
Allison May Jensen I'd love to participate in Black Friday but I've been unable to update my website since Thursday. I've contacted support six times and have been assured that it's the "highest priority." As of 3pm today, support assured me it would be fixed in 5-6 hours. It is midnight now and I still can't log in and update my site. I called support back and everyone who is working on my case has left for the day. 🙁 So dissatisfied.
From the complaints above, you can see majority of them have issues with customer service. I agree that this is one of my major issues that I face with Bluehost.Since they have millions of clients, attending to each one of them is hectic. You find that when you initiate a chat, you are required to wait for 10 minutes to 2 hours before you are attended to. But all this depends on the department you contacted, there are departments which don't have many issues.
The best thing is that when Bluehost staff attends to your concern, they solve all the problems such that it takes up to months before you get another issue.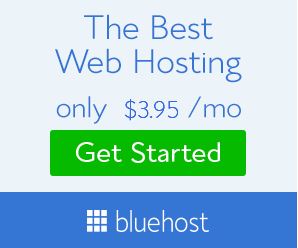 Another problem with Bluehost is the fact that when your site receives traffic spikes, it might go offline or it gets slow. You will be required to migrate from Shared Hosting to more advanced plans like Dedicated Server.
I have been a client of Bluehost since 2015 and I can confirm it's a wonderful hosting company. If you have read about it and not yet decided whether to host your site with them or not,then I can guarantee it's a good hosting company. To host your site here, click here to create an account for free
Among the benefits of joining Bluehost is the fact that you'll get free SSL certificate, SiteLock,30-day money back guarantee and scalable resources.