I wish to review Bluehost shared hosting plan based on my personal experience. I have been hosting my 7 websites with Bluehost since 2013 and since then I have experienced a lot.
I first heard about Bluehost in 2012 through friend. At that time, I had tried hosting my sites in a local company which almost killed my blog. I wanted to try something different. My friend owns a popular blog that receives 1 million visits per month. He told me Bluehost had worked magic for his website and that he had no intention to move his site to any other hosting company. Out of trust,I decided to migrate my website to Bluehost.
I contacted Bluehost the following week,who told me to sign up first ,pay for a shared hosting plan and look for an expert to move my websites to the company. I did as I was told and within two days my sites were up and running.
Over the five years I have been hosting at the company, I have experienced a lot,ups and downs.I would like to summarize in terms of advantages and disadvantages.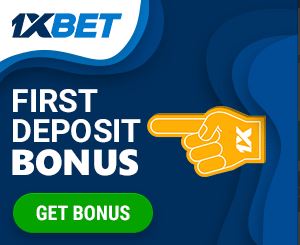 Here are the benefits I have received that I couldn't in another hosting company.
Cheap
I purchased Go Pro plan which I pay below $250 per year. This is cheap considering I am hosting 7 websites in a single plan.
You pay once a year—no hidden costs
Once I have paid for my plan,I wait for a year before I make another payment.What I like most is that Bluehost does not have hidden costs.
HTTPS
HTTPS is an important aspect in any domain.Bluhost installs free HTTPS for three months, which prevents your site from being hacked.Even after the SSL certificate expires, you can buy from the company at reasonable rates.
You can host as many websites as possible in a single plan
Another aspect I love most about Bluehost is that one can host as many websites as possible in a single shared hosting plan.Currently,I am hosting 7 websites in a single plan and planning to add more.
If you have, say 10 websites, you wish to host in a single plan,Bluehost is the best company to approach for hosting services.
Excellent customer care services
The company's customer service is excellent through waiting time is a bit long.
It's stable
Currently,Bluehost hosts about 2 million websites.This means it's a stable company that cannot die any time soon.
Disadvantage of Bluehost shared hosting plan
One disadvantage is that their online chat takes a bit long for one to respond. It seems they have few staff to deal with online live chats.
Resources limited
Since it's a shared hosting plan,you will be sharing resources with thousands of other websites, which means you are limited in terms of bandwidth and memory.If you have a viral website,it will force you to move to a dedicated server.
Bluehost rating
I will rate Bluehost 4.5 out of 5