If you are planning to join Charles Telfair University in Mauritius as an international student,the following are admission requirements
STEP 1: APPLY
Download the relevant application form(s):

Application Form for both Curtin and TAFE students
Additional Application Form for Curtin students only

Submit the following documents with your applications:

Certified copies of all your previous qualifications (e.g. academic transcripts, grading system descriptions and award certificates)
English language entry requirements such as academic IELTS or TOEFL
Supplementary information documents (if applicable)
Evidence of change of name (if applicable)

We will not be able to assess CREDITS FOR RECOGNISED LEARNING (CRL) for previous studies without an application and certified copies of all your academic transcripts/statement of marks and award certificates to date. CRL is granted at the discretion of the school/faculty.
Note
Signatures on certified copies of transcript(s) and award certificate(s) must be accompanied by an ink imprint stamp/chop from the following accepted authorities:

Justice of the Peace
Commissioner for Oaths/Declarations
Any notary public

Certified copies of transcript(s) and award certificate(s) in the original language (if issued in a language other than English) must be provided with English language translated copies from the following accepted aurhorities:

an official and accredited translator
a person of authority at the issuing institution
STEP 2: RECEIVE YOUR OFFER
Assessment of your application takes 2-4 weeks.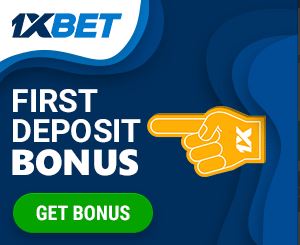 If we require documents to assess your application, these will be requested from you. Assessment of your application will be delayed until we receive the required documents. Should you wish to follow up on the status of your offer, please contact [email protected].
Once your application has been processed, we will send you your Offer Package, which consists of:
Letter of Offer
Invoice, with Terms of Payment
Visa Application Form and Checklist of required documents
CTI Housing Services Options
STEP 3: ACCEPT YOUR OFFER
Accepting your offer:
Students accept by paying the deposit stated as per the offer letter. This confirms the student's place at the University and is also required for visa application. Submit your deposit of tuition fees along with a photocopy of your passport details page.
STEP 4: SECURE YOUR ACCOMMODATION IN MAURITIUS
For more information, please send us a mail on [email protected]
Note
Your student visa cannot be processed without accommodation having been secured. We will of course provide any further assistance that you may require.
STEP 5: APPLY FOR YOUR STUDENT VISA
Once payment has been received, the Institute will apply for the student's visa.
A checklist of the documents required will be provided to prospective students. The student must send these documents via registered post to the following address:
Future Student Centre
Charles Telfair Institute
Telfair,
Moka
Mauritius.
The application 'Form to Enter Mauritius' to be filled and signed by the applicant (original letter required) – download application form
Two recent passport size photographs
Copy of the data pages of the passport of the applicant
Acceptance letter dult signed by the student, specifying the detail of the course enrolled for (original letter required)
Sponsor letter from parent/sponsor stating that they will be financially responsible for the applicant during his/her stay in Mauritius as student (original letter required)
Evidence of funds to meet costs of training from applicant's sponsor to prove that the applicant has access to sufficient funds to cover all the expenses associated with his/her training at CTI (original bank statements required)
Accommodation letter signed by the owner of the house/flat to prove where the student will be staying in Mauritius (original letter required)
In case of a minor, a letter of consent from the responsible parties/guardian to be produced
Note
We strongly recommend that you visit your local doctor and have a medical check for the above conditions before coming to Mauritius. If you are found to have infringed any of the above conditions whilst you are in Mauritius, the provisional entry permit will be cancelled and you will be required to leave Mauritius within two (2) weeks.
The above documents are required by the Passport and Immigration Office (PIO) in Mauritius and we will submit those along with the following documents to the PIO, Port Louis, for the issue of your visa:
Original letter of admission from Charles Telfair Institute
Receipt for the payment of tuition fees
STEP 6: RECEIVE ENTRY VISA ALLOWING STUDENT TO TRAVEL IN MAURITIUS
Once the documents have been sent to the Passport and Immigration Office (PIO), and that the application is successful, the PIO will notify Charles Telfair Institute by sending an "Entry Permit to Mauritius" for a period of 3 months for the respective student.
A provisional student visa for a period of 3 months will be granted to the student, provided that he/she

is in possession of a valid travel document
holds a valid return passage ticket to travel back to his/her country of origin or residence and
has adequate funds to meet the cost of his/her stay

Once the Entry Permit is received by Charles Telfair Institute, a scan copy of the Entry Permit will be sent to the student by email and, once he/she is in Mauritius, the original entry visa will be handed over to him/her.
STEP 7: COMPLETE MEDICAL TESTS IN MAURITIUS AND RECEIVE STUDENT VISA
Medical Test in Mauritius
The student is also requested to produce to the Passport and Immigration Office within one month as from the date of his/her arrival, a medical certificate by any private Laboratory/Clinic/Hospital in Mauritius certifying that he/she is not suffereing from HIV/Hepatitis B and Chest Infection.
Duration of Visa
Once the Passport Office receives the Medical Tests which confirm that the student is not suffering from any of the diseases listed above, it will send the visa of the student to CTI. The duration of the visa will be normally for a minimum of one year, depending on the course chosen, and renewable every year, provided that the student is still registered with CTI the following year.