When a blog is new in Kenya, the cost of hosting it range between Ksh1,500 to Ksh 2,500 per year. Different web hosting companies have set different prices for hosting. A new blog does not require a lot of resources, shared hosting is the best type of hosting for such blogs.
There are 5 best web hosting companies to host a new blog with. Those companies are cheap, reliable and excellent in terms of customer support.
Kenya Website Experts is the best web hosting company in Kenya. It offers a wide range of hosting services but Shared Hosting is the most popular type of hosting for a new blog. The cost of hosting a new blog is Ksh2,100. There are also other plans which accommodate viral blogs. To learn more about Kenya Website Experts,click on this link
While at Kenya Website Experts, select on Starter plan, then generate an invoice and pay Ksh2,100 through MPESA.The company will provide you with the MPESA paybill number to use for payment.To select the starter plan,click here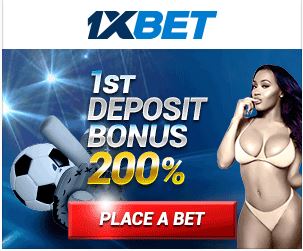 The cost of hosting a new blog at HostPinnacle is Ksh 1,500 per year. HostPinnacle is among top 3 cheapest web hosting companies in Kenya. The Starter plan which costs Ksh 1,500 per year comes with unlimited website hosting,free.co.ke domain,35GB disk space, unlimited email accounts, unlimited bandwidth and free SSL certificate. To see all the features of this plan,click on this link
HostPinnacle also provides hosting for viral blogs through standard and Executive plans. Standard costs Ksh3,500 per year while Executive costs Ksh 10,000 per year.To select your preferred type of hosting,click here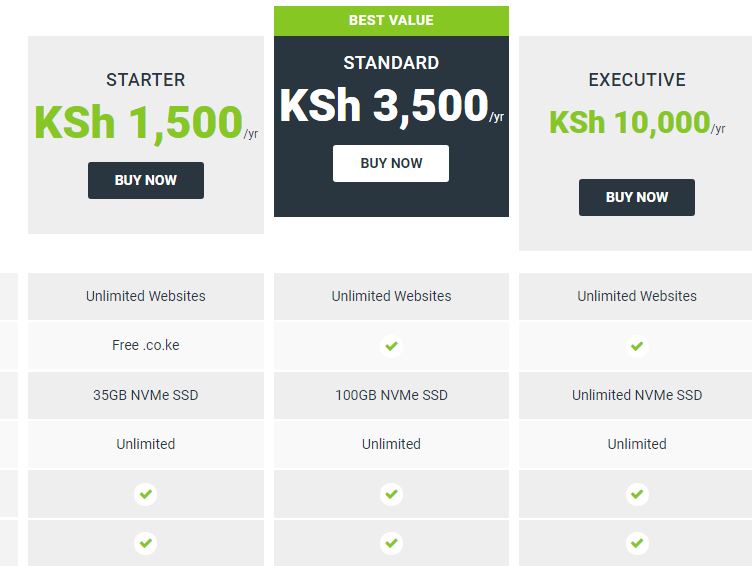 Bluehost is an international web hosting company. It's ideal for bloggers who would want to register .com domains and host them away from home. I am also a customer of Bluehost since 2014.The company is cheap and has the most powerful servers. To host a new blog at Bluehost, you'll be required to pay Ksh395 per month. A new domain name costs Ksh 1,100.In total, you'll spend approximately Ksh 5,000 to host your website at Bluehost.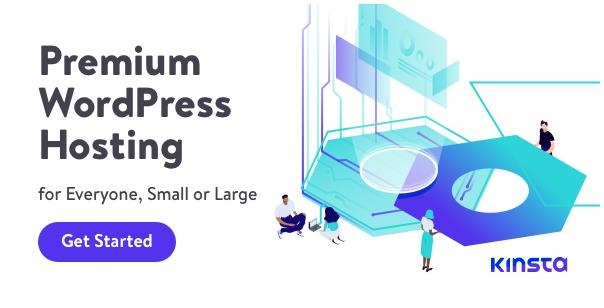 To select the starter plan which costs Ksh395 per month, click on this link to visit Bluehost website,then select hosting, starter plans and go ahead to make the payment. The entire process will take less than 10 minutes. If you find any difficulties, start a Live chat which is available within the website.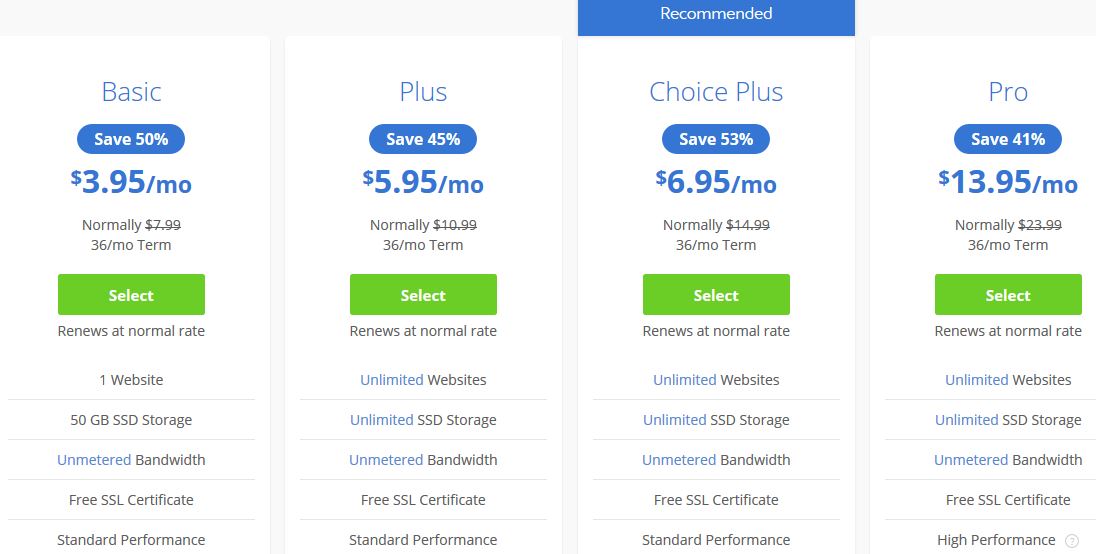 There are also several hosting companies in Kenya that provide free web hosting for new bloggers but eventually becomes more expensive. It's known that when the deal is too good, think twice.