Turkana University College offers undergraduate, diploma and certificate courses. Below we provide a list of all the programmes offered at the institution and admission criteria:
SCHOOL OF BUSINESS AND ECONOMICS
Programs
   Masters of Business Administration
   Masters of Arts in Public Administration and Management
   Bachelor of Business Management
   Diploma in Business Management
   Certificate in Business management
SCHOOL OF SCIENCE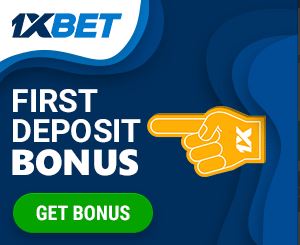 Turkana University School of Science Programmes:
Bachelors
    BSc. Environmental Science
   BSc. Environmental Health
   BSc. Renewable Energy and Technology
   BSc. Community Health and Development
Diploma
   Diploma in Community Health and Development
   Diploma in Information Technology
SCHOOL OF EDUCATION
School of Education houses one academic program i.e. -Bachelor of Education (Arts) B. Ed (Arts).
SCHOOL OF SOCIAL SCIENCES
Bachelors
 BSc. Conflict Resolution and Humanitarian Assistance
 Bachelor of Development Studies
 Bachelor of Social Work & Administration
Diploma
    Diploma in Community Development
TVET COURSES ON OFFER FROM TUC  
Diplomas
Agriculture (Dryland Farming)
Information Technology
Water technology
Community health and development
Community development and social work
Business management
Supplies and procurement management
Fisheries and Aquaculture
Economics of Oil and gas management
Oil, Gas and petroleum studies
Welding
Certificates
Supplies and procurement management
Community development and Social work
Business management
Community Health and Development
Fisheries and Aquaculture
ADMISSION CRITERIA
Turkana University College Admissions Criteria
Turkana University College offers undergraduate and graduate studies, diploma and certificate programmes. TUC  has a variety of programmes which can enable you achive your educational and career goals.
Duly filled application forms should be addressed to the Registrar- academic Affairs.
Application should be accompanied by copies of relevant academic and professional certificates.
Application fee differs according to the level of programme being applied for. i.e
Kshs 1,000 For Certificate, Diplomas and Undergraduate programmes
Kshs 2,000 For Post-Graduate programmes for Kenyan applicants and US Dollars 50 for all non-Kenyan applicants
Bank details:
Account Name: TURKANA UNIVERSITY COLLEGE
Bank Account: 1204387079 KCB Lodwar Branch
Kindly note that application for admission does not guarantee admission into the University for course applied for, this will be subject to fulfillment of all requirements and approval by the University Senate.For further information, kindly enquire from the Registrar, Academic Affairs the programmes being offered at our campus.