Jumia Kenya is one of the best online shops in the country. There are many facts you need to know before you order products from the company.
Does Jumia sell genuine products
Jumia has excellent reviews which is the reason it's ranked as the best online shop in the country.
The company's products are original and if one buys a product which is fault, they are allowed to return it.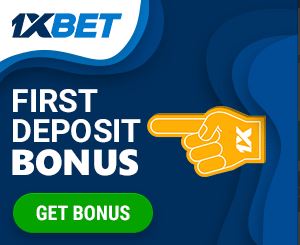 How to select a product on Jumia
To select a product on Jumia,visit the website via this link https://c.jumia.io/?a=1840&c=9&p=r&E=kkYNyk2M4sk%3D&utm_campaign=1840
Then click on the category of items, select the product you wish to buy and make an order.
How to make payment on Jumia
Payment is made through credit card, cash on delivery or mobile money. Cash on delivery is paid when a product is delivered.
Below is how to pay via mobile money:
Equitel
A PIN request will be sent to your phone to approve this purchase
Please ensure that your Equitel Mobile number is registered for mobile banking, is active and your mobile screen is not locked
Enter your Equitel Mobile number in the field below
Press the Initiate Payment Button Below
Once the transaction has been done you will receive an SMS confirmation from iPay
Then click on the Confirm Payment Done button below
Pay on Delivery
With Pay on Delivery, available in Nairobi, Mombasa, Nakuru, Eldoret and Kisumu when your order arrives at your doorstep, you can check the package and then pay with:
– Cash
– M-pesa (Paybill 510800)
– Equity Bank's EazzyPay (Paybill 510800)
It's easy, fast and secure. Please note that the maximum amount allowed is ksh 50,000
Important:
– If you are based in other towns, please select the other options provided.
– Payment on delivery must be in the exact amount in Kenyan Shillings only as our delivery riders do not carry cash. M-Pesa and EazzyPay's Paybills are preferred.
 MPESA
Go to the M-PESA menu on your phone
Select PayBill Option : Enter Business Number: 510800
Enter RD110462as the Account Number
Enter the EXACTamount (KSh. 00 )
Enter your PIN and then send the money
Complete your transaction on your phone
You will receive a transaction confirmation SMS from MPESA
Then click on the Confirm Payment Donebutton below
Airtel Money
Go to the Airtel Money menu on your phone
Select To Make Payments
Select Pay Bill Option
Select Others
Enter the Business name 510800
Enter the EXACT amount(KSh. 8585.00 )
Enter your PIN
Enter RD110462 as the Reference and then send the money
You will receive a transaction confirmation SMS from Airtel Money
Then click on the Confirm Payment Done button below
 EazzyPay
Log in to your EazzyBanking App or Equitel Menu
Click the + button and Select Paybill Option
Enter Business Number: 510800
Enter KV429374 as the Account Number
Enter the EXACT amount (KSh. 1440.00  )
Then click PAY/Send
Complete your transaction on your phone
You will receive a transaction confirmation SMS from EQUITY BANK
You will also receive a courtesy transaction confirmation SMS from iPay
Then click on the Confirm Payment Done button below
Equitel Money
Dial *522#
Select Bill Payments
Select Jumia
Enter Order number (received via SMS in Account No. field)
Enter the EXACT Order Amount
Complete your transaction on your phone
Then click on the button below
Option 2: SuperApp (KCB Mobile App)
Select Transact Icon
Select Pay Bill
Select Jumia
Enter Order number (received via SMS in Account No. field)
Enter the EXACT Order Amount
Complete your transaction on your phone
Then click on the button below
How to place an order on Jumia
Shopping on Jumia is easy! Once you have found the product you want to buy, just follow the steps below:
Click on 'buy now', to add this product to your cart,
Click on 'cart' in the top right corner,
Register/Login into your account by entering your email and password,
Enter your shipping/billing information,
Choose your preferred payment option,
Click on 'Confirm order' to proceed to the payment portal and complete your order.
Once your order is placed, Jumia will either automatically confirm it by notifying you via email, or they will call you for confirmation in case the company needs more details.
How to return your products once you purchase
Step 1: Log your return request
Option 1: Go to your account – create your return and you are done!
Option 2: Call Jumia customer care at 0700 000 990, 0711 011 011 or click on the following link and fill the form.
Step 2: Pack your product
Pack your product according to the return conditions.
Include all tags, accessories or free gifts you received
Step 3: Return your product
If you requested a pickup, Jumia will contact you to arrange a pickup time.
If you selected a drop-off: Please drop your package at the chosen place following the given instructions (no shipping charges will apply).
How to get your refund back:
Refund process begins after Jumia have completed evaluating your returned product. From the day you submitted your return request, This quality evaluation process may take up to 7 days. A refund notification shall be sent via email once the process is finalized
If you would prefer to repurchase, a refund voucher shall be processed and this must be indicated when you request for a return when contacting Jumia Customer Service. In the event you would prefer a cash refund, the refund methods available according to payment methods are:
| | |
| --- | --- |
| Payment methods | Refund methods |
| M-Pesa | Mpesa or Refund voucher |
| Bank Transfer | Refund voucher or Bank Transfer |
| Refund Voucher | Refund voucher Only |
NOTE:Once you select your preferred method of refund you will not be in a position to change it.
How to Track Orders made on jumia
Jumia will update you on the status of your order via email on the progressive stages. Once the orders status is shipped you can track its whereabouts using the tracking number via the link below: https://tracking.jumia.co.ke/package/tracking
How to return items to Jumia
You are required to return the items purchased from Jumia within 15 days of purchasing them.
Requirement for a valid procedure
Proof of purchase – the document handed over to you together with the product, on delivery.
Original packaging – the manufacturer packaging
Any free promotional items – gifts or accessories delivered with the purchased item
Valid return reason – please refer to the section below for the details
Please Note:
Jumia does not accept returns for items below. For such purchases, please inspect the item carefully upon delivery and if necessary reject it on the spot:
Innerwear, swimsuits, gym wear, sleep wear
Perfumes, jewelry, health & wellness products, adult toys
Products shipped from overseas
For missing items and damaged products especially broken screens please check with Jumia riders during delivery and return on the spot.
Jumia Customer Care numbers and operating hours
Customer Care numbers:0700 000 990 and 0711 011 011
Opening hours: Monday to Friday: 0800hrs to 2000hrs Weekends & Public holidays: 0900hrs to 1500hrs
Does Jumia issue warranty
Jumia provides you with a chance to return the product within 7 days after delivery. Past the 7 days, potential issues will be covered directly by the Seller if the product was under warranty.
How much time do I have to return a product to Jumia?
All items sold on Jumia, under certain conditions, can be returned within a period of 15 days from delivery date.
Example: If I received my product on Monday 5th, I have until next Saturday 19th to contact Customer Service.
NOTE: You have 15 days to notify us of your return by calling Customer Service, from the day you received your purchase.
For defective items, note that you have 15 days to return your product. After this period, we do not accept returns. We advise you to contact the manufacturer if the product has a warranty. Click Here to know more about warranties.
What is the "Shipped from Overseas" return policy?
For items flagged as "Shipped from Overseas", returns are only accepted for the below reasons:
| | |
| --- | --- |
| Reason | Description |
| Defective Item | Item is damaged upon delivery or not according to manufacturer's specification |
| Wrong Item | If you received an item different from what you ordered. |
| Change of Mind | Please ensure the seal is not broken nor tampered with especially Electronic items. |
I found the package open and the product seal broken on delivery. What should I do?
Please do not accept any unsealed product(s), as we will not accept returns of electronic devices without a seal unless the item is defective. In the event you have received such a package by mistake, ensure to contact our customer support team immediately for assistance at 0700 000 990, 0711 011 011 or click on the following link and fill the form.
Does Jumia charge for delivering iatems?
Delivery charges are the costs undertaken by Jumia and our logistics partners to bring your ordered item(s) to your doorstep. This takes into consideration the size of the item(s) and your location.
Does Jumia deliver outside Nairobi?
Yes we do, we currently do home deliveries within Nairobi, Mombasa, Kisumu, Nakuru and Eldoret. For the rest of the country we can deliver via a pick up station near you or through our external Logistics partner to your doorstep.
How to reset Jumia password
Click Your Account and then Login in the top right side of your screen.
Enter your registered email address and click Proceed.
Now click the Forgot your Password button to get an email on your registered account with instructions on how to set a new password.
How to change Jumia password
Click "Your Account" in the top right corner of your screen (if you are logged in you would see your name there).
In the contact details box click "Change Password"
Enter the required information and click "Submit"
Jumia Black Friday
Jumia Black Friday comes ones a year and it's towards the end of every year. This is when almost all products are sold at a throw away price.