Highest paying jobs in Ghana are those which are demanding and equally rewarding, the competition for these jobs is also extremely high. If you want to secure employment and get paid decent salary, you must have connections, pursue relevant academic certificates and also be at the right place at the right time—luck also plays a big role in determining one's pay.
Below we list some of the best paying jobs in Ghana:
Financial Analyst/Investment Analyst
Financial Analysts earn a modest pay, but the salary is even better when someone possesses a professional qualification in Finance. Chartered Financial Analyst is the most ideal course for someone intending to become Financial Analysts. These professionals work in banks, insurance companies, stock brokers and government institutions. Nearly 90% of them earn over $1,200 per month.
CFA is one of the hardest professional courses in the world, the pass rate is often less than 70% annually. It's because of the critical role Financial Analysts play in the world of finance that they are handsomely rewarded with hefty pay.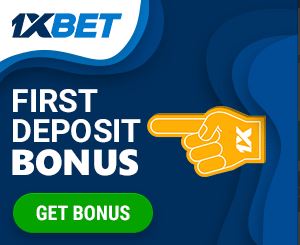 In this era, blogging is one of the highest paying careers in Ghana. Bloggers with high traffic websites make in excess of $5,000 every month. The good thing about blogging is that once a blogger builds a viral blog, they will always earn even without working hard. Blogging is only challenging when someone is starting, but as it grows, money start trickling in.
To become a blogger, you require a capital of $50 to $300.The best web hosting for Ghanaian bloggers is Bluehost, this is the one you will also use to register a domain name. To get starting, click on this link to visit Bluehost
If you are a graduate and desperately jobless, become a blogger—I can assure you that life won't be the same again.
Bloggers earn through AdSense,MGID,content.ad, affiliate marketing, sponsored content and by selling products and courses through their blogs. For 100,000-1000,000 monthly page views, a blogger will make more than $500 every month.
Being a Pilot is not easy in Ghana but once you have become one, your salary will be amazing. Pilots earn between $2,000 and $10,000 per month. There are less than 700 qualified Pilots in Ghana and all of them earn above $2,000.
To train as a Pilot, you need more than $20,000.
Fuel Handler is the highest paying job in Ghana. A certified Fuel Handler takes home at least $1,000 per month. For one to become a certified fuel handler, they have to undergo rigorous training, which takes more than 2 years. Fuel Handlers ensure that planes, choppers and other vessels are properly fueled.
The highest paid Fuel Handler makes at least $4,000 every month.
Account Managers ensure that accounts of clients are well maintained, they bring new customers to the company and develop good relationship between the financial institutions they work for and customers. It's because of the important tasks they perform that they are well renumerated. In a year, Account Manager takes home more than GHC 100,000.
Accountants are also important personnel in every institution. They are tasked with bookkeeping, preparing payroll, ensuring taxes are paid and managing accounts for the company. The salary of an Accountant in Ghana ranges between GHC 3,000 and GHC 10,000 per month.
To be an account who earns modest pay, you have to qualify with a Degree in accounting or related field plus a professional course, preferably ACCA.
One profession you should not ignore is teaching, but at PhD level. If you want to make money that will even shock you, become a teaching professor. The challenge is to become one, it takes a student more than 15 years to become a professor. Once you are confirmed as a professor, your monthly salary will be above $1,500 per month. Your job as a professor will also be secure.
NGOs, Research organizations and government institutions need Project Managers to undertake specific tasks involving project management. An Individual with Project Management at Masters level plus over 7 years' experience is the most ideal for Project Management tasks. The monthly salary of a Project Manager in Ghana is over GHC 10,000. Some NGOs and Research organizations pay up to $700,000 per month, especially for project managers working for donor funded project worth millions of dollars.
Procurement is one of the most lucrative professions in Ghana. If you manage to secure employment in a busy organization which controls billions of money, you'll easily become rich. The salary of a Procurement Manager ranges between GHC 5,000 and GHC 30,000 per month. Apart from the monthly pay, Procurement Managers earn a lot of money from those winning tenders.
Social Media Influencer job is also emerging as one of the best paying jobs in Ghana. A couple of years ago, few people appreciated Influencers, but in recent times, companies have dropped the traditional advertising channels for social media. Influencers are used to pus companies' products online. Some companies pay up to $10,000 for each advert. But to qualify as an Influencer, your social media pages should have millions of followers. If you run a page with 1 million followers, you are likely to make over $2,000 per month.
Shipping Supervisor is a role that has been trending for more than half a decade now. An individual performing this role ensure that products are safely delivered to the destination. Experienced Shipping Supervisors earn as high as GHC 20,000 per month.
Medical Doctors pursue Bachelor of Medicine and surgery; they are among the most sought professionals in Ghana. Those specializing in Surgery are hot cakes—they are never jobless.
A good private hospital pays up to GHC 15,000 per month.
To qualify as a Medical Doctor, you have to pursue a degree in medical related field, which takes over 5 years.
Medical Doctors also own private clinics which generate income on daily basis.
Electrical Engineers work for electricity generating companies, oil industries and sometimes take the role of Fuel Handlers. Those with experience earn over GHC10,000 per month. Though you can be jobless with a degree in electrical engineering, once the opportunity arises, you'll be paid well.
If you secure employment in a busy working environment, you'll be paid quite a reasonable amount of money. Human Resources Managers ensure that a company has the right work force. They have the responsibility of identifying and recruiting the right workers. Those in the management level earn between $2,000 and $5,000 per month depending on the type of organization they work for.
Every company should have a Marketing teach that will ensure more customers consume their products. Marketing Managers are among the best paid professionals because of the critical role they play.to reach this level, one has to bring as many customers as possible and manage a successful marketing team. With experience spanning over 5 years, your pay will be above GHC 5,000.