If you want to become an accountant in Dubai, here are steps to follow.
The first step is to pass your 10+2 examination or its equivalent from a recognised board with at least 50% aggregate marks. Once you are done, you apply for admission to a diploma or a degree program.
If you feel a degree program is heavy for you, simply enroll for a diploma in business related course. If you feel you have enough muscles to tackle a degree program, enroll for it.
The following are degree programs most ideal for aspiring accountants: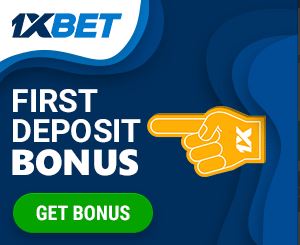 Bachelor of Economics and Finance
Bachelor of Business Administration
Bachelor of Economics
Bachelor of Accounting
Bachelor of Finance
Bachelor of Business Management
The next step is to choose a suitable university. We suggest you pick a university from the following list:
American University in Dubai
University of Dubai
Herriot-Watt University Dubai
Birla institute of Science and Technology
University of Wollongong Dubai
Zayed University
Canadian University of Dubai
Hult International Business School
The next step is to complete your degree and earn a certificate. This certificate is the one to use to search for employment. In the university, you will take 3-4 years to complete your course.
But I would remind you one thing, just as you prepare to launch your career remember to pursue a professional certification in accounting or finance. We suggest you enroll for a CFA, ACCA or CPA qualification. In Dubai, you can do a CPA course at Highsteps Management Training and Consultancy. Their CPA program is as follows:
Structure of Course
There are 4 exams in CPA.
·    Auditing & Attestation
·    Financial Accounting & Reporting
·    Regulation
·    Business Environment & Concepts
How to become CPA?
Pass Uniform CPA examination. Upon passing the CPA Exam, you will receive your CPA certificate. There are other educational and professional work experience requirements for licensure CPA that vary from state to state. Once you have obtained your CPA license to practice, you will need to take continuing professional education courses annually to retain your license.
High Steps Course Training for CPA
Approximately 36-42 hours of training will be provided in each paper of CPA.
Once you have a business related course and a professional certification, you are recognized as an accountant, and this is where your journey of becoming an accountant begins. Hit the road for a job opportunity, which will take you less than a month to secure a well-paying job.
A fresh graduate accountant earns between AED 4,000 to AED 7,000 while a senior accountants pockets in excess of AED 10,000 per month.
As an accountant you will easily rise to become the CEO of a company