It's important to create a blog on your own because it saves you time, money and also provides a way of learning the art of blogging. Even if you know nothing about blogging, you can always come up with a new blog and start making money online.
Even without Web design skills, coming up with a functioning website is possible…there are numerous online tutorials that will guide you on how to create a blog when you know nothing.
Every blogger has to pass through the following steps;
Domain registration
Web design
Web hosting
How to make money
How to grow your blog
How to make your blog secure from hackers
How to register a domain name
Registration of a domain name is easy.Click on this link to go to the domain registration page.
On the website, click on domains.A window will pop up where you will search for available domain name. Make sure you search the domain starting with www. You only register a domain name when you've confirmed that it's available.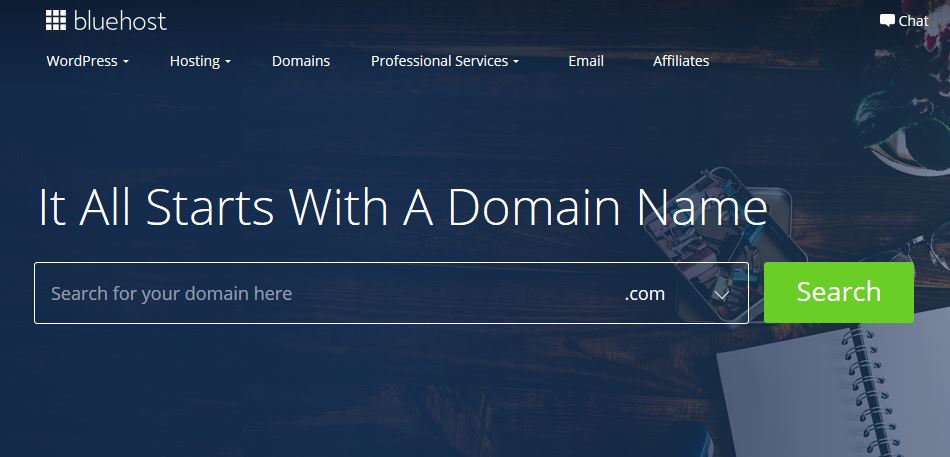 Example
I have searched www.moneindollars.com,fortunately,it's available. The .com domain extension costs approximately $11.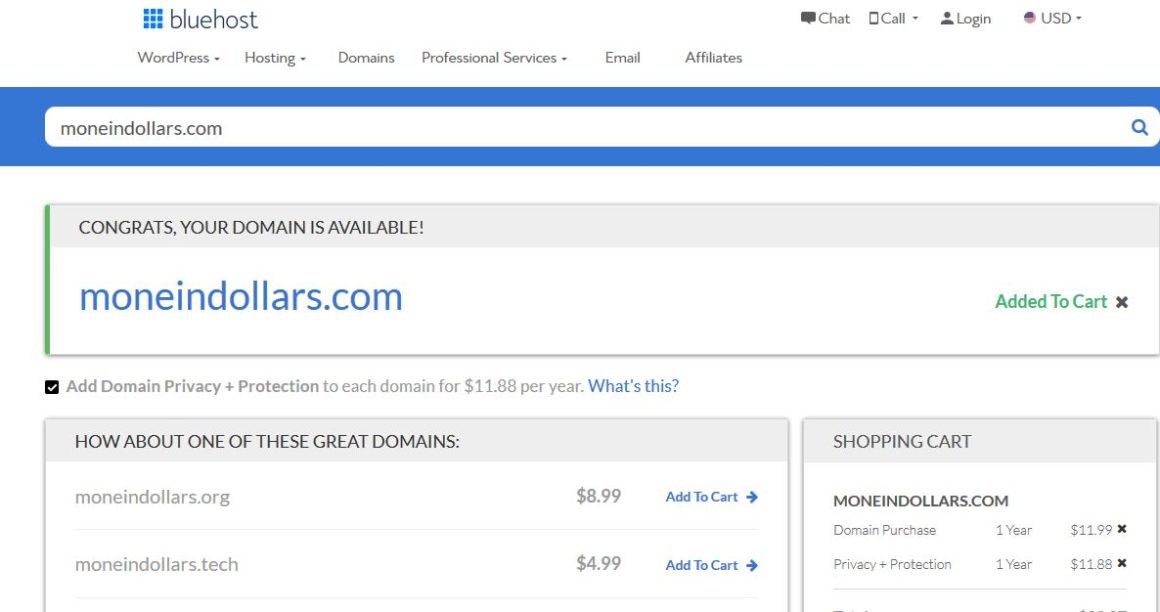 Choose web hosting plan
The next step is to choose the best web hosting plan for your new domain. Click on hosting, select shared hosting
The right hosting plan for your new domain is Basic Plan which costs $3.95 per month,click here to choose the plan.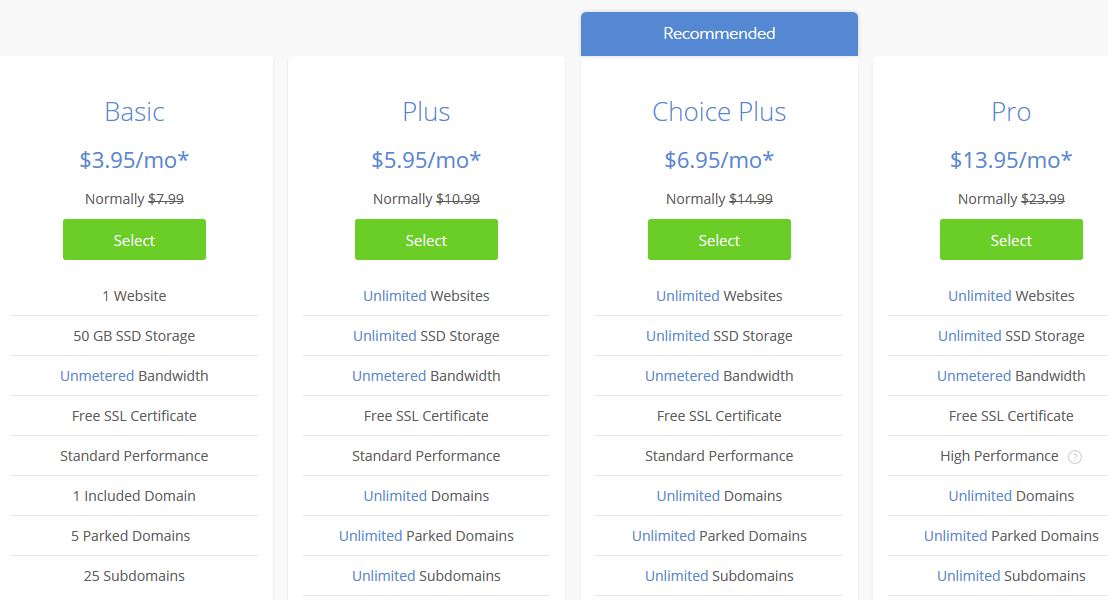 Since your domain is new, you don't need a lot of hosting space.
Basic plan comes with the following features:
1 Website
50 GB SSD Storage
Unmetered Bandwidth
Free SSL Certificate
Standard Performance
1 Included Domain
5 Parked Domains
25 Subdomains
On Basic plan under shared hosting environment, click on Select. You will be directed to a new window where you are required to enter your new domain name. For instance, my domain is www.moneindollars.com, that's the one I will enter in the window," create a new domain".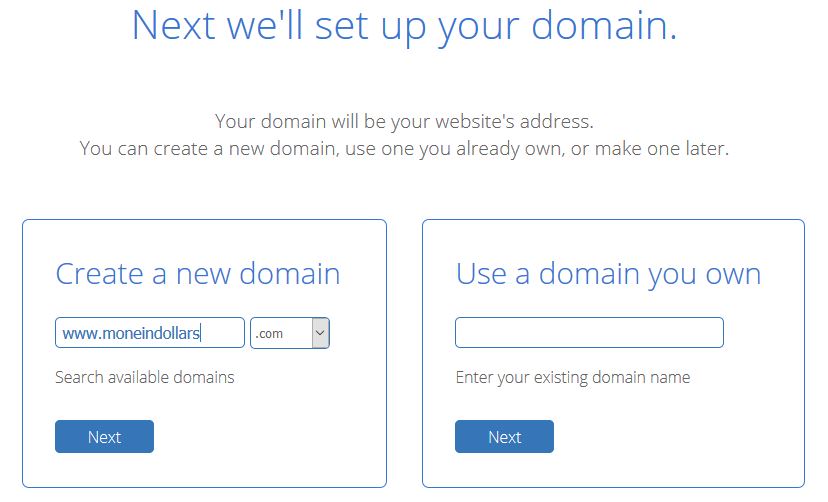 Click on "next" where you will be required to enter your new account details. Those details will enable you to make the payment for the new domain and hosting. If your card is VISA or MasterCard enabled, it will be accepted. You will also use those details in future payments and domain renewal.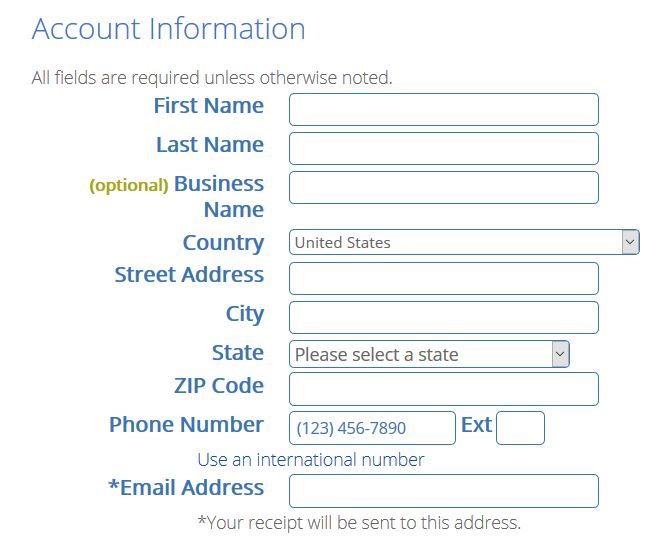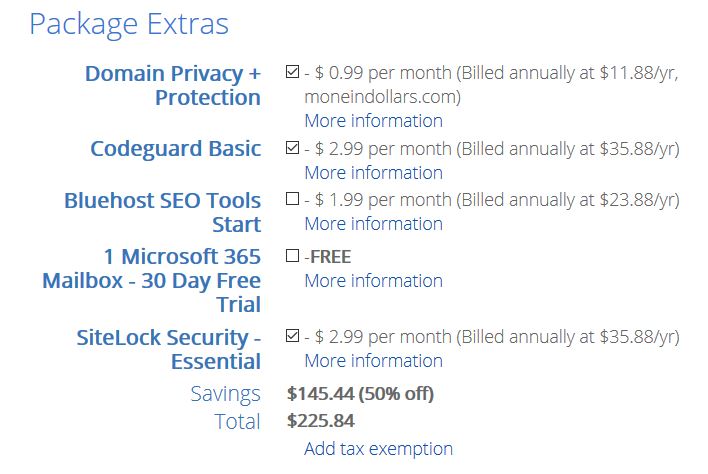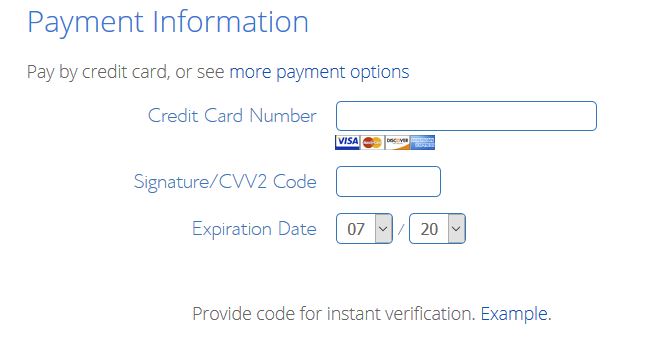 The next step is to link your new domain with a WordPress website. search online for WordPress, click on WordPress.com and create a free WordPress site. Log into your website using www.YourDomainName.com/wp-admin
At the WordPress Admin panel, click on "Appearance" then "Themes" and go through the myriad of free themes available.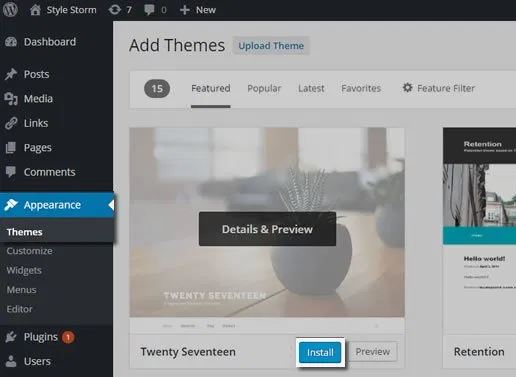 When you find a suitable, click "Preview" to see how it would look like once you've put some content on or simply select "Install" to apply the theme with just one click!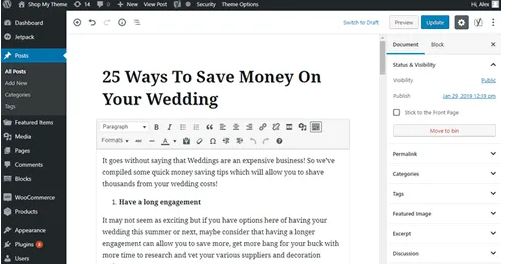 Thank goodness for WordPress' very user friendly processes, you can immediately start writing content for your website. Simply click on "Posts" then "Add New". An "Edit Post" window will open, and you're ready to type away!.
You then continue publishing new posts.However,we encourage you to use a premium WordPress theme because they have more features and are also SEO friendly.ThemeForest has several WordPress themes,click on this link to buy one
One of the most popular themes is Newspaper, it is being used by more than 70,000 bloggers worldwide. Search for the theme and purchase it for $59.
How to start earning from your blog
There are many ways of earning from a new blog, affiliate marketing, AdSense, MGID and selling of products like gadgets will work for you, but I will advise you to pick AdSense and MGID.
Once you have created more than 20 high quality articles which do not contain gambling or adult content, apply for the two platforms. Your articles must be original and unique and each of them should contain more than 500 words. You should also use original images on your articles.
MGID will automatically approve your application but AdSense might take time. To apply for MGID,click on this link
The amount of money you'll make from your blog
Both AdSense and MGID pays in terms of Cost Per Click(CPC) or Cost Per 1000 views(CPM). With 100,000 page views, you'll earn over $150.If your blog gets over 1 million page views per month, your income will be upwards of $1,500. Your aim is to grow traffic past 1 million per month.
How to grow your traffic
In order to make your blog popular, these are the things you must do:
Write posts with clickable headlines
Use email marketing tools like GetResponse,click here for the free trial
Use SEO tools which shows you how to use long-tail keywords that will rank on page one of Google,click here to sign up for SEMrush for free
Share your articles on social media
Submit your articles to blogs that accept guest posting
Allow comments on your blog
In order to succeed as a blogger, you have to be consistent and unique…don't post a single blog post and think that you'll become an overnight millionaire.
All the best!