Every time you check your website's Google Analytics, you realize that traffic isn't going up, the headache revolves around increasing website traffic. Most bloggers would like to receive millions of visitors every month but they aren't sure which method they'll employ in order to raise the traffic. Below are a couple of proven ways of increasing website traffic.
Use long-tail keywords on titles
One of the best ways to see your articles rank better on Google is to use long-tail keywords on the tittles. The right combination of words will see all your articles rank on page one. If you don't know how to come up with long-tail statements, use a tool like LongTail Pro which is available for free,click here to register for free
Before coming up with the title you'll use on your article, confirm from LongTail pro whether the title will rank or not. The tool will also help you search for the best long-tail keywords for each industry and per country, thus enabling you to produce the best titles.
You may have attractive content but if it doesn't have focused long-tail keywords, it will be pushed to lower pages of Google, thus affecting the number of visitors to your site.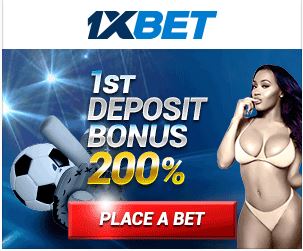 Every time you post an article on your blog, remember to share it on social media. The more your social media grows, the more traffic your website gets. Interestingly, if your pages have more engagement, they will grow naturally and followers will always click on the shared articles to read them in full.
Allow comments in your posts
The more people comment on your posts, the higher they rank on search engines. If you want to get more visitors, don't block comments—allow them. Some people will purposely come to read comments on your blog especially when you posts are about reviews for gadgets and web hosting companies.
During your free time, try to do research on articles posted online, you'll discover that those with more comments are ranked better than those without comments. The interactive nature of the posts created makes Google believe that they are useful for the readers, thus the better ranking.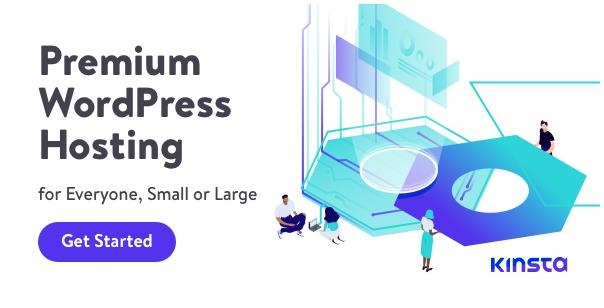 Email marketing is extremely important, it will help you alert your audience whenever a new post is created. In case you have just launched a product or made new changes, you can use the email marketing tool to alert them. The most important thing about email marketing is, you keep collecting new email addresses for alerts, which result to increase in traffic.
One of the best email marketing providers is GetResponse, it offers 30 days free trial plan,click here to subscribe for free
Use a Premium WordPress Theme
Using a free WordPress theme will limit your blog from growing. Premium themes are highly optimized and would lead to high traffic. There are also some specific premium themes which perform extremely well when it comes to ranking, like Newspaper theme. We are also using Authentic theme which is very light and highly optimized for SEO.To get a Premium theme,visit ThemeForest via this link
When you visit ThemeForest, try to look for the following themes:
Authentic
Newspaper
Newsmag
Soledad
Admania
For those not contented with the themes they are using, go for Newspaper and you won't regret.
After shifting from the free to premium theme, you'll notice a spike in traffic within 24 hours.
Identify a good hosting company
If you choose a wrong hosting company, it will impact negatively on your website in terms of traffic numbers. There are servers not meant for high traffic sites and whenever unexpected traffic is experienced, they experienced downtime. No matter how hard you work,if the servers limit your growth, there is no way your traffic will grow.
I like referring my audience to where I am hosting because I have firsthand experience. I am currently hosting all my blogs at Kinsta, it has been my preferred hosting company since 2014.One of my blogs gets 25 million page views per month and it has never experienced downtime. Hosting starts from as low as $30 per month. To learn more about Kinsta plans,click on this link
For those with small WordPress websites which have low budget, Bluehost will be perfect for you. In a year, you'll host with an average of $42.To choose Bluehost,click on this link
Introduce Guest blogging on your website
Guest blogging is a good technique which allows other bloggers to submit their article for posting. Guest blogging will lead to more articles being published in your blog, hence more traffic. Those submitting the articles don't have to pay—you don't have to pay either. They benefit because of the backlinks they get from your website.
Identify popular sites where you post articles for some fee. The articles should have a link to your website. The more articles you post on other blogs, the more traffic your site receives. Those guest posts will increase your domain authority which eventually will result to your articles being ranked on page one of search engines.
Obtain backlinks from authority sites
More back links from authority sites will influence readers to come to your site. For those sites to link your articles, you must have posted good and relevant content. If the backlinks cannot increase naturally, submit guest posts to websites that allow guest posting. To know how many backlinks your site has,click here to check on SEMrush
Post original, fresh and unique content
There is no shortcut to getting consistent high traffic unless you post fresh, unique and original content. Search engines are nowadays sensitive, if they realize that your articles aren't original, they'll not even index them.
For the traffic to grow, it must content new articles which will give returning visitors the reason to be in your website every single day. They will also attract new clients.
Write irresistible headlines
News, gossip and political websites should contain irresistible headlines so as to convince people to click on the content. However, the headline should not look like click bait because AdSense might punish you. The headline should be irresistible but also summarize what the reader should get when they click on it.
Sponsor your articles on social media
You should also set aside a budget for sponsoring articles on social media. Without doing that, few people will know that your blog exists.