Online business can make you a millionaire especially if you focus on profitable ones. There are over 20 online businesses you can start with little or no capital and still manage to pull in over $10,000 every month. The good thing about online business is that it's easy to manage—it's also not prone to security issues.
If you are aiming to run an online business which you can start with little or no capital, choose one from this list:
Blogging has become one of the best businesses to do online. One of the reasons why it's so appealing to many, especially graduates, is that you can run it from any part of the world. In addition, anyone is allowed to become a blogger regardless of academic qualifications.
The capital required is $20 to $500.
A blogger needs the following:
A domain name
A website
Hosting space
How to make money
A domain name and hosting space can be acquired from Bluehost for $50 per year. To register your unique domain name and pay for hosting space,click on this link
A .com domain will cost $11 while hosting will go for $42 per year. In total, you'll spend an average of $52 per year. After making the payment, link your domain with WordPress. You also need a Premium WordPress Theme. Premium WordPress themes are obtained from ThemeForest,click on this link to visit ThemeForest
After everything is done, you will need a way of making money. I suggest that you register for AdSense and MGID, one of them will approve your application. AdSense is universally accepted, over 90% of bloggers monetize their traffic with AdSense.MGID is good for entertainment and news blogs.
Blogging can easily make you a millionaire, there are over 10,000 bloggers world over who earn more than $5,000 through blogging on monthly basis. I have also been in the industry for more than 7 years and blogging has been of extreme importance to me.
YouTube is owned by Google and is designed for for individuals who wish to use the platform to display their talent through videos. To become a YouTuber does not need any capital, you only need to create a free account and post your videos there. You will get subscribers over time who will generate money for you. YouTubers earn through AdSense, paid reviews and from selling products.
For every 1,000 views, you'll make at least $1.5. If you manage 100,000 subscribers, you'll earn over $1,000 monthly.
You also need zero capital to become an affiliate marketer. The requirements for affiliate marketing is a social media page or a blog plus experience in marketing. If you don't own a blog, you can present the link for your social media page and get approved by any affiliate program.
Affiliate marketing works well for niche sites. Programs like Amazon are extremely popular among bloggers reviewing gadgets. There are also numerous web hosting affiliate programs, like A2 Hosting,click here to join the program
Affiliate programs pay commissions. As a marketer, you'll only make money when you make a sale. Though it's a tough field, if you pick the right affiliate program, you'll become a millionaire.
Most successful bloggers are in the affiliate industry because it pays more than AdSense.
If you look at this website, you'll realize that we don't use AdSense. We realized that affiliate marketing pays more than AdSense, we shifted and since then, our income has been on an upward trend.
Sell products on social media
Facebook, Instagram and Twitter are good platforms where you can sell products and grow your online business over time. You only need a capital of buying the products, marketing is free.
Some of the marketable products are: mobile phones, clothes and laptops.
If you manage over 100,000 Facebook followers, your business will do good.
Specialize in a particular topic, write e-books and sell them online. You can also sell academic/essay writing papers.
One of the online businesses I started with was selling e-books. I used to sample past papers for school going children and college students, combine them and come up with books, then sell to interested students. The papers had questions and answers.
If you are an experienced blogger, you can write about affiliate marketing or how to make money online and sell the books to your readers.
Start an e-commerce website
Forget about all other aforementioned,e-commerce is the future of online business. The likes of Jeff Bezos and Jack Ma are the richest people in their respective countries because they ventured into e-commerce business. The sad reality is that most people fear starting e-commerce business because they think it's extremely hard to start. You only need a website which you can use to display your products—you don't even need have the products in the store. You can even go to a supermarket, check the price of a certain product, take a picture, display the product on your website and when someone buys it, go to the supermarket and pick it for them.
To start e-commerce business, register a domain name, buy hosting space and develop and ecommerce website. Bluehost has special packages for e-commerce hosting, they cost as low as $6.95 per month. You can also buy a domain from Bluehost for $11.To buy a domain and hosting space,click on this link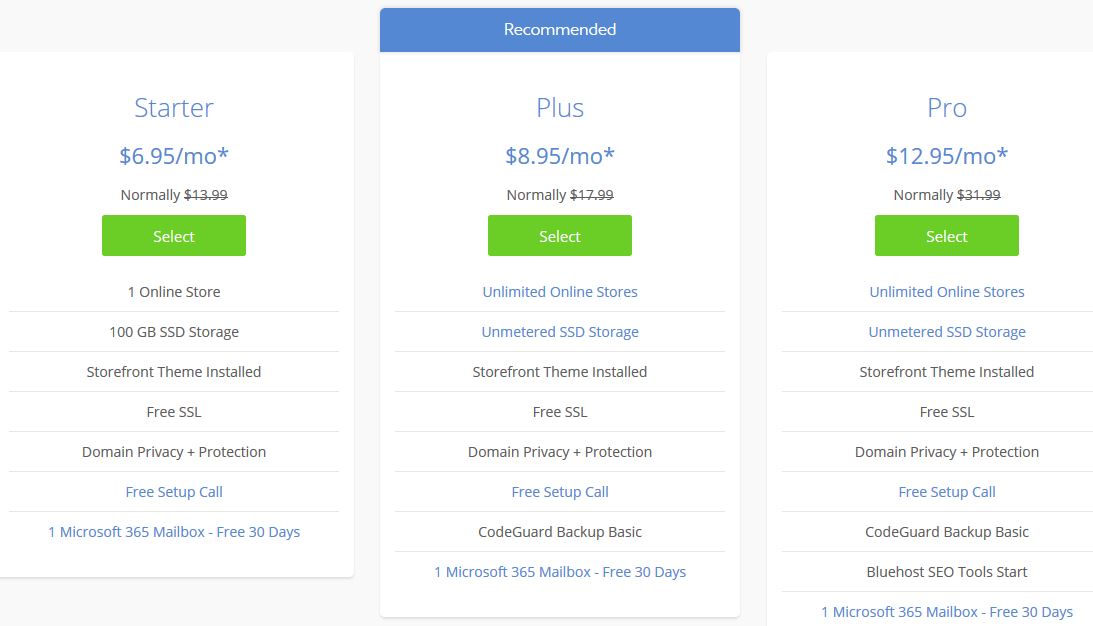 Drop shipping is just like e-commerce but in this case, you don't own any product. Buy products from other online stores at a discount, especially during Black Friday and sell them when the prices shoot up. You can also become an agent of an e-commerce company where they drop the products in your store and sell on their behalf at a discount.
Virtual coaching using skype is fast becoming popular among artists and fitness trainers. You can earn money online by teaching people what you know. Examples of things to teach online are: piano lessons, chess, exercise routines, makeup or drawing and painting. You can also teach people on how to cook or how to behave in a marriage/relationship.
Become a Social media influencer
Social media influencers are individuals who are popular on Facebook, Twitter and Instagram, their pages have hundred thousands of followers. If you run a Facebook page with over 1 million followers, marketers will be trooping to your page to advertise.
To run a Facebook page does not require any capital.
Start web hosting company with reseller hosting
If in your country there are several people in need of hosting services, buy hosting space from companies like Bluehost and start hosting your clients. This business is good for web designers who already have clients in need of web hosting services. At Bluehost, you'll buy hosting for $300 to $1,000 per year, then create cPanels for your client and sell the space at a profit. To buy reseller hosting, click on this link
IT experts and computer science graduates can make excellent web designers. You need zero capital to start web design business. A Facebook page is enough to get your first customer.
There are thousands of professional bloggers who buy domains cheaply and sell at premium prices. Some of them build websites and sell at exorbitant prices.
It's known that developing a website from zero is hectic, there are people who prefer already built websites. If you start this kind of business, you'll become an instant millionaire.
A job portal is where you advertise vacancies for companies in return you get paid. The portal will also have a section for CV and cover letter writing. A capital of $50 to $200 is enough to create a job portal. Register a domain name and pay for hosting at Bluehost for $50 per year,click here to visit Bluehost website,then buy a template for job portal from ThemForest,click here to purchase a template