There are several ways to make money online in Zimbabwe in the year 2020.Since jobs are not enough, the best way to earn money is through pursuing online jobs. If you are aggressive enough, you will find numerous available opportunism and within a short time, you'll be earning over $1,000 every month.
Some online opportunities will allow you to do other jobs and only work online during part time, others can only be pursued full time. If you are interested in working online, here is the list of available opportunities:
There is nothing that pays handsomely online like blogging. As long as your blog receives over 1 million visitors per month, you'll always earn more than $1,000. In 2020 the number of bloggers in Zimbabwe rose to slightly over 3,000 due to many people opting to work from home as a result of lockdown.
To become a blogger, you need a website which you will use to communicate with your audience. The budget for building a website ranges between $20 and $300.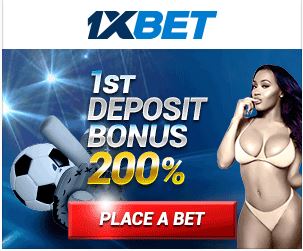 First, buy a domain name, then hosting space and finally build a website. To get a high level domain name plus reliable hosting space,click on this link to visit Bluehost
After buying hosting space, proceed to acquire a WordPress theme from Themeforest,click here to visit Themeforest
How to earn money from your blog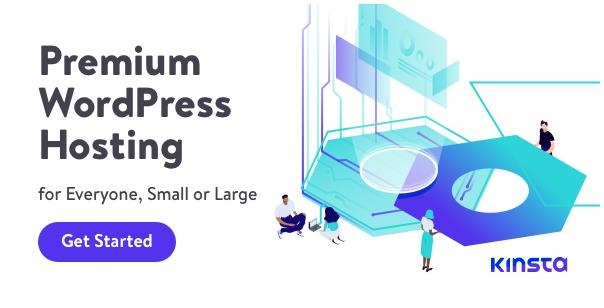 Nearly all bloggers in Zimbabwe earn money through AdSense, a platform owned by Google. Once your blog is live, start creating content ready for monetization. Apply for AdSense when it meets the following conditions:
—-All articles should be original, unique and resourceful
—-Your site should have at least 20 high quality articles before making the application
—All articles should have more than 500 words
—No adult or gambling content
—The blog should have high level domain with extension like .com
—The blog should be at least 2 weeks old
–Use your own photos, you should not use copyrighted ones
Once AdSense approves your account, login to the dashboard and place the banners on your site, then start earning money daily.
Earn from MGID
You can also make money through MGID.The company is not as strict as AdSense but they pay slightly lower than AdSense. However, if you own entertainment, sports or news site, you will even earn more than someone monetizing with AdSense and receiving the same traffic as yours.
Content.ad
Apply for content.ad which is also not so strict for bloggers. This one is good for gossip and entertainment blogs. With traffic of 100,000, you'll earn at least $100
Those are three ways you can earn from your blog as a beginner.
Generate money from Affiliate marketing
Affiliate marketing also offers the best way of earning money online. Some programs do not even need a blog for them to approve your application, social media pages are enough. Affiliate programs pay in terms of commissions, some up to 50% of the revenue generated per sale.
Here are some of the best affiliate programs to join in Zimbabwe:
Premier Credit Zimbabwe
Trem Host
Hubspot
Jumia
A2 Hosting
In order to succeed in affiliate marketing, you have to select a niche which go hand in hand with the products you wish to promote. For instance,if you are promoting products on amazon, create a niche that reviews electronics and smartphones. It's practically impossible to make money from affiliate programs like web hosting when your niche is entertainment.
You can also make money from YouTube if you are capable of producing high quality, original and informative videos. If you are a comedian, YouTube is one area that will benefit you immensely.
YouTube requires that you don't post videos that can be claimed by someone. Before applying to monetize, make sure your videos get up to 4,000 hours of watch time and at least 1,000 subscribers. You should also post constantly for12 months before applying for AdSense. Nearly all YouTubers make money through AdSense.
The amount of money you'll make from YouTube will depend on the number of subscribers you have and total number of views. For every 1,000 views, you'll earn at least $1
Make money from Paid Surveys
Several companies conduct surveys online and they pay people to participate in the surveys. Your work is to register with them and wait for questions to be presented to you. Once you complete answering the questions, the companies offering them will pay you. Payment mode is always PayPal or mobile money transfer.
Below is a list of some of the best online survey companies to join in Zimbabwe:
Triaba
Yo Opinion
eResearch Global
Questia
Survey Police
The more you participate in the surveys, the more you earn.
Long time ago, people never used to sell photos online because there were no companies buying them, nowadays the situation is different. You can be a freelancer photographer who takes photos in strategic areas and unique scenes and sell to media houses and online companies like Shutterstock. Some of the photos will yield up to $1,000 per photo especially if you capture scenes which are of interest to everyone.
Buying and selling of Bitcoins is done online. One Bitcoin costs approximately $6,000 and can be sold for $10,000 after some time. However, you should be careful not to fall into conmen' trap. Before buying Bitcoin, check the credibility of the company you wish to engage. Genuine companies have positive reviews and have been in the industry for more than 5 years. If you find the deal too good, think twice.
Create a blog which you will use to post betting tips, especially for football. Those who will be visiting your site will certainly ask for premium predictions. Create several packaged for subscribers and let them purchase and you send through email or WhatsApp. To create a blog,click here to buy a domain and hosting space first,then buy WordPress theme for betting tips, the themes are found at Themeforest. If you wish to acquire one,click on this link
If you run a popular website, you'll incorporate gambling affiliate programs which will yield over $1,000 every month.
Start betting on football matches
Gambling is another passive activity you can pursue online to generate money. There are many sporting events every day especially in the football world. Choose the right betting company,click here to register with 22Bet,then start betting with small amount.
Eventually, you'll find yourself making money online that will sustain you until you get something more useful to do.
Become a virtual Assistant
One thing you can do online is to become a virtual assistant where you'll moderate comments for companies' social media accounts, reply to emails, develop and maintain websites, update social media accounts and do data entry/analysis. Some companies don't want to employ people on permanent basis, they seek services online from companies like Upwork.The best thing to do is to look for Virtual Assistant opportunities online, register with companies like Upwork and wait for opportunities to present themselves.
Millions of Zimbabweans would like to buy products online but they don't have better alternatives like Amazon. If you create an e-commerce website, you'll save many from the hustle of buying in supermarkets and boutique shop. Your online store will also give other merchants to display their products on your website. You need a capital of $100 to $500 to create an e-commerce website.Bluehost offers cheap hosting services for e-commerce companies,click here to check the prices
Sell products on social media
If you have clothes, shoes, electronics and other items you wish to sell, social media profits a perfect platform for doing the business. Create pages on Facebook, Twitter and Instagram and develop them.
Target Facebook page of more than 100,000 followers, Twitter and Instagram should also have more than 200,000 followers each. If you post an item in your page, I am sure a couple of your followers will purchase it.
Occasionally, sponsor your posts to gain more organic followers.
Start online recruiting and consulting agency
Jobs in Zimbabwe are scarce and many people would be happy to move out of the country to pursue their dreams. Dubai, Qatar and Saudi Arabia are among countries Zimbabweans easily get job offers. If you develop a recruiting company that links jobseekers in Zimbabwe to recruiters in those Arab countries, you'll easily become a millionaire. Each individual who registers in your website must pay registration fee. Once they get employed, the employer submits a certain percentage of their first salary to you.
Start a web hosting company
There are no enough web hosting companies in Zimbabwe to host the ever growing number of websites being created daily. Starting a web hosting company is so easy, you need to identify one of the leading web hosting companies and buy their reseller hosting plans, then create independent cPanels for your clients. I will suggest that you buy hosting space at A2 Hosting, it has one of the best Reseller Hosting plans,click on this link to visit A2 Hosting
If you get 1000 clients, you can easily make over $1,000 every month.
Another ideal business one can do online in Zimbabwe is to buy and sell domains. Create a professional website and social media pages where you advertise your business. You will acquire a domain name for $10 and after one year, sell it for $1,000. Assuming you buy 1,000 domains, in one year, you'll make over $10,000 by selling some of them. I suggest that you buy .com domains because they are in high demand,click here to start buying
Start your own consulting firm which provides academic writing services for university and college students. In case you don't want to start a company, pick available academic writing jobs online and start making money. First, identify and register with the leading academic writing companies and let them send the tasks to you.
Academic writing jobs pay after one completes tasks and the client is satisfied with the work. Normally, payment is in terms of pages completed.
Becoming a Social media influencer
If you manage to get millions of Facebook, Twitter or Instagram followers, then you are an influencer—your opinion is important. Use this influence to get adverts from companies. Most companies would like to advertise their products online and they look for popular pages to advertise on. Ensure that your pages hit over 1 million followers, advertisers will look for you.
I think you know Christiano Ronaldo earns $1 million per one sponsored post on Instagram—this is money a normal person won't earn in a lifetime.
Create online courses
Professionals in various fields are free to sell online courses to their followers. For instance, if you are a chef, create a course on how to cook various recipes and sell it online. You can even sell your online courses in Udemy or Coursera and make money all the time.
Health issues is also important for many people. Create a course on how one should keep fit, then sell to interested people.
OLX is an example of companies which buy and sell old stuff. In Zimbabwe, there is no single company that offers serious services of buying and selling old stuff. You can agree with me that there are items in your home which you wish to dispose but there is nowhere to sell them. At the same time, there are people who would be happy to buy the old items but have no idea where to get them. Your company will help to breach the gap and in the process make money online.
Starting a dating site will cost less than $300 but the amount of money you'll make from it is crazy. Each individuals registering on your site must pay registration fee. Once registered, they are free to interact, start a relationship and even get married. Assuming you get 10,000 subscribers and each pays $10, you'll make over $100,000 from those subscribers.
Make sure, every subscriber renews their subscription each year.
Provide web design services
IT experts are at liberty to create websites for other people. Those aspiring to become bloggers may not have necessary skills to design website, which is to your advantage. Create a website and Facebook page which you will use to popularize your work. If you are popular enough, you'll make over $300 from one single client.
Rent your home and car parking space online
Tourists may want to come to Zimbabwe and stay in cheap places. If you have a home which has space that can accommodate someone, rent it online. You can even acquire several rooms and rent them online. Let's say you rent a room for $50 per month and advertise it online. If a client approaches you, rent the same for $70, thus earning $20 from one room.