Untapped business ideas are those businesses which are yet to be exploited. In Kenya, there are over 100 businesses which anyone can start and become successful. White collar jobs are increasingly becoming difficult to get; the only solution is to look for better alternatives. Some businesses, like MPESA have been fully exploited.
If you are looking for small businesses to do that will provide short term and long term financial solutions, here is the full list:
Blogging is not yet fully exploited, there are still plenty of opportunities for Kenyans. The good thing about this business is that the capital needed is small, Ksh5,000 is enough. To start blogging, you have to register a domain name and buy hosting space, Bluehost offers those services. To visit Bluehost website,click on this link
After creating a website, you later need a WordPress template and ways of earning money. A Premium WordPress template is ideal for your blog because it's good for SEO and has more features,click here to get a nice theme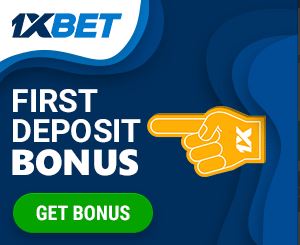 Making money is through AdSense, MGID and content.ad. As long as your content is good, any of these three platforms will approve your application.
The amount of money you'll earn from blogging depends on traffic your site pulls in.For my case,I make Ksh 800,000 to Ksh3 million per month based on the time of the year and the amount of traffic my websites receive. I own 5 high traffic websites, one of them is Venas News which generates over Ksh800,000 per month. I started blogging in 2011, at some point I wasn't earning any money but over time, my online presence grew and I started receiving millions of visitors a month. In 2018 there was a time my monthly earnings clocked Ksh10 million.
Offering grave digging services
There are companies offering morgue services, others coffins but there is no single company which offer grave digging services. You can create a website and hire staff who perform the duties of grave digging.
I am sure if you start such a company, you'll become a millionaire.
During burial, sometimes those in attendance don't bother to dig a grace, it forces the bereaved to hire people from outside to do the job. If you own a company that everyone knows of its existence, they will always be hiring you.
Most companies and bloggers don't know how to do SEO services. In Kenya, there is no serious companies that can provide such services.SEO services are important especially for companies joining a crowded field. These services help those companies to get noticed online by running serious online marketing. The promotions involve getting quality backlinks and ensuring that their websites appear on page one of search engines. They also promote the new companies on social media.
If you are good in marketing, start SEO and online marketing company and you'll see companies approaching you.
Storing luggage for people in major towns
In 2005 when I visited Nairobi for the first time, I was having a lot of luggage, unfortunately I didn't have anywhere anyone to store for me. I thought of this idea of coming up with a company that stores luggage for people, the company should have branches in Nairobi, Mombasa, Nakuru, Kisumu.Eldoret and other major towns.
Providing cash bail emergency loans
I always see people struggle to pay cash bail especially when they are arrested without notice. During that time, someone does not have where to run to and sometimes they don't have time to go to the bank and withdraw money. If you come up with a soft loan company to provide cash bail services, you'll benefit a lot. Those seeking cash bail will get instant loan as long as they provide collateral.
Providing catering, tent and chairs in villages during special occasions
You should start the business of providing tents, chairs and catering services in villages during special occasions. Open branches in every town where villages will order for the services. Tents and plastic chairs are on high demand in villages, they are used during weddings, funerals and other parties.
Virtual Assistant company
It's unfortunate that no single company in Kenya is providing Virtual Assistant jobs. Virtual Assistant is someone who performs duties online such as data entry, responding to social media comments, offering data analysis, responding to emails, moderating Facebook comments and offering web design, CV and Cover Letter writing and anti-website hacking services. One is required to come up with a website where those with specific skills register. When jobs arise, they are sent to subscribers with relevant skills,
Virtual Assistant jobs will relieve many companies of the costs associated with hiring permanent staff.
There are individuals who may need a driver to drive them around for few hours or few days but they don't get one because there isn't a single company which has a database of drivers who want to be hired for short term duties. As a clever Kenyans, you should come up with a website that has drivers interested to do urgent driving services, the website should include drivers from every town in Kenya. When someone needs a driver urgently, they visit your website and pick one, then call them for the services.
Only one or two online garage websites exist in Kenya but they aren't doing well because the owners don't know how to market the products. Create a website that has a pool of mechanics who are hired during emergency cases.
You should register only experienced mechanics, those who can drive as well. The mechanics must be from every town in Kenya such that when a car gets a puncture in remote area of Northern Kenya, there is someone ready to attend to the owner within minutes.
Online fundraising services
There is no single company in Kenya which is offering online fundraising services like Gofundme, which means that this business should be pursued locally. Someone should come up with such a website and social media pages where people would be fundraising from time to time. For instance, if someone has lost a loved one, they sign up to the website and create a fund raising drive where Kenyans online can donate. The owner of the website earns a percentage of the collected amount.
Herbal juice is very profitable in Kenya. In 2012 there was a place I used to buy herbal juice in Embakasi, that place was always full. The juice solves problems of fertility, overweight, diarrhea, and several other conditions. It also cleans blood and improves immunity.
Fortunately, most towns do not have such restaurants. The business can also be conducted online, where people make orders and the juice is delivered through delivery vans.
Macadamia is very expensive in supermarkets yet farmers have not discovered how profitable this business is. One kilo of macadamia sales for over Ksh 1,000. If you plant macadamia in one acre, you are likely to earn over Ksh 3 million per year.
There is ready market for macadamia, in fact all supermarkets and malls in Kenya will buy from you.
You should also provide a website where teachers who want to provide home tuition services register. The website will provide regarding the location of the teachers and their area of specialization. Anyone in need of a teacher for their children during tuition will visit the website and pick one.
One of the many untapped business opportunities in Kenya is guest posting services.Over 1,000 blogs are created on daily basis and the owners need people to work for them. If you create a website where bloggers register themselves and create content for various blogs, you'll never believe the amount of money you'll earn.
For instance, Tuko may require someone to write about Nakuru town and if in your website there's a blogger based in Nakuru, they'll write and send the post for payment.
A media house may hear of a situation in a particular town where they don't have a correspondent, if in your database there is someone in that area, he will be given the job and get paid by that media house through your site.
This idea will make blogging and content delivery cheap and convenient.
A company for buying and selling photos and videos
There is no single company that buys and sells videos and photos online. Come up with a website that buys photos and videos from individuals and sell to content creators. In YouTube, there are several people who need original videos and will approach you for the same. You can buy a video for Ksh1,000 and sell it for Ksh30,000.
Prune gardens for your neighbours
It's also unfortunate that there is no known company that is dedicated to pruning and planting flowers for homesteads on Kenya. This is untapped business that will yield good returns.
You will be given the work of planting flowers and pruning them on regular basis.
Sell KASNEB, KCPE and KCSE notes online
I have seen there are people who sell KASNEB notes but not all of them are reliable. If you come up with a website that sells noted for KCSE and KCPE students, you'll make a lot of cash. The notes should be updated and comprehensive. Make sure you sample past papers for national and district exams. You should also do the same for KASNEB.
Provide online teaching services for Mathematics and Science subjects
Mathematics and science are the subjects which give students hard time, this is business you can do online. Facebook and YouTube are the best platforms where you showcase your skills. Recently, Babu Owino started offering those services online and you saw how Kenyans were excited. You earn by selling notes and online courses. In YouTube, you'll make money through AdSense.
Another untapped business opportunity is one where you create and develop blogs then later sell them. To create a blog, you need a capital of about Ksh10,000, develop it for at least 6 months and sell one for more than Ksh100,000.
In 2012 there was a blog I created, it was about news.In one year,it was generating 300,000 visitors per month. A company approached me and asked to buy it,I sold the same for Ksh1 million. That was when I developed Venas News and later Fixusjobs.
Most bloggers don't want to create a blog from scratch because it's very hectic,they are more than willing to buy an already developed blog, which is very expensive.
Provide cleaning services
Cleaning services is another jobs you can comfortably start and get clients. This type of business is not flooded. In Nairobi when you want your house to be cleaned, there is nowhere you can call for the same. Start a company that cleans houses, carpets, chairs and everything in the house. It will also clean vehicles even when they are parked in owners' compounds.
Start training DJs online
There is no need to invite someone to your house to train them on how to DJ, you can do it online. Facebook and YouTube are two areas where you can offer the training. People who want the services register by paying training fee and you train them via videos.
Cheap web hosting services
Thought there are many companies offering web hosting services, majority of them are not reliable—which is why most Kenyan bloggers host their sites in USA.If you can come up with a reliable web hosting company with powerful servers, you will get over 10,000 customers. You can buy hosting web hosting services from Bluehost and start distributing them to local bloggers,click here to see prices
The demand for food delivery services is very high. Create a company where people will order food online, especially during lunch time and the food is delivered within 5-15 minutes. You should position your workers in every time such that when food is ordered, there is someone around to deliver.
Someone should come up with a company which provides a tool for affiliate marketing. Insurance companies don't have affiliate programs which bloggers can use to market their products. Even banks, supermarkets and online stores should subscribe for the affiliate program website.
Delivering products sold on Facebook
You can also come up with a website and social media pages together with delivery vehicles for products purchased online. If every product sold on Facebook are delivered by your company, it will make it easier for the buyers to trust pages selling the products.
The demand for sausages is extremely high and supply for pork is low.If you have enough land, go there and start rearing pig. I have seen many people in Central Kenya have started this business and they will go far with it.
When you sell 20 pigs, the profit generated is in excess of Ksh200,000. If you rear 50 pigs, you'll make over Ksh400,000 in a year.
Planting and selling maize for roasting
Instead of planting and selling dry maize for maize flour, it's good that you sell for roasting. For one acre, you'll earn over Ksh200,000 in 4 months. In one year, you'll plant twice and make more than Ksh800,000.
The demand for maize for roasting is very high and it will be a great opportunity for you to make money.
One avocado costs at least Ksh20 in a market. A tree of avocado yields over 1,000 avocados in one year. You can plant 200 avocados in one acre which will produce approximately 200,000 avocados. The duration of planting avocado until they mature is 3-5 years but once you start harvesting, you'll eat with a big spoon.
While most people go for broilers, Kienyeji chicken can be a perfect alternative. The main reason why farmers avoid kienyeji kitchen is that they take long to mature, but the good thing is that they are more profitable and marketable than broilers. If you rear 1,00 chicken in 6 months, you'll sell them at Ksh1.2 million.
Another business you should think about is bee keeping business. Most people are now being advised to take honey and are looking for original honey. The most shocking thing is that the honey being sold in the streets is not pure honey—it's sugar mixed with water.
If you start keeping bees, the market for your honey will be readily available.
Selling Masks and Sanitizers
Masks and sanitizers are on high demand, this is business that will be booming in future. Start selling these products and see how people will flock to your shop.
Borehole drilling services
The demand for borehole drilling has grown tremendously but the available companies are too expensive. If you can come up with cheap borehole drilling services, you'll make a lot of money. The average cost of drilling a single borehole is Ksh 600,00-,make yours Ksh 200,000 to Ksh400,000 and see how many offers you will get.
Boda boda repair business is also not fully exploited in Kenya.While most people opt to venture into boda boda business, few of us have thought of starting a business that will be repairing the motorbikes
Areas like Kisii, Western Kenya and Luo Nyanza have hundreds of thousands of boda bodas which need a services of regular occasions. By starting a boda boda repair shop, you'll save many people in those areas.