---
The real estate or property sector is a dynamic field. Ordinary people lack access to the ins and outs of this sector. Real estate agents or realtors are a special breed of property experts who help the clients. The dog-eat-dog competition compels the realtors to take the necessary measures to cement their place at the top.
Lead generation and conversion are two critical aspects of this business. Like other industries, it too depends on sound property promotional strategies. Earlier, agents had access to traditional modes of advertisement. The advancements in the virtual realm and the introduction of social networking platforms opened new promotional avenues for them.
8 Ways Realtors Can Use Instagram for Boosting Sales
It is vital to evolve and change marketing strategies with time. The same applies to real estate agents. Many ask whether Instagram can influence and boost property marketing. Here are some key approaches agents can utilize to obtain satisfactory results.
1. Instagram for Introduction
Not all clients will take the time out to go through your business profile and website. Real estate firms and agents must come up with a better alternative for the dissemination of information. Clients need data to judge agents/firms. It helps in the evaluation process. An Instagram account enables the realtor to shed light on him/her and the team. This platform offers more virtual exposure. If you are a familiar face, the chances of lead generation and followers go up by several notches.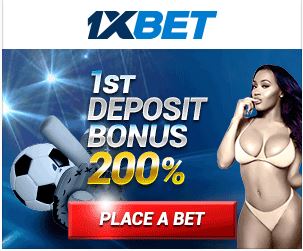 2. Present Current Real Estate Developments
Real estate enthusiasts desire up-to-date information on what is happening in the property sector. A prospective house hunter wants details about houses up for sale or lease. If the realtor fails to provide these details, he/she may not prosper. Social networking sites provide the perfect platform for such promotional messages.
Agents print flyers, which are distributed to the clients. If you have an Instagram account, then you can post a digital version of these flyers. Creative flyers will stand out on the Instagram account. Apart from this, agents can post numerous visual contents. If you lack the picture editing skills, opt for the ready-to-use formats that Instagram has. It will increase the chances of sales and profit generation.
3. Shed Light on Upcoming Real Estate Developments
The principal objective of the Instagram account is to trigger the clients' curiosity. The agents can post pictures and blogs about apartments and plots, which are not listed. If the current owner is not keen on selling the property today, realtors can feature it in the Instagram stories section.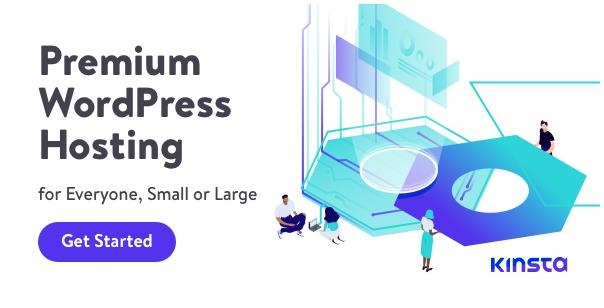 4. Provide Details on Aspirational Properties
Not every individual has the financial capability to invest in luxury properties. High-end mansions, beach houses, and opulent studio apartments are for the affluent section. However, it cannot restrict audiences from checking out these properties.
Real estate agents can generate leads and attract more traffic to the website with specially crafted Instagram content. Real estate experts suggest that agents must represent luxury properties in a fashion that inspires people to strive for them. Video Instagram marketing is ideal for this purpose.
5. Inform Prospective Clients
Reputation plays a vital role in the success of a real estate agent. Clients judge the proficiency of a realtor from his/her past achievements. Real estate investment enthusiasts want to associate with the best in the business. So, blowing your horn subtly will pave the path for various perks.
A property agent can use creative images and texts to highlight his/her achievements. Attract clients' attention towards your accomplishments. If you manage to sell a house on the first day, mention that on the Instagram stories. Such strategies send a message that you can meet the requirements of interested clients. Additionally, it shed light on the fact that you are better than the other realtors.
6. Ideal for Time-sensitive Contents
Apart from the various benefits, Instagram poses some challenges. For instance, if an agent posts an Instagram story, it remains active for 24 hours. Feeds are also time-sensitive. A wise real estate agent can use these shortcomings to his/her advantage. These formats are ideal for time-sensitive information.
If you want to tell audiences about an open house, you might use the Instagram story format. The Instagram feed is useful for informing buyers about a special discount. The social networking platform has a casual and friendly tone. Thus, you can add humor to make the content catchy.
7. Assist the Audiences
Posting sale pitches may annoy the audiences. Real estate agents must use the Instagram account for constructive purposes as well. Most house hunters or property sellers are unaware of the legalities. Realtors must post such details, which inform and assist people. This real estate agent marketing approach will also benefit the overall reputation. Such thought leadership contents must be posted at regular intervals. It will pave the path for building interest and increase the total number of followers.
8. Motivate Clients
Seasoned real estate enthusiasts will gather pertinent information before investing in the property. Video content is rather popular with audiences. Property agents can shoot, edit, and post videos on the Instagram account. These videos will highlight the necessary facilities that the property offers. Additionally, such attractive content will motivate the clients. They will be inspired to take affirmative action.
Digital marketing experts stress the quality of the content. Agents must hire experts to shoot and edit the photographs and videos. High-resolution and sharp images will keep the clients focused on the promotional message. Effective selection and implementation of digital promotion methodologies on Instagram can do wonders for the agent's progress or the real estate firm.
The Bottom Line
Real estate enthusiasts may require a subtle push in the right direction. Real estate marketing techniques will act as the nudge they need. Realtors must present the content accurately, and at the most opportune moment. A single mistake can mar market reputation. Advanced digital promotional policies can help these agents to be at the top of their game. For additional assistance, realtors must consult with social media marketing experts.