What are the minimum education requirements to join Ireland Defense forces?
Below are education requirements for individuals who are willing to join Ireland Defense Forces.
Educational Requirements
Minimum Educational Qualifications
School Leavers/Non Graduates must posses a minimum of Grade C3 in 3 Higher Level papers and Grade D3 in 3 Ordinary/Higher level papers, in a single sitting of the Leaving Certificate Examination. Leaving Certificate Applied does not qualify for this competition.
A minimum of Grade D3 in the following Ordinary/Higher level subject
Mathematics.
Irish (NUI matriculation exemptions apply).
English. (Candidates whose first language is not English must satisfy the English language requirements in accordance with NUI Matriculations Regulations).
Third language (accepted for NUI Matriculation Registration purposes. NUI matriculations exemptions apply).
Graduates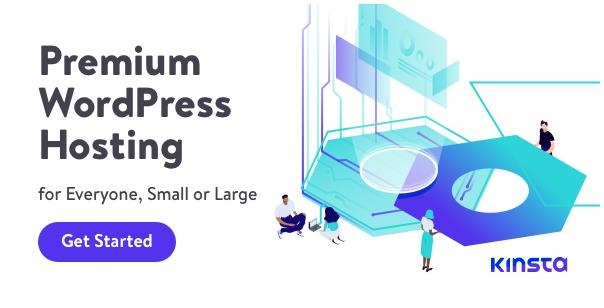 Must possess as a minimum Grade D3 in the following Ordinary/Higher level subjects:
Mathematics.
Irish or English
Any four Matriculation subjects not already selected.
AND
Must have obtained a recognised degree i.e. a Third Level Degree awarded up to the end of 2004. With effect from 2005 have successfully completed a Bachelor Degree programme at level 8 or higher of the National Framework of Qualifications.
Please Note:
Applications for all categories of Cadetships are invited from person who have applied to sit for examinations in the competition year as will enable them to satisfy the minimum educational qualifications criteria as specified above.
Further information on matriculation is available on www.nui.ie. Candidates must provide documentary proof from the National University of Ireland at Stage 1 of the selection procedure for any educational exemptions.
Army Line Officer Training (Cadetship)
Who we want
Officers are the managers, decision makers and leaders of the Defence Forces. A Line Officer is a non — specialist Officer who manages and leads our frontline troops. The role comes with very real physical and mental challenges, with Officers being expected to lead from the front in all situations. Officer Cadets or trainee Officers engage in 15 months training in the Military College covering many fields of study before taking up an operational appointment in the Permanent Defence Forces. The Defence Forces is looking for people who have:
The ability to plan, prioritize and organise.
The ability to analyse problems, in order to generate appropriate solutions.
Clear, concise and effective communication skills.
The ability to motivate others and work with a team.
Can you do all of this while working in a physically demanding and high pressure environment.
After completing Officer training, cadets are commissioned into a Service Corp — Infantry, Artillery, Cavalry, Supply & Transport or Communications Information Systems.
Qualifications
School Leavers must possess a minimum of Grade C3 in 3 Higher Level papers and Grade D3 in 3 Ordinary/Higher level papers, in a single sitting of the Leaving Certificate Examination. Graduates must possess an Honours Bachelor Degree (Level 8 of the National Framework of Qualifications) or equivalent and have attained as a minimum Grade D3 in specific Ordinary/Higher level Leaving Certificate Examination subjects.
Age Limitations
Be 18 years of age or over and under 28 years of age on the date mentioned in the notice for the current competition.
Induction
The Cadet Competition is held annually and is the only way for potential candidates to join the Defence Forces to become an Army Line Officer. Candidates undergo psychometric and fitness testing, an interview and a medical exam.
Candidates who are invited to interview will be required to complete and sign a Garda Vetting Application Form that, pursuant to Section 8 of the Data Protection Act, 1988, will authorise the Garda Síochána to furnish to the Defence Forces either, a statement that there are no convictions recorded against a candidate, or a statement of convictions, as the case may be.
The Induction Process will determine if you have the potential to lead troops as an Army Line Officer.
Training
The purpose of cadet training is to develop character and leadership skills and instil a sense of duty and responsibility in the cadet. To benefit from that training, which is conducted in an environment of strict discipline, the cadet needs mental acuity and physical agility. During 15 months of training an Army Cadet masters basic military skills, such as rifle marksmanship, as well as developing the leadership skills required of an Army Officer. On commissioning the new Officer takes up a leadership position in one of the Army Corps.
Could you make it through 15 months of Army Cadet Training? 
Third Level Education
Personnel of the Army, who were inducted as an Officer Cadet and successfully completed their Officer Cadet training and who have not previously attained an Honours Bachelor Degree (Level 8 of the National Framework of Qualifications) or equivalent may be assigned to a course of study leading to a degree at National University of Ireland, Galway or a course of study leading to a degree at some other third level college of education.
Study for a Degree while serving as an Army Officer.
Career Progression
Commissioning is just the start of an Army Officer's career. Once assigned to an Army Corps a Young Officer will undertake a number of courses to become a fully qualified officer of that corps. The Young Officer must also adjust to the new responsibilities of commanding and training troops. Meet some of the men and women who have faced these challenges as they reflect on Life as an Army Officer.
Read more about Career Progression.
Pay
Cadets receive a salary from the day they are enlisted. On receiving a commission and depending on whether they aer commissioned as a 1/Lt or 2/Lt the payscale changes from that of the cadet.
Have a look at the Pay Scales for Army Cadets and Young Officers.