Many people who want to venture into blogging would like to know whether blogging is lucrative in Nigeria. I have even found new bloggers asking the same question after finding it hard to generate meaningful revenues from their blogs. From my personal experience, blogging is lucrative in Nigeria but only for individuals with passion and commitment.
There are some individuals who are frustrated with their full time job and want to join blogging but are not sure whether the risk will pay off. Yes, blogging is good but one has to take calculated risks. Before you even think of quitting your job, first create the blog and monitor how it performs. If you find that it's something you enjoy doing, then quit your job and dedicate all your time on your new venture.'
There are many successful bloggers in Nigeria who run the most viral websites, like Nairaland and Linda Ikeji.These bloggers earn upwards of N50 million per month. But there is no guarantee that if they have succeeded, you will also succeed. There are many ingredients of successful blogging career.
For a blog to be lucrative it must be in the right niche, getting millions of page views per month and generating more than $1,000 every month. Bloggers whose blogs get more than 1 million visits per month and earning not less than $1,000 are successful.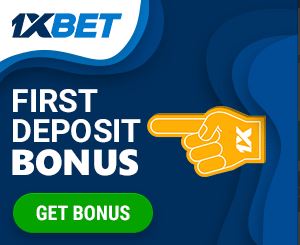 For blogging to be lucrative, it must generate more or equal than your full time job could guarantee. The average income of a comfortable citizen in Nigeria is $2,000 per month. A total of 500 bloggers earn more than this amount every month in the country. To earn more than $2,000, you require monthly page views in excess of 1.5 million.
If you start your blog now, what are the chances of succeeding?
What I like about blogging is that there is not time it will get flooded, there is always room for new bloggers to grow. Chances of succeeding depend on your passion, strategy and efforts. Nigeria has more than 50 million internet users, meaning that you will get a share of this number.
A new blog takes 2 -5 years for it to become popular. This implies that your blog will only become successful from the second year.
Best niches for Nigerian bloggers
The most profitable niches for Nigerian bloggers are:
Sports
Entertainment
Education
Business
Make money online
Jobs
Health
The aforementioned niches have high CPC for AdSense. There is also enough organic traffic especially foe entertainment and sports websites.
How to make your blog popular
Make sure that you post regularly, at least ones a day. The articles should be original, unique and long enough to rank better on Google.
Choose the profitable niches we mentioned above and always ensure your articles have the correct long-tail keywords. If you don't know how to search for long-tail keywords,click on this link to sign up for SEMrush for free
Share your articles on social media.
Avoid plagiarizing other people's content
Where to buy your domain name and hosting space in Nigeria
There are many companies which provide hosting for Nigerian blogs. I will only list the best ones.
Whogohost(Click here to visit the website)
Garanntor(Click here to visit the website)
Bluehost(Click here to visit the website)
The cost of hosting is as little as N2,000 per year.
How Nigerian Bloggers earn money
Nigerian bloggers generally earn money through AdSense, sponsored articles, sponsored banners, affiliate marketing, selling e-commerce products and MGID.
How much can you earn from blogging in Nigeria
The amount of money you can earn depends on how you monetize your traffic and the traffic your blog generates. Since over 98% of Nigerian bloggers earn through AdSense, here is the amount of money they make.
100,000 page views per month–$110
300,000 page views per month–$350
500,000 page views per month–$500
1 million page views per month—$1,000
2 million page views per month–$1,800
If your blog manages 10 million page views,you'll earn more than $6,000 every month.