Starting online business from home is the best thing you can do if you don't want 8 am to 5pm full time job. How to start the business is what many of our audience would like to know. In this article, we shall provide a list of online business to start from home and how to start each of the businesses.
Blogging is the first business you can comfortably start from home. You need a capital of $50 and $300 to start a professional blog. In order to run a successful blog, you have to buy a domain name, hosting space and develop a website.
The best domain name contains an extension of .com and can be purchased from Bluehost for $11 only. Bluehost also offers starter hosting plan for new blogs at $3.95 per month.
Hosting and domain registration pre year costs less than $50.To buy a domain name and pay for hosting,click on this link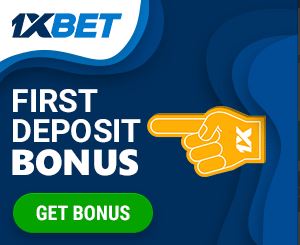 The best hosting plan for new blogs is starter plan under shared hosting. Click here to visit Bluehost,select hosting ,then shared hosting and choose starter plan that costs $3.95 per month.
Once you have paid for hosting, the next step is to develop a website. I am sure in your country there are several website developers, search online for the best developer and engage them. Developing a website should not cost you more than $100.You can also give Skyhost the work of developing a website,click here to visit Skyhost
How to make money from your blog
The most basic way of making money from your blog is through AdSense. This program is owned by Google and more than 90% of bloggers are generating income through it.But before you sign up for AdSense, make sure you observe this;
Your articles must be unique and original
Your content should not have adult, gambling or casino articles
Each article should have more than 500 words
Post more than 20 articles before you apply for AdSense
Post at least 3 articles with over 2,000 words each
You should avoid flooded niches like news, entertainment, politics, gossip and gadgets
Use original images on your articles
Use premium WordPress theme(click here to see a list of premium themes)
Use high level domain name
Your blog must be above 3 weeks old
If AdSense rejects your application, I propose that you apply for MGID.The company also pays just like AdSense especially if a blog is generating enough traffic
Affiliate marketing is one of the best ways people make money from home. There are over 100,000 affiliate marketing programs worldwide. Before taking any step, make sure that you identify a topic you are passionate about, then pick on the relevant affiliate marketing program in your region.
Affiliate marketing pays when you make a sale, which is why you should pick one you can make a sale quickly.
If you are in USA, Amazon will work best for you. But before the company accepts your application, you should provide details of your social media pages and blog. I suggest that you create Facebook and Instagram pages which you will popularize before applying for AdSense. A blog is also very important. Spend $100 to come up with a blog. You can buy a domain and hosting space from Bluehost,click here to visit Bluehost
Ensure that you search for available affiliate marketing programs in your area, that's after you have developed a blog and social media pages because the companies will ask you to provide details before they approve your application.
For those in sports and gambling industry, apply for 22Bet affiliate program because it works well for such bloggers,click here to apply
The highest paying affiliate programs are in the following industries:
Dating
Gambling
Web hosting
E-commerce
Forex
Pets
Travel
Education
Job portal
You can also start a job portal, where you advertise jobs for companies. This is one of the easiest online business you can start from home.
Your first task is to look for a name for your business, it should have the word job so that search engines can rank it high. After coming up with a domain name, register it and buy hosting space from Bluehost.You will spend less than $100 to buy a domain name and hosting plan for one year,click here to visit Bluehost website
You also need a WordPress template for your job portal business, they are available at ThemeForest.Click on this link and get one for less than $50
Your web designer should like your job portal with payment method so that it can be better for your clients to pay.
First, start advertising jobs for free until your website becomes popular.in your job portal, add two more sections, one for job seekers to submit CVs and another one for CV and Cover letter writing.
Your blog will take up to one year to start making reasonable income. There are hundreds of job portals that generate more than $10,000 every month.
When your blog starts getting more than 1,000 visitors per day, apply for MGID or AdSense .Once approved, link them to your blog and start making money.
There are thousands of YouTubers who are millionaires. YouTube is a free platform where videos are uploaded and owners make money.
Creating a YouTube channel is easy, the only thing you require is your email account. Sign up and start creating unique videos. Once you reach 3,000 views, apply for AdSense.
But make sure all your videos are unique and original before you make the application.
YouTube is among the easiest online businesses to start.
Earning from YouTube is through AdSense and paid reviews. The more subscribers you have, the more you earn. For 1,000 views, you'll make an average of $1.5
The likes of Jeff Bezos started their businesses from home, he is now the riches man on earth.E-commerce business is not difficult to start, all you need is a website and the supplier of the products to sell. Do aggressive marketing online and offline and within a few days, your business will blossom.
Register your domain name at Bluehost for $11 only and pay an average of $60 every year for hosting.Bluehost has excellent hosting servers for e-commerce websites,click here to visit Bluehost website and see all the hosting plans.
There are plenty of ready e-commerce templates at Themeforest,click here to see the full list
After getting your e-commerce site up, start a Facebook page to share your products. In your website, you should have a referral program, a page for other merchants where they can advertise their products and payment methods.
If you have skills in web design, create a website and promote it on social media. You can also comment on other websites which are visited by bloggers. We design needs some IT skills and if you possess them, then gaining clients won't be hard.
One online business that's lucrative is data analysis. This one requires Microsoft office skills plus statistics software like Stata,SPSS and R.You need a website and social media pages where you advertise yourself.
Data Analysis is a rare skill; you expect competition to be low.