Blogging is a very profitable venture especially for individuals who are passionate about making money online. More people are quitting their regular jobs to concentrate on blogging because there are thousands of bloggers who have already succeeded.
A good number of bloggers earn over $10,000 every month from blogging. This industry produces several millionaire bloggers annually. Here are some of the most successful bloggers in the world:
Huffington Post– $41.6 million per month
Endgadget– $3.95 million per month
Moz– $3.74 million per month
Perez Hilton– $3.44 million per month
Mashable– $3.33 million per month
CopyBlogger– $2.75 million per month
TechCrunch– $1.87 million per month
Smashing Magazine– £425 thousand per month
Gizmodo– $400 thousand per month
Pat Flynn–$400,000 per month
From the income figures stated above, it's clear that blogging pays. If you go through what the leading bloggers earn in every country, you'll realize that blogging pays. But for you to succeed as a blogger, you need to be consistent and develop content that add value to your audience.
How bloggers make money
Through AdSense
Through AdSense alternatives like MGID
Through affiliate marketing like Bluehost
Through e-commerce business
Through Guest Blogging
Through selling e-books
Through providing professional services
Through sponsored articles
Through direct banner advertisements
AdSense is the most popular monetization platform, nearly 92% of bloggers worldwide make money from the Google owed contextual network. How much exactly do bloggers make from AdSense? Well, the income depends on amount of traffic a blog post gets, geographical region the audience come from and the niche of a blog. Generally, these are the average AdSense earnings for bloggers based on traffic.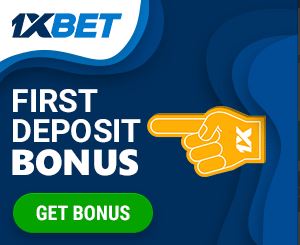 10,000 views–$25
50,000 views—$70
100,000 views–$130
500,000 views–$700
1 million views–$1,800
5 million views—$7,000
10 million views–$10,000
New bloggers rely entirely on AdSense for revenues but the most established ones monetize with affiliate marketing. Affiliate marketing works well for niche blogs. For example, if you own a blog that reviews gadgets, Amazon will generate decent revenues for you. Web hosting works well with blogs that cover topics on web hosting, blogging and making money online.
What is the best traffic for bloggers?
For AdSense,1 million page views and above per month is the best traffic. With this amount of views, you'll make not less than $1,500 per month. For affiliate marketing, 100,000 page views per month is good. If you are reviewing gadgets and your blog manages over 100,000 views, you must earn above $1,000 every month.
Capital required to start a blog
You require a capital of $20 to $300 to start a new blog depending on the cost of hosting and web design. I will propose that you register your domain at Bluehost because it's the most reliable web hosting company. You should also buy hosting from there because they are cheap. Bluehost shared hosting plans cost as low as $3.95 per month. To check available domains and hosting space,click on this link
How to get traffic for your new blog
Share your content on social media
Use Email marketing tools like GetResponse,click here to sign up for free
Sponsor your articles on social media—spend at least $5
Use long-tail keywords that rank high on Google. SEMrush will help you search for the best long-tail keywords,click here to register with SEMrush for free
Make sure you use premium WordPress theme that will ensure that you get the highest amount of traffic possible. Nearly all bloggers get premium themes from ThemeForest,click on this link to get one
If you witness your site getting over 1 million views per month and generating more than $1,500, you better quit your full time job and concentrate on blogging.
In blogging, web hosting and internet are the two things that expense a blogger most, but the good thing is that the cost is not more than a quarter of revenues.