It's not easy to quit your job and start working from home, but many have done so before. Working from home is the best thing to happen for anyone because you become your own boss and manage your time without any pressure. Before you finally decide to quit, here are the things you MUST DO:
Have alternative source of income
You can't just quit your job without thinking of how to survive post-employment. While holding a full-time job, ensure that you start a side hustle that will generate income for you.
Prepare yourself for the worst
When you leave what brings food on the table, it means you are prepared for the worst. Do not be too optimistic because the worst might happen in regards to income…but work towards achieving the best.
Share with someone who has done it before
Experience is the best teacher. While the world receives us differently, at least someone with experience will guide you on what to do and how to respond to situations. Make that somebody your friends because you'll birds of the same feathers.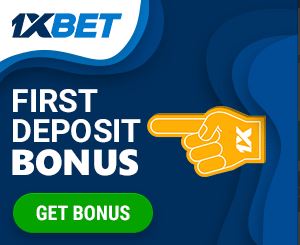 Get new friends who will genuinely encourage you. Having people who never see anything positive about quitting a job to work from home will influence you to change your mind.
Start something you are passionate about
Don't jump to any venture, go through the list of things you wish to do from home and pick one that you are passionate about.
I am one of those individuals working from home. I quit my job in 2015 after working for 7 years. From my own experience, I will advise anyone intending to quit their job to wait until their new venture breaks even. If you quit so early, you will be frustrated. Your full time job will help to sustain the business especially during initial stages.
There are several businesses to do from home that will generate decent income. We will go through each of them and leave you to decide the most ideal.
Blogging is the best jobs you can do from home when you have little capital. To start blogging, you need a capital of $20 to $300 depending on the cost of domain name, web hosting and web design.
To start a blog, you need the following:
A domain name
Web hosting
A website
Steps by step on how to register a domain name and pay for web hosting for your blog
The first step is to visit Bluehost and register a domain name of your choice,click on this link to visit Bluehost website
On Bluehost website, you are required to search for available domain name. Click on Domains,A window will pop up where you will search for your preferred domain name. The domain name should start with www.
The next step is to select web hosting plan.click on this link again to visit Bluehost,select on hosting, then Basic hosting which costs $3.95 per month—this is the most relevant type of hosting for new blogs. You will be required to enter your new domain and proceed to pay.
After paying for hosting, go to WordPress and create a new website, link it with your new domain. In case you need premium WordPress themes,visit ThemeForest through this link
How to make money from your new blog
There are many ways of making money from a new blog. I will suggest that you register for AdSense because it's the best for bloggers—more than 90% of bloggers generate income through AdSense. If it becomes difficult to be approved by AdSense, register for MGID.To join MGID,follow this link
You will do all this while handling your full time responsibilities. Don't quit before your blog starts generating equivalent of half of your current salary—the money should also be constant
There are thousands of people who work from home by simply running a YouTube channel. It's easier to start a YouTube channel than blogging because there is no capital involved.
YouTubers make money through AdSense, a platform owned by Google. For you to get approved, you must:
Live in a country or region where the YouTube Partner Program is available.
Have more than 4,000 valid public watch hours in the last 12 months.
Have more than 1,000 subscribers.
Have a linked AdSense account.
You should own a YouTube channel for more than 2 years and have more than 50,000 subscribers before quitting your job.
Start an online store from home
An online store like Amazon does not require a shop. While at work, create an e-commerce website and social media websites where to advertise your skills. You will need a capital of about $300 to start an online store. Bluehost offers domain registration and web hosting for online stores. To register one,follow this link
If you popularize the store for more than one year, you'll start generating income. By the time you are resigning, your online store is popular enough to make you comfortable.
Affiliate marketing with a Niche blog
Nearly half of bloggers world over do affiliate marketing. Affiliate marketing is more stable than AdSense especially if you'll entirely depend on it for income. However, it takes some time for affiliate marketing to start generating reasonable income. Identify a marketable affiliate program like Amazon, create a niche blog for reviewing gadgets and start posting on your blog. Within two years, you'll naturally and willingly quit your job to concentrate on affiliate marketing.
When you work from home, you need something stable, if you don't pick your income venture well, you'll find yourself desperate after some time.