I am one of Kinsta clients and it's now 3 years since I joined the hosting company. What I will write below is my testimony and experiences I have met over time.
It was in 2016 when I finally decided to ditch my local hosting company for Kinsta.What forced me into quitting the former hosting firm? Here is what transpired.
I had 4 websites, one of them is venasnews.co.ke which is my main website. All the websites were running as of 2015.Since I didn't know much about web hosting, I Googled online to inquire about the best hosting companies in Kenya and I stumbled on one which I thought had the best qualities I was looking for. I contacted them and they obvious accepted my request. Within 2 weeks, my website was hosted by the local hoster.
For the first 3 months I didn't get any big challenge but as I added more articles, traffic rose,it rose to above 10,000 per day—that's when I got my first challenge. One evening I wrote a certain article which went viral and within 3 minutes, my website was down. After I noticed so,I called the hosting company to inform them about what had happened. The good thing is that they responded but they promised to resolve the issue within 24 hours. After 24 hours, nothing had happened, I called them again. It's after 48 hours that the site was back, but I had lost significant number of visitors and income.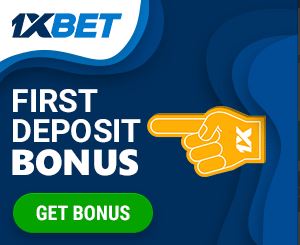 I decided to persevere as I monitor the situation. Then after about one week I got a message from a friend, "boss your site is down". This time there was a message that read" Suspended". The message alone irritated me,I was forced to personally visit the office to see what was the problem. It's after I arrived there that I noticed that there were also other people who had similar complains.
When I inquired, I was told that my sited were consuming so much resources and that I must upgrade my plan. I begged for them to restore my websites but they insisted that I must upgrade first.It's after that incident I decided to look for an alternative, better I lose traffic but I get a lasting solution.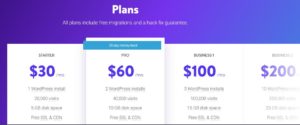 I went online again, I searched for the best WordPress Managed hosting companies in the world, blogger after blogger referred me to Kinsta.One blogger who inspires me most online had indicated that his website was hosted at Kinsta, it's this blogger who made me think and decide on moving to Kinsta.
In 2017 I finally moved all my sites to Kinsta.What excited me about this company is that they offered to migrate all my sites for free. I discovered that Kinsta offers free migration services for websites,which most hosting companies don't offer.Since I wanted to host all my websites at Kinsta,I selected the Business 1 plan which costs $100 per month.
I have been at Kinsta for nearly 3 years and I am one of those individuals who won't leave the company no matter what.I have grown with them and they have solved all my hosting problems. One thing I like most is that they respond to queries immediately. In addition, my site loads fastest among the sites I visit regularly. Since I joined Kinsta,I none of my sites has ever experienced downtime.My traffic numbers have also grown tremendously.
Before I joined Kinsta, my site was hacked twice but not anymore under my current hoster.
Initially, I thought the $100 I paid was much, even one of my friends who also migrated his site to Kinsta later on had discouraged me, here is how he said, "those people are too expensive". I told him, "What I want are good services, I don't care about the cost". He finally got a million problems with his former hoster and joined me last year.
For people with hosting problems, I will gladly recommend Kinsta.If your numbers are low, you can select the Starter plan which costs $30 per month, then move to a more advanced plan when your traffic number grow.
When you own a blog, there are important things you should consider:
Security
Loading speed
Traffic spikes
Bandwidth usage policy—other companies suspend your site when you exceed but Kinsta does not.
Customer service
Kinsta managed to solve all the problems I had.
For those who want to join Kinsta,you can visit the website via this link and register