Strathmore University is one of the leading private universities in Kenya.It offers certificate,diploma,degree,masters and PhD courses.One of their area of specialization is business courses. It is also known for offering CFA a rare courses in Kenya.
Here is a list of courses offered at Strathmore University and Admission requirements:
Undergraduate courses
Bachelor of Commerce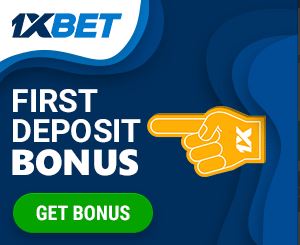 Bachelor of Tourism Management
Bachelor of Science in Hospitality and Hotel Management
Bachelor of Business Science: Financial Engineering
Bachelor of Business Science: Financial Economics
Bachelor of Business Science: Actuarial Science
Bachelor Of Science In Informatics And Computer Science
Bachelor Of Business Information Technology
Bachelor of Science in Computer Networks and Cyber Security (BSc. CNS)
Bachelor of Laws
Bachelor of Arts in Communication (Journalism and Public Relations / Journalism and Development Communication)
Bachelor of Arts in International Studies
Bachelor of Arts in Development Studies and Philosophy
Bachelor of Science in Supply Chain and Operations Management
Bachelor of Financial Services
Bachelor Of Science In Electrical and Electronics Engineering
View Prospectus
Masters courses
Master of Science in Computing and Information Systems (MSc CIS)
Master of Science in Information Technology (MSc.IT)
Master of Science in Statistical Science
Master of Science in Mathematical Finance and Risk Analytics
Master of Science in Biomathematics
Master of Applied Philosophy and Ethics (MAPE)
Master of Science in Education Management (MSc.EM)
Master of Commerce (MCOM)
Master of Laws
Master of Science in Information Systems Security (Msc ISS)
Master of Management in Agribusiness
Master's in Public Policy and Management
Master of Science in Development Finance
MBA – Healthcare Management
MBA for Executives
Master in Hospitality Business Management (MHBM)
Master of Science in Data Science and Analytics (MSc DSA)
Master of Science in Sustainable Energy Transitions (MSc. SET)
Diploma courses
Diploma in Business Creation and Entrepreneurship
Diploma in Journalism and New Media
Diploma in Procurement
Diploma in International Relations
Diploma in Business Management
Diploma in Business Information Technology
Professional Courses
CPA: Certified Public Accountants
ACCA: Association of Chartered Certified Accountants
CFA: Chartered Financial Analyst
Certified Information Systems Auditor (CISA®)
Certified Information Security Manager (CISM)
Chartered Institute of Marketing (CIM)
Teacher Enhancement Programme (TEP)
Strathmore University admission requirement
Undergraduate
Interview procedure
Interviews will be conducted every Tuesday and Thursday. Candidates should report to Strathmore University by 8 a.m. and bring the following:
2 Passport size photos
Copy of ID or passport or birth certificate
Copies and originals of academic, professional certificates including K.C.S.E results' slip
KShs. 2000 entrance examination fee
Graduate
Interview procedure
All applicants MUST meet the minimum entry requirements for the respective graduate program they wish to apply for (verified by the School of Graduate Studies) and MUST sit and pass our Graduate Entrance Exam (GEE). The GEE comprises of a written exam followed by an oral interview.
The written exam entails English comprehension and grammar, arithmetic and an essay related to the course you are applying for. The test duration is 1 hour 30 minutes. Once the applicant has completed and passed the GEE written exam, they are scheduled for an oral interview.
The GEE can be administered online or at the Graduate school every Wednesday and Friday at 2:00 pm. The applicant should report to the Strathmore University's admissions office on the interview day.
Application Documents
Complete the Graduate Application Form(Download the form here).
Provide two (2) completed Reference Forms from former undergraduate/graduate professors particularly qualified to attest to the applicant's qualification for graduate study (download reference form here).
Provide certified copies of undergraduate degree certificate and transcript of records (TOR) in English giving full details of subjects studied and grades/marks obtained.
Provide a certified copy of your Kenya Certificate of Secondary Education-KCSE certificate (Secondary/High School Certificate or its equivalent).
Attach an updated Curriculum Vitae/Resume. Please use the Europass CV template (http://europass.cedefop.europa.eu).
2 current passport size photos.
Provide a copy of the National Identity Card (ID) or a copy of the Passport (bio-data page).
Provide English language proficiency results where required.
Applicants with foreign qualifications/degrees are required to provide a Letter of Recognition from CUE (The Commission of University Education) which can be applied through the following link: http://www.cue.or.ke/index.php/services/recognition-and-equation-of-qualifications
NB: Certified copies: Please note the copies of the certificates and transcripts should be certified by the awarding institution or by an advocate of the high court.
Once the application is received and verified, the applicants will be required to pay the interview fee of KShs 5,000 after which they will be scheduled for the entrance exam.
PS: The Oral Interview is carried out after the written exam.
Professional Courses
Interview procedure
Interviews will be conducted every Tuesday and Thursday. Candidates should report to Strathmore University by 8 a.m. and bring the following:
2 Passport size photos
Copy of ID or passport or birth certificate
Copies and originals of academic, professional certificates including K.C.S.E results' slip
KShs. 1,500 entrance examination fee