To secure a stable job in Kenya, you must pursue the most marketable diploma course especially in 2019/2020. It follows that marketable courses translate to better pay and high level of employment rate. The scarcity of jobs is evident especially for diploma course graduates, which is a warning to KCSE candidates that they must carefully choose what to study in colleges.
The salaries of diploma course graduates in Kenya range between Ksh 30,000 and Ksh70,000 per month. However, courses like Electrical Engineering, Pharmacy, Monitoring & Evaluation and journalism pay more. Companies like Kenya Power and Bamburi Cement employ fresh graduates with diploma in electrical engineering, their monthly starting pay is in the neighbourhood of Ksh100,000.
To make sure you are marketable in Kenya, pursue any of the following diploma courses:
Diploma in Pharmacy
What I like most about diploma in pharmacy is that even if you are not able to secure employment, you will employ yourself and make up to seven figure income per month. To get an entry for diploma in pharmacy, you need at least C plain in KCSE.Some of the best institutions for training pharmacy students include The University of Naiorbi, Moi University and Kenya Medical Training College. It takes a student 2 to 3 years to complete a diploma in pharmacy.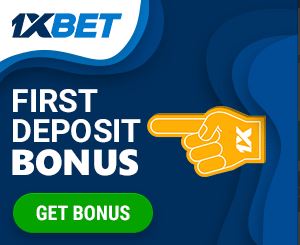 With the high level of unemployment in Kenya, one needs a course that has array of options, which pharmacy fits in.
Graduates of pharmacy can secure employment at top pharmaceutical companies in Kenya like GSK or any other hospital in the country.
Diploma in Journalism
If you take statistics in our media houses, you'll be shocked that more than 80% of the workers hold diploma in journalism. There are two ways you can use your certificate, employ yourself or get employed by a reputable media house. There are over 100 radio stations in Kenya and over 20 TV stations, more than 30 blogs that employ journalist students exist. We also have several companies employing communication experts.
Since the introduction of social media, a journalist cannot luck what to do. In this era, you don't have to work for someone, there are many ways to employ yourself; you can be a social media influencer, blogger, communication expert, news anchor, PR expert etc.
The wonderful thing about journalism is that the salaries are excellent. Some of the media stations in Kenya pay journalists with diploma certificate over Ksh300,000 per month.
The best institution to pursue diploma in journalism and mass communication is Kenya Institute of Mass Communication. Alternatively, you can join Kenyatta University, Daystar or The University of Nairobi. The minimum requirements are; at least C plain in KCSE and C in English.
Diploma in Quantity Surveying
Another course you should consider is Diploma in Quantity Surveying. Quantity Surveyors are sought after in every corner of the country because people are buying land in masses. With a diploma in quantity surveying, all you need is one or two years of experience and start your own company. You will charge a single client Ksh10,000 to Ksh1 million depending on the size of the land. In a month, if you have 10 clients, that's Ksh100,000 and above in profit.
Every land bought in Kenya through a genuine process must demand the services of quantity surveyor. There are towns which have countable quantity surveyors, like Malindi, Narok, Kisii, Nakuru etc. This is where you will get hundreds of clients looking for your services.
The best institution to join for a diploma in Quantity Surveying include Technical University of Kenya and Jomo Kenyatta University of Science and Technology.
In case you don't want to employ yourself, you can easily get a job at the county, ministry of mining, ministry of transport, NEMA, etc. The good thing is that Quantity Surveyors are few in Kenya, so it's not hard to get a job.
Diploma in Project Management/Monitoring & Evaluation
Diploma in Project Management is almost similar to M&E and both are marketable. These courses should supplement degree courses like Statistics, Business Administration, Procurement or health related programmes. Even though most people have pursued the courses above, if luck comes your way and you secure employment in the NGO sector, you will earn at least Ksh150,000 per month. There is a lot of per diem and allowances associated with M&E jobs. Every year research shows that NGO is the highest paying sector. Since NGO carry out project, no single NGO can run without the services of M&E or Project Management personnel.
The best places to learn these skills include Kenya Institute of Management, JKUAT and AMREF
Diploma in Nursing
The salaries of Nurses are not as high as those earned by Doctors but once you have a diploma in nursing, it will not take you six months before you secure employment. Nurses from Kenya Medical Training College are the most marketable and I would encourage any student who intend to pursue a diploma in Nursing to join KMTC.
Most hospitals in Kenya pay nurses Ksh 30,000 to Ksh70,000 per month but with experience, some nurses earn in excess of Ksh100,000.
The most important thing in our country is not the salary you earn but whether you secure employment or not. Nursing is one course you can get a job with without knowing somebody.
Electrical and Electronics Engineering
Diploma in Electrical and Electronics Engineering is the best when it comes to self-employment. With skills in electrical engineering, you will easily secure employment in any manufacturing or processing industry. Some of the best companies include KenGen, Bamburi, MRM, Magadi Soda and Kenya power.
I always advise graduates of electrical engineering, "the moment you complete your college education, don't wait to get employed, start looking for clients for electrical installation, repairs and related tasks".
A graduate of electrical engineering can never be jobless unless they are not good on what they do. Nowadays electricity is everywhere and the services of these engineers must be sought.
Diploma or certificate in Cake /baking
Few years ago most people preferred bread to cake but in the recent past the demand for cakes has soured. Whether you pursue a degree or diploma in cake baking, if you open a bakery in major cities like Nairobi, Kisumu,Mombasa and Nakuru,you will be shocked by the number of clients you will receive.
In 2015 I was given a task to do a survey on cake baking business in Nairobi.It was for a company which was intending to establish a bakery in Nairobi. What shocked me most was the profits these people make. Out of the 20 bakeries I interviewed,16 of them quoted Ksh20,000 to Ksh50,000 per day,the least quoted Ksh5,000.This shows how much you will be making with your diploma in cake baking
Diploma in Accounting plus CFA or ACCA
Chartered Financial Analyst is the most marketable business certification in Kenya. When you hold this course, even if you don't possess any other course, you will be marketable. There is no sane employer who will ask you to present another certificate when you have already presented a CFA course, but to be safe you need a diploma in accounting. The best place to do this course is either at Strathmore University, KASNEB or The University of Nairobi.
The salary for CFA holders in Kenya range between Ksh120,000 to Ksh500,000 per month.CFA is intensive and tough, which is why graduates are highly renumerated.
Procurement and Purchasing
A recent study shows that most Kenyans prefer pursuing a procurement course over law simply because there are numerous 'eating' opportunities in the purchasing world. If you really want to become rich quickly in Kenya, pursue a course related to procurement.
Diploma in Sales and Marketing
Though sales and marketing does not pay at entry level, the course is extremely good to people who have garnered enough experience in the field.
Diploma in Statistics
Statistics is not a common course among Kenyans but it's a marketable one. If you are good in mathematics and physics and you didn't manage to secure admission for a degree in statistics, the best course to do is diploma in statistics. Nowadays there are several companies and individuals who need data analysis services especially for university proposals and projects. As a graduate of statistics, you can also do online jobs, there are millions of academic writing and proposal writing jobs online.
The best colleges to join are, Kenyatta University, Maseno University, University of Nairobi, Technical University of Kenya or JKUAT.
Diploma in Mechanical and Automobile Engineering
The motor industry is expanding, garages are many. These companies don't go for degree holders; they simply look for well-trained diploma graduates. If you possess a course related to automobile engineering or mechanical engineering, they will come for you. Even so, you can start your own garage and make millions per month.
Diploma in Software Engineering
Most companies are developing Apps for their businesses. Diploma in software engineering is the best for these companies. The best institutions to train for software engineering are JKUAT and UoN.
Safaricom, Oracle, Google, IBM and Airtel are some of the best companies to work for as a software engineer.
Diploma in Interior Design
There was a time interior design wasn't marketable in Kenya, that was when permanent houses were few and people were not sensitive on the looks of their homes. Nowadays, entertainment joints, homes and offices need interior design services. Clients are sensitive on the looks of any premise they frequent, the more beautiful a premise looks the better. Interior design skills are needed for the houses to look amazing. Without training in interior design, it will be hard to arrange a business/home based on customers' needs.