Master of Business Administration (MBA) is one of the most popular Masters degrees in Kenya. The admission requirement to pursue the course is almost similar in all universities. The basic requirement include at least Second Upper Division in a business related course or lower division with at least two years professional experience.
At the University of Nairobi, here are admission requirements
The common regulations for the masters' degree in the University of Nairobi shall be applicable.
The following shall be admissible: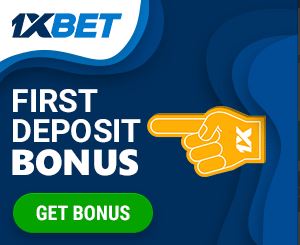 A holder of at least an upper second class honors degree or equivalent in non- classified degrees.
A holder of lower second class with at least two years of work experience, or a pass degree with at least five years of work experience, and/or having relevant professional qualifications.
At JKUAT, these are the admission requirements:
ENTRY REQUIREMENTS
A candidate must satisfy any of the following minimum requirements:
Either
Be a holder of a bachelor's degree with at least Upper Second Class honours in any discipline or its equivalent from an institution recognized by the University Senate.
Or
Be a holder of a Bachelors degree with Lower Second Class honours in any discipline provided the candidate can show proven evidence of research ability or three (3) years relevant experience in a relevant field.
Or
Be a holder of a bachelor's degree at pass level in any discipline from a recognized University with five (5) years post qualification experience. If less than five (5) years, the holder must have a Diploma with Credit in a relevant field from Kenya National Examinations Council and any other institution recognized by the University Senate.
ESSENTIALS:
Distance learning mode: online application for admission is a subject to verification of certified original testimonials during registration and orientation period done in each semester.
MODE OF STUDY:
Distance learning: Online tuition, two (2) online CATs, one (1) sit-in CAT towards the end of semester, and one end of semester examinations.
SEMESTER ADMISSION PERIODS:
FEE:
Distance Learning fee for a minimum of 3 Modules per semester: Kshs 19,750/-
• Continuing Education fee for the First semester: 82,711/-
For more enquiries and further clarification of the course, kindly contact the Administrators in charge of the course, School of Open Distance and eLearning
ADMISSION REQUIREMENTS TO MBA AT KENYATTA UNIVERSITY
ENTRY REGULATIONS

(a) The common regulations for master degree in the  University shall apply.
(b) The general regulations for all Master degree in the School of Business
(c) The following shall be eligible for registration for the MBA degree in the School of Business:
i. A holder of bachelor's degree with at least uppers second class honors. or
ii. A holder of at least an upper second class honors degree of any other recognized university. Or
iii. A holder of a lower second class degree from a recognized university with proven ability in research, administration management. Or at least two (2) years working experience.

2. Pattern of the program
(a) The program of study for the MBA degree consists of coursework, examination and project.
(b) The program is offered in six (6) modes of study, full-time, part-time, Evening and Weekend Classes, Institution Based Programmes and Open, Distance Learning.
(c) At the end of the programme a student will be required to have specialized in any of the following:
i. Marketing Management
ii. Strategic Management
iii. Human Resource Management
iv. Entrepreneurship Management
v. Management Information Systems
vi. Project Management
vii. Finance

(d) In the first year of study, a student will be required to take all the 10 core units offered in the school.
(e) During his/her second year of study, a student will be required to take six (6) taught units in the first semester and write a research project equivalent to four (4) units in the second semester.
Total  Fees
Tuituion Fees : 368,150.00
Statutory Fees: 29,150.00
Total Fees : 397,300.00
ADMISSION REQUIREMENTS TO PURSUE MBA AT STRATHMORE UNIVERSITY
Application Requirements for Postgraduate Programmes
All graduate students applying for admission must sit for a Graduate Entrance Examination at the University.
The Entrance Examination consists of aptitude tests in English and Mathematics, followed by a personal interview with the Dean of the Faculty. The entrance exam is held on Wednesdays and Fridays at 2.00 pm.
Applicants can confirm the days on which they should personally attend, by contacting the Graduate Admissions Office or Admission Services Office.
On the day of the Entrance Examination applicants should report to the Admission Services Office and bring the following requirements
One copy of the fully completed application form.
Originals and copies of Transcript of Records (TOR) in English giving full details of subjects studied and grades/marks obtained. University/College TOR for undergraduate course.
English language proficiency results where available.
Two (2) completed Reference Forms from former undergraduate/graduate professors and/or employer particularly qualified to attest to the applicant's qualification for graduate study.
Updated Curriculum Vitae.
2 passport size photos.
Additional information where requested.
Interview fee
Interview fee:
Professional courses KShs 1,000
Undergraduate courses KShs 1,500
Postgraduate courses KShs 2,000
Any student who wishes to attend any of the courses offered at the University should apply in writing or by e-mail to this address:
Admission Services Office
Strathmore University
P.O. Box 59857
00200 City Square
Nairobi
Kenya
The best universities to pursue MBA in Kenya include Strathmore University, KU, JKUAT and University of Nairobi.