There are several schools in Kenya that teach French. The language is extremely important especially in the hospitality industry or for Kenyans who wish to work for international schools. Those with a degree in education, tourism or hotel management stand a better chance of securing employment when they pursue a course in French. Below we list all the best schools in Kenya where to learn French:
Alliance Française Nairobi – The french Touch in Kenya
Website link: https://alliancefrnairobi.org/
Contacts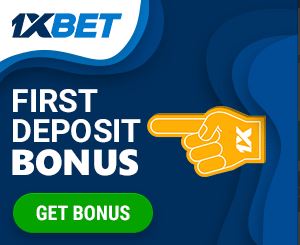 +254 20 4917 000
0727 600 622 | 0735 338 888
Mon – Fri 8.30-20.00 & Sat 9.00-13.00
100% Online Group Courses
Learn French 100% online from the comfort of your home. We offer 5 levels in French (A1, A2, B1, and B2 & C1) to turn a complete beginner into a fluent user of French.
This online learning solution consists of videoconferencing on Zoom and activities on Apolearn.
Choose your preffered option:
Intensive Classes: 20h Videoconferencing on Zoom + 10h on Apolearn (20 sessions of 1h on Zoom + 10h of activities on Apolearn – preferably 30mn per day)
Extensive Classes: 18h Videoconferencing on Zoom + 9h on Apolearn (18 sessions of 1h on Zoom + 9h of activities on Apolearn)
Conversation Workshops:  4 sessions of 2h done 100% online on Zoom videoconferencing.
Bonjour Institute
Website link: http://www.bonjourinstitute.com/
Contacts
Bonjour Institute
Uniafric House, Koinange Street, Nairobi, Kenya
Working Hours: Monday-Friday: 8am-5pm
Saturday: 8am-12noon
Phone: +254733589203
E-mail: [email protected]
The French School of Nairobi – Lycée Denis Diderot, Nairobi
Contact us
Argwings Kodhek Road
Kilimani (next to Yaya Center)
PO BOX 47525—00100 Nairobi
Reception:
(254) 020 2437714 (direct line)
Accounts:
+ 254 (0) 731 905 355
Website link: http://diderot.ac.ke/eng/index.html
The French school program
In accordance with the principles of the French school system, the school welcomes children from the age of 3.
All children born in the same calendar year are placed in the same level or classes, with the exception of certain special cases (repetitions…). For example, a child who is 8 years old during the year "n" will, in September of this year "n", enter the third grade, whether his birthday is in January or December.
The primary school consists of kindergarten, which takes in children from 3 to 6 years of age (3 school years), and elementary school (5 school years, from 6 to 11 years of age). Schooling continues at the middle schoo<l (4 years, from 11 to 15 years), then at the high school (3 years, from 15 to 18 years)
FEES STRUCTURE
Enfants présents dès la rentrée
NIVEAU
NATIONALITES
MONTANT
Students who attended the school from the beginning of
the school year
ANNUEL
LEVEL
NATIONALITIES
YEARLY FEES
1ER TRIMESTRE
2EME TRIMESTRE
3EME TRIMESTRE
1ST TERM
2ND TERM
3RD TERM
Français & Kenyans
688 960 KES
323 507 KES
232 561 KES
132 892 KES
MATERNELLE
French & Kenyans
KINDERGARTEN
Autres nationalités
850 084 KES
396 013 KES
288 954 KES
165 117 KES
Other nationalities
Français & Kenyans
729 756 KES
344 203 KES
245 352 KES
140 201 KES
ELEMENTAIRE
French & Kenyans
PRIMARY
Autres nationalités
899 741 KES
420 696 KES
304 847 KES
174 198 KES
Other nationalities
COLLEGE
Français & Kenyans
829 245 KES
393 703 KES
277 163 KES
158 379 KES
French & Kenyans
SECONDARY
Autres nationalités
1 020 732 KES
479 872 KES
344 184 KES
196 676 KES
6eme to 3eme
Other nationalities
LYCEE
Français & Kenyans
1 108 896 KES
523 396 KES
372 591 KES
212 909 KES
French & Kenyans
SECONDARY
Autres nationalités
1 367 261 KES
639 660 KES
463 019 KES
264 582 KES
2nde to Terminale
Other nationalities
 Un tarif différent des frais de scolarité sera appliqué aux élèves arrivants à partir du 2ème trimestre /A different rate for the school fees will be applicable for the students arriving as from the 2nd Term.
REGLEMENT FINANCIER DE L'ETABLISSEMENT/SCHOOL RULES AND REGULATIONS:
Le non-paiement de la totalité des frais de scolarité à la fin du trimestre comptable concerné entraine la radiation de l'élève à compter de la rentrée des vacances scolaires qui suivent /the school, as from the following school holidays.
MODE DE PAIEMENT/ PAYMENT METHOD
Soit par chèque bancaire libellé à l'ordre du Lycée Denis Diderot / Either by a bank cheque made out to the Lycée Denis Diderot.
Soit par virement (en fournissant à la comptabilité une copie de l'ordre de virement) / Or by transfer (providing the transfer slip
to the school) to the following accounts :
*A la Commercial Bank of Africa (CBA), Yaya branch, Nairobi, KENYA. BIC: CBAFKENX. Bank Code: 07. Branch Code : 030.
– En Ksh :
Compte N°
6558890018
– En Euros :
Compte N°
6558890031
*A la Banque Transatlantique, 26 avenue Franklin D. Roosevelt, 75008 Paris, FRANCE :
– En euros :
Compte N° 00020709201 – 95  IBAN N° FR76 3056 8199 2600 0207 0920 195 – BIC: CMCIFRPP
– Soit par Mpesa Paybill n° 453553
Le numéro de compte est le numéro de la facture. The Account Number is the invoice number.
ABATTEMENTS SUR FRAIS DE SCOLARITE/ DISCOUNTS ON SCHOOL FEES
Il est accordé un abattement de 20% à partir du troisième enfant d'une même famille inscrit dans l'établissement / A discount of
20% is applicable to the third child of a same family.
En cas de paiement de la totalité des frais de scolarité annuels avant le 30 septembre 2019, une remise exceptionnelle de
2% est accordée / If payment is made for the full school year at once before 30th September 2019, a discount of 2% is granted.
Si un élève entre au Lycée Denis Diderot ou le quitte en cours de trimestre, les droits de scolarité sont calculés au prorata du temps d'inscription de l'élève, sachant que tout mois entamé est un mois dû / Should a student arrive or leave the school during term
time, the payment will be adjusted to the time spent at school, however a month started is owed.
PENALITES DE RETARD SUR REGLEMENT DE FACTURE / PENALTIES FOR LATE SCHOOL FEE PAYMENTS
Les retards sur règlement de facture sont soumis à une pénalité de 2% par mois à compter de la date d'échéance de la
facture /
FOURNITURES SCOLAIRES ET FRAIS ANNEXES / SCHOOL SUPPLIES AND ANNEXE FEES Facturation annuelle/Yearly billing
Frais de première inscription / First registration fee
94 400 KES par enfant / Per child
Frais d'examen : à titre indicatif, frais BAC 2018 / Examination fees : FYI, Baccalaureate 2018
46 700 KES
Frais d'inscription SIB/ SIB registration fee
45 200 KES
ACK Language and Orientation School
Website link: http://www.acklanguageschool.org/courses.aspx
All correspondence should be addressed to
Principal
ACK language and Orientation School, Bishops Road
Opposite NSSF Building Nairobi
P.O. Box 47429-00100, GPO Nairobi
Tel +254(020)2721893, +254(020)2711782
Mobile 0718-233085
Consolata Language Centre
Website link: https://www.consolatalanguagecentre.co.ke/french
Postal address
P.O. Box 49789-00100,
Nairobi – Kenya
Seminary Road, off Magadi Road
Tel/Cel Phone Numbers
+254 – 02044040 98
+254 – 735 376 985 / 700 920 931
Kenya Institute of Foreign Languages and Professional Studies
Website link: https://kiflaps.ac.ke/
PHONE CONTACTS
Kenya Institute of Foreign Languages and Professional Studies
Saf: +254 710 462063
Airtel: +254 722 375 611
Mob: +254 789 375 611
INTERNET CONTACT
Kenya Institute of Foreign Languages and Professional Studies
Whatsap: +254 710 462063
Follow: Kiflaps Kiflaps
Info: [email protected]
Admin: [email protected]
Website: www.kiflaps.ac.ke
The Language Center Limited
Website link: https://www.language-cntr.com/
Catholic University of Eastern Africa
Website link: http://www.cuea.edu/index.php/news-and-events/455-learn-french-at-cuea
Banda School
Website link: https://www.bandaschool.com/
St George's Girls Secondary School
Website link: https://stgeorgesgirlsnairobi.ac.ke/french/
RossLyn Academy
Website link: https://rosslynacademy.org/employment/
International School of Kenya
Website link: https://www.isk.ac.ke
St Andrews Turi
Website link: https://www.standrewsturi.com