Clerical Officer II Jobs at the Ministry of Interior and Coordination of National Government
Terms of Service: Permanent and Pensionable
Salaries and other Benefits
Basic Salary Scale: Kshs.12,510×630 -13,140×660-13,800×720-14,520×750-IS,270×810-16,080 p.m (Job Group _F')
House Allowance :Varies according to the area of deployment
Commuter Allowance: Kshs.3,000.00 p.m
Leave Allowance: Kshs4,000.00 (Once yearly)
Leave Entitlement: 30 days per Financial Year excluding weekends & Public Holidays
Medical Benefits : As applicable in the Civil Service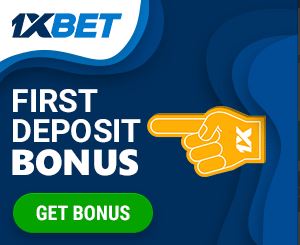 Requirements for the Clerical Officer Job
Kenya Certificate of Secondary Education (KCSE) mean Grade C- or its approved
equivalent;
Proficiency in computer applications.
Clerical Officer Job Duties and Responsibilities
Officers at this level will be deployed in the Human Resource Management units, General
Registry, Procurement, Accounts office or General office services.
Compiling statistical records;
Sorting, filing and dispatching letters;
Maintaining an efficient filling system;
Processing appointments, promotions, discipline, transfers and other related duties in human resource management;
Computation of financial or statistical records based on routine or special sources of information;
Preparing payment vouchers;
Compiling data and drafting simple letters.
How to Apply
Applications are invited from suitably qualified candidates for the positions shown above in the State Department of Interior: at the Headquarters and at all forty seven (47) Counties.
Interested and qualified persons are requested to make their application by completing
one application form PSC2 (Revised 201 6). The form may be downloaded from PSC website www.pubicservice.go.ke.
Completed application forms should be sent to the respective
County Commissioner /The Cabinet Secretary,
Ministry of Interior and Coordination of National Government,
P. O. Box 30510 -00100,
Nairobi
OR
Hand delivered to the
Ministry of Interior and Coordination of National Government,
Human Resource Management Registry,
Harambee House
So as to reach on or before 6th June, 2017.
Please note
Candidates should NOT attach any document to the application form. All the details requested in the advertisement should be filled on the form.
Only shortlisted and successful candidates will be contacted.
Shortlisted candidates shall be required to Produce originals of their academic and professional certificates daring the interviews.