Gender Officer Internship at the Ministry of Public Service, Youth & Gender Affairs (4 Posts)
The State Department of Gender Affairs was established vide Executive Order No. 1/2016. The Department is mandated to coordinate and oversee gender mainstreaming policies and programmes within the Government and monitor compliance with International conventions that Kenya is signatory to.Successful applicants are invited to apply and fill the above Internship positions.
Vacant Post: Four (4)
Terms of Service: Internship (3 months)
Salary: As provided for in the Public Service
Purpose for the Job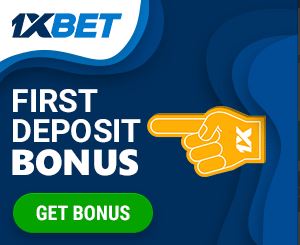 The Function of this job is to help in implementing the Gender policies, projects and programmes and promote Gender mainstreaming activities in the Department of Gender Affairs.
Responsibilities for the Gender Officer Internships
Assisting in facilitation of Gender mainstreaming activities in the Department of Gender Affairs;
Promoting gender socio-economic empowerment;
Assisting in creation of sensitization/awareness on gender Programmes / projects;
Assisting in monitoring of gender mainstreaming;
Assisting in development of training and promotional materials in conjunction with the
Gender Expert on gender approaches;
Help in ensuring gender integration in the day-to-day activities;
Provide support to all departments specific to gender mainstreaming, with particular emphasis on helping relevant departments analyze program implications for men and women and ways to address issues;
Participate in gender-related events (meeting, workshops, conferences) and network within the country in-order to stay updated about gender related development; and
Any other duties assigned.
Qualifications for the Gender Officer Internships 
Bachelor's degree in any of the following disciplines: Gender Studies, Gender and Development, Sociology or any other relevant Social Science from a recognized institution; and
Proficiency in computer applications.
How To Apply
Interested candidates are invited to submit their cover letter, curriculum vitae attached together with copies of academic and professional qualifications, recommendations and copy of identification card to:
THE PRINCIPAL SECRETARY
STATE DEPARTMENT OF GENDER AFFAIRS
TELPOSTA BUILDING, 4TH FLOOR
P.O. Box 30005-00100
NAIROBI
So as to reach the State Department on or before 31st May, 2017
NB: THE STATE DEPARTMENT OF GENDER AFFAIRS IS COMMITTED TO AVAILING EQUAL EMPLOYMENT OPPORTUNITIES TO ALL KENYANS. WOMEN, PEOPLE LIVING WITH DISABILITIES, AND THE MARGINALIZED ARE ENCOURAGED TO APPLY.