Online Master's in Innovation and Entrepreneurship is one of the most popular online courses offered by the Coursera in collaboration with HEC Paris.
For business graduates and professionals, this is definitely the most ideal course for you as it prepares you to be a successful entrepreneur as well as a successful manager. The program takes 10-16 weeks and it involves 10-15 hours of study per week.
What does the program entail?
According to Coursera,the program entails the following: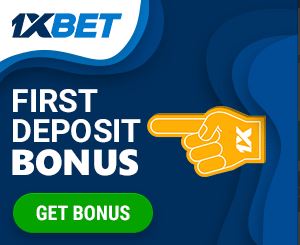 The OMIE program is composed of two distinct parts. In part one, you will complete a series of self-paced, foundational courses. These foundational courses will help you identify and develop innovative and high-potential commercial opportunities, understand how to gather talent and capital, and manage rapid growth and significant risks using ethical decision-making skills. The program's entrepreneurial perspective also provides insight about how to tackle new opportunities in social ventures, governments, and other projects.
In part two, you will complete a six-month project-based curriculum taught by HEC Paris faculty. The key objective is to help you transform your ideas into business reality, culminating in a final pitch. The project-based part of the program will enable you to apply all of the theories and practical expertise gained during the program to developing a new product, brand or organization. You will work on a team project (idea chosen by the team) from initial conception to commercialization, mentored by seasoned entrepreneurs and business leaders.
Admission requirement
Online Master's in Innovation and Entrepreneurship is suitable for financial accountants, entrepreneurs, economists, financial analysts, business analysts, marketers and public relations officer. The basic requirement is a degree program from a recognized university, but even a student at the university may be allowed to enroll as long as he proves he is capable of pursing the master's program.
According to Coursera, here are the basic requirements:
Applicants for the degree program must have:
a Bachelor's degree
a minimum of 5 years of professional experience
English language proficiency
Application Process
Our aim is to find out more about your personal motivation and skills in order to understand how this program will help you achieve your professional goals.
Applicants who do not meet the minimum eligibility criteria, but have demonstrated strong academic performance in the HEC Paris Online Certificate in Innovation Management, will be considered for admission and should apply.
The final selection is based on your online application, including written essays, recommendations, and an online video presentation of your project and motivations. In some cases, you may be invited to an online interview with one of the Program Directors.
Admissions decisions are communicated within 2-3 weeks of submitting your application, depending on whether we require an additional interview with you.
How to apply
Applications are done online, and here is the link to the website (Application link)