Strathmore University is currently the best private University in Kenya. The institution offers 13 undergraduate courses, 8 masters programs and 7 diploma courses. Strathmore also offers 6 professional courses. A list of all programs offered at Strathmore is as provided below:
Undergraduate
Bachelor of Commerce
Bachelor of Tourism Management
Bachelor of Hospitality Management
Bachelor of Business Science: Financial Engineering
Bachelor of Business Science: Financial Economics
Bachelor of Business Science: Actuarial Science
Bachelor of Science in Informatics and Computer Science
Bachelor of Business Information Technology
Bachelor of Science in Telecommunications
Bachelor of Laws
Bachelor of Arts in Communication (Journalism and Public Relations / Journalism and Development Communication)
Bachelor of Arts in International Studies
Bachelor of Arts in Development Studies and Philosophy
Graduate
Master of Science: Computer-Based Information Systems (MSc CIS)
Master of Science: Information Technology (MSc.IT)
Master of Science in Statistical Science
Master of Science in Mathematical Finance
Master of Science in Biomathematics
Master of Applied Philosophy and Ethics (MAPE)
Master of Science in Education Management (MSc.EM)
Master of Commerce (MCOM)
Diploma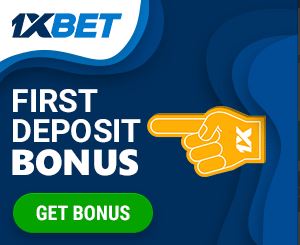 Diploma in Business Creation and Entrepreneurship
Diploma in Tourism Management
Diploma in Journalism and New Media
Diploma in Procurement
Diploma in International Studies
Diploma in Business Management
Diploma in Business Information Technology
Professional Courses
CPA: Certified Public Accountants
ACCA: Association of Chartered Certified Accountants
CFA: Chartered Financial Analyst
Certified Information Systems Auditor (CISA®)
Certified Information Security Manager (CISM)
Chartered Institute of Marketing (CIM)
For the benefit of individuals hearing Strathmore for the first time,this is one institution that produces the best of the best graduates in Kenya. Each employer yearns to interview and employ Strathmore graduates. If you go through the professional courses offered by Strathmore,you'll realize that most of them are unique. For instance, CFA.CISM, CIM and ACCA are only offered at Strathmore…you can pursue them at KCA or Oshwal College but you won't get the best from there.
The most popular courses offered by Strathmore include:
CFA
ACCA
Bachelor of Laws
Bachelor of Actuarial Science
Bachelor of Commerce
Bachelor of Arts in Communication (Journalism and Public Relations / Journalism and Development Communication)
To contact Strathmore, you can use this email address or phone numbers:
Phone: (+254) (0)703-034000/200/300
+254) (0) 730-734000/200/300
Email: [email protected]