When going for interview, you may not know what is in store for you, especially if it's your first time to attend an interview. We have assembled top 10  most common interview questions and answers you will meet in any job interview
Tell us about yourself?
The most common interview question asks the interviewee to tell the panel about themselves. When asked about this question, the interviewer simply wants to know your personality, experience and unique skills you possess that you would bring into the company. This question requires you to give a 3-minute answer.
This is how to answer the question if you're an accountant: "I am David, 33-year-old who is passionate about numbers. I possess accounting experience spanning 5 years. In my most recent assignment, I saw the company save $1 million through proper budgeting and saving on unnecessary expenditures"
How did you discover about the job?
You won't miss this question in any job interview. The interviewer's intention is to know whether you are really interested in the company. The best answer to give them is,"I saw it on your company website, that is if it was posted on the site. Or say,"my friend forwarded it to me through WhatsApp"
'How did you hear about this position' is the easiest question in any job interview.
What do you know about the company?
If there is a question that would get you off-guard is one asking you to say what you know about the company you are about to join. This question carries a lot of marks as it tests whether you are interested in joining the institution.
Before you attend any interview, do thorough research about the company by reading blogs on latest news about the company, go to the firm's website and read the following: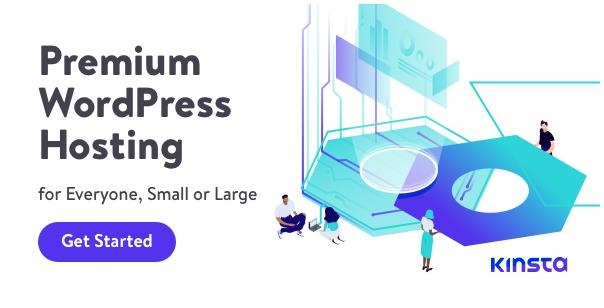 Vision
Objectives
Top Management
When it was incorporated
Previous financial year profit
Ongoing and upcoming projects
Once you are armed with the knowledge, the question won't be hard to answer
What are your weaknesses?
One of the toughest questions in any job interview is one asking about your weaknesses. Research shows that 90% of interviewees fail this question. When faced with this question, here are our suggested answers:
If I close work before I complete a task, I won't have sound sleep that night
I occasionally have issues with public speaking, but I have volunteered in many public speaking forums to improve my confidence.
I am so open minded, which sometimes conflict some of my ideas
I have found myself in trouble with my colleagues most of the time since I focus on results rather than processes.
Do you possess any professional certification and experience?
The interviewer knows that academic qualification isn't enough to prove someone's competence. Professional qualifications like ACCA, CFA and CPA can tell whether someone is competent or not. The interviewer simply wants to know whether you did more than the academic certificate and how much you have used your professional certification to enhance your skills.
This is a simple question that needs a straight answer. It won't take two minutes to give an answer.
Where do you see yourself in five years?
Another question you must meet in an interview is about yourself as an employee in five years. The interviewer wants to know your ambitions and what you can do for the company in those five years.
Your answer should contain the following:
I would have gained enormous experience that would positively impact on the company's profitability
I would have completed my Master's degree
I'd have become socially and professionally accomplished employee.
In your answer, never dare say you want to take up the position of your boss or give an answer suggesting that your only intention is to become rich through the company and disappear.Also,don't say you want to start a company like this in five year—you will fail the interview.
Why did you leave your previous job?
This interview is intended to see the attitude you'll have towards your employer. In your answer, don't badmouth your previous employer; simply say, "I wanted a more challenging position that would complement my skills I have gained from my previous employer"
You should also not say that you have come for the interview because you were underpaid by the previous employer.
What is your salary requirement?
In any job interview, missing this question is almost impossible. The major reason you are interested in the new vacancy is salary. We advise that before you attend an interview, ensure you do background research to determine what the position pays in that company. You can ask even a gate keeper in that company about some of these issues-they are highly informed.
Experience shows that the salary you quote during a job interview will determine whether you'll get the job or not. Hint: since you had quoted current and expected salary in your CV,it means the company considered that to invite you for the interview. What you need here is to quote the expected salary indicated in your CV.
How do your colleagues describe you?
If you meet this question, simply state your personality. For instance, they say I am a team player.
Do you have any question for us?
Finally,you will discover that no company would wind up an interview session without asking you to ask them questions. This is a wonderful opportunity to show them you are interested in working with them.
This last question is often ignored by job seekers, but it carries a lot of marks. It's recommended that you rehearse three questions to ask your interviewers so as not to be blank when challenged to ask them questions.
You can ask them about leave days, their expansion plans and how to deal with issues to do with health and emergencies. You can also ask them about promotions and how they motivate their employees.
In the same breath,1XBET is giving out 200% bonus when you place a bet.Sign up here and get the bonus