Tullow Oil is one of the best paying companies in Kenya. Jobs at this institution are numerous, which also offer attractive salaries.
The company's main duty in Kenya is oil exploration, which is a business that consumes billions of Ksh but with huge returns. Due to complexity of oil exploration procedures, the company employs specialists, who come from the following fields:
Oil and Gas Engineering
GIS and Remote Sensing
Civil Engineering
Accountants
Electrical and Electronics Engineering
Law
Environmental Specialists
Mechanical Engineers
PR and Communication Experts
These professionals are employed from a pool of job seeker and are required to be top performers in their respective fields. If you are employed by this company as a fresh graduate, the basic salary is Ksh 90,000-Ksh 150,000-this is paid irrespective of your academic background.
Tullow Oil pays workers, especially engineers, with three to five years' experience Ksh 180,000-Ksh 270,000.Managers of the company earn Ksh 250,000-Ksh 400,000 while directors pocket upwards of Ksh 700,000.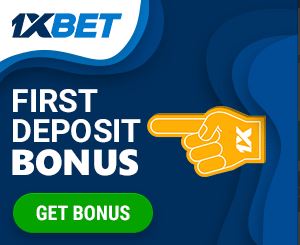 What is unique about this company is that when you are recruited from among graduates of Kenyan universities, you are paid lower than people who pursued their studies abroad.If you jhad your degree from UK and employed with UK salary scales, you will pocket nothing less than Ksh270,000.
How to Apply for a Job at Tullow Oil
Tullow's dedicated job portal lists our current vacancies from around the world. You can apply directly via the portal, or your LinkedIn account.
Follow the steps below to get started:
Visit the company's job portalto find out what roles are currently available
2. Create an account so you can save a job for later, view your applications or email a role to a friend
3. Set up alerts so you can find out if there are any vacancies that match your requirements
Recruitment scams & hoax offers
Tullow has a very open, transparent and fair recruitment process.  All direct contact with prospective candidates is made from legitimate @tullowoil.com email addresses or telephone numbers of Tullow Oil plc, as set out on the Contact page of this website.
The company has been informed of emails that claim to have been sent by Tullow Group personnel that attempt to trick people into supplying their personal details and/or money by saying that the Tullow Group will contact them about an employment offer.
Please be aware that Tullow Oil would NEVER ask for payment for an offer of employment or as any part of their recruitment process. They also do not use unsolicited emails to ask potential employees for personal details.
Recruitment Agencies
Recruitment agencies for permanent staff positions can register their interest in Tullow's Preferred Supplier List by emailing details to [email protected]