Fees for International Students
SADC applicants and applicant from the rest of Africa pay a non- refundable application fee of R470.
• .Other international applicants pay a non-refundable application fee of $146.
SADC students pay the local fees as listed  plus an international levy of R800 per semester
• Non-SADC undergraduate students paid $1030 per 16 credit course per semester for short-term candidates OR $7 000 per year for full-time candidates in 2010. These fees may change for 2011.
• Tuition fees are payable in full before registration.
International student pay the same residence fees as local students and are required to pay  a residence deposit of R2500 before registration to secure their rooms.
Name: University of KwaZulu Natal
Branch: Westville
Branch Code: 045426
Account Number: 053080998
Reference: Student Number
Swift Code: SBZAZAJJ
Postgraduate Students
1. Postgraduate Diplomas, Honours and Course Work Masters
1.1 Students from SADC and other African countries:
Students pay the same fees as South African students but will pay an    additional levy of R850 per semester (R1 700 per annum.) Fees may change for 2011.  For more information contact: Tel: +27 (0) 31 260 2426
E-mail: [email protected]
1.2 Students from countries outside Africa: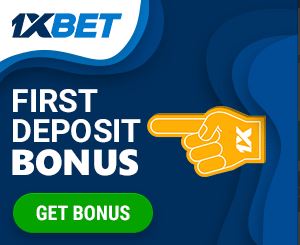 All students enrolling for Postgraduate Diplomas, Honours or Coursework Masters degrees will pay a tuition fee of:
i) Full-time: (one year)- US$7 000 per annum.
ii) Part-time: (two or more years) – US$3 500 per annum.
These fees are inclusive of the international levy.
Fees may change for 2011. For more information contact:
Tel: +27 (0)  31 260 2426 E-mail: [email protected]
2. Full time Research Masters and Doctoral Studies
No tuition fee is charged for full-time masters and doctoral studies by research.  Full-time international students will be required to pay an international levy of  R850 per semester (2010) only.
Students are eligible for this remission of tuition fees if studies are completed in the minimum prescribed period of study (PhD-3 years and masters 1-year.
3.  Study abroad students
The tuition fee for any international students taking one or more modules for non-degree purposes will be $1030 per 16 credit module per semester, inclusive of the international levy.
4.  International affiliates
Visiting international  students (other than post-doctoral students) who are not registering foe any modules but wish to be affiliated to the University of KwaZulu-Natal whilst pursuing their own research, or are here in any other capacity, will pay US$180 per semester (minimum fee charged).  No application fee is payable.
Please note that the above fees cover tuition fees only. Provision must be made for all other necessary expenses such as accommodation, food, transport and subsistence (see below). From the fees listed above students should take into account only those costs which are relevant to their studies at the University.
Residence And Subsistence Costs 
University Residences during academic term
Accommodation fees R 16 000
Cost of meals  R 15 000
Total cost   R 31 000 per annum
 On-Campus Vacation Accommodation

Accommodation fees do not include residence fees during vacations. Accommodation during vacation is R51 – 61 per day.

Accommodation without meals  R20 000
Cost of Meals    R15 000
Total cost    R35 000
International students pay the same accommodation fees as South African students but international students have to pay all tuition and residence fees due to the University in advance prior to registration at the University of KwaZulu-Natal
Provision For Additional Expenses

Students must take into account a range of expenses which they may have to meet, depending on their particular course of study. These may include:
• Orientation Week
• Text materials (issued by the University)
• Field trips
• Books, stationery and equipment
• Transport (off-campus)
• Sports clubs and societies (optional)
• Pocket money
As a guideline a total amount of R24 000 (South African Rand) should be allowed for a full year's study to cover the above.  Fees quoted are in South African Rands per annum. The cost to the student in the currency of origin shall vary from time to time, based on the prevailing exchange rate of the South African Rand.
Other Specific Expenses (International Students Only)

Medical subscription R3 600 per annum
Study permit:
new applicants   R425 per application
renewal    R425 per application
Banking Details For Tuition Fees 
Tuition fees can be paid into the following bank accounts and proof of payment must be faxed to: +27 (0)31 260 3099.
Name of account: UKZN Student Deposit
Type of account: Business Current Account
Account number:  05 308 1072
Branch opened:   Westville
Branch code:     045426
Reference:       Student Number
International Students (Including SADC Students)

Name of account: UKZN Foreign Deposit
Type of account:   Business Current Account
Account number:  05 308 2826
Branch opened:    Westville
Branch code:        045426
Reference:           Student Number
Swift Code:          SBZAZAJJ