Vision Institute of Professionals offer Computer Driving Licence (ICDL) Training. Details of the course are as follows, including fees structure
The International Computer Driving Licence (ICDL) is a global computer literacy initiative developed to raise the level of knowledge about Information Technology (IT) and increase the level of competence in using personal computers and common computer applications for all the citizens of the world.
Benefits of ICDL to a Student
Institutions of Higher learning recognize ICDL as a basis for exemption when applying for Certificate or Diploma courses.
ICDL certifies fundamental IT knowledge and practical skills
ICDL has been recognized and endorsed by the Kenyan government.
ICDL Maps into other professional certifications
Many organizations in the private sector currently require their employees to be ICDL compliant.
ICDL is recognized as a flexible and reliable worldwide qualification
Target Group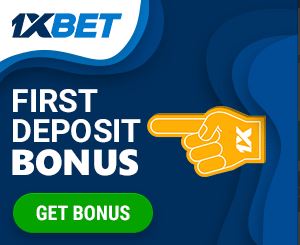 High School leavers waiting to join college or university
Students who desire computer literacy skills•
College and university applicants to meet entry requirements
Students seeking exemptions in ICT related courses
Employees who require IT experience and practical skills
Business people wishing to embrace IT
General Public who desire IT skills
Entry Requirements and Intakes
Entry requirements
ICDL is open to anyone who can read and understand the English language.
Intakes
Classes begin every Monday of the week.
The course is designed to suit both full time and part time students and run Monday to Friday as follows:
Daytime Classes
8.30 am – 10.30 am
11.00 am – 1.00 pm
2.00 pm – 4.00 pm
Evening Classes 5.30pm – 7.30 pm (Monday to Thursday)
Duration
Full time students – 3.5 months
Part time students – 4.5 months
At Vision Institute we offer the following ICDL Modules:
Computer essentials
Online essentials
Word processing
Spreadsheets
Presentation
Databases
Online collaboration / IT security/ Web editing Project planning/Image editing/ 2D CAD
At VIP the course structure is divided into two parts as follows:
Part 1 – Base Module
Part 2 – Standard Modules

Computer essentials.
Online essentials.
Word processing
Spreadsheets

Presentation
Databases.
Online collaboration / IT security/ Web editing
Project planning/Image editing/ 2D CAD
Examinations
Tests can be completed at any of the 20 000 test centres around the globe. VIP is one of these centres. Tests are conducted online and the results obtained instantly. Examinations will be held every Thursday from 2.00 pm to 4.00 pm and from 5.30pm to 7.30 pm.
Certification
Certificates will be awarded by ICDL after successful completion of all the seven modules.
Discounts and Concessions
All current (at VIP for two consecutive semesters) Accounting, ICT, CISA and MMUST students of Vision are awarded a 20% discount on the ICDL Programme.
ICDL students have unlimited internet
One to one tutorials
Counseling services
Access to recreational facilities
Job placement and career guidance
Fees Structure
VISION INSTITUTE OF PROFESSIONALS
(Training & Management Consultants)
ACCOUNTANCY DEPARTMENT
2nd Floor, City Square Building, Aga Khan Walk. P.O Box 27651(00506), Tel: 243117/311250, Nairobi.
CELL PHONE—0727531091, 0733374242
E-Mail: [email protected]        Web site: www.vision.co.ke
ACCOUNTANCY DEPARTMENT ATD/CPA COURSE
JAN – MAY 2017 FEE STRUCTURE
FULLTIME /PART TIME/
SINGLE
EARLY MORNING
SUBJECT
FULL
ON
PAYMENT
INSTALMENTS
APPROVAL
1ST
2ND
3RD
4TH
ATD
LEVEL 1
18000
8550
4750
3800
1900
4200
ATD
LEVEL 11
18000
8550
4750
3800
1900
4200
ATD
LEVEL 111
18000
8550
4750
3800
1900
4300
CPA/CS SECTION 1/2
18000
8550
4750
3800
1900
4400
CPA/CS SECTION 3/4
19000
9000
5000
4000
2000
5500
CPA/CS SECTION 5/6
20000
9450
5250
4200
2100
6500
NOTE:
You are required to provide two passport size photographs, photocopy of your National ID and KASNEB card on admission.
2.A non-refundable Registration fee of Kshs. 1000 is payable every calendar year.
3.THE FEE STRUCTURE IS INCLUSIVE OF BLOCK RELEASE .
Caution money (optional) of Kshs 2000 is paid for borrowing books & is refundable at the end of the semester. 5.Confirm the availability of a vacancy before making payment in our account.
6.All payments are to be made directly to Vision Institute of Professionals Ltd , Bank accounts;
ON
¨ Commercial Bank of Africa A/C 0190277003 or,
BEGIN
2017
CLASSES
¨ Co-operative Bank (Any branch). A/C 01120040767300 or,
JAN
5TH
¨ Equity Bank (Any Branch) A/C 0020292365447 or,
¨ First Community Bank (Any Branch) A/C 0010157701.
Deposit slips to be obtained from the front office desk. (Personal cheques are not accepted).
8.Neither shall there be refund of fees nor transfer of fees from one student to another. Fees may, however, be transferred to the next one year for those who wish to drop or change course provided a change of course form is filled and submitted to the accounts office on the same day. This applies up to 31ST MARCH 2017.
9.Installments are due by 6th of every month.
WHY STUDY WITH US ?
Access to the internet .
Exercise books issued on registration
Counseling Services
Job placement and career guidance.
Insurance Indemnity Cover for students on attachment.
20% Discount on compute training given to all current students and 50% for CPA & CS finalists.