The best engineering courses in Kenya are those with plenty of opportunities, they should also provide a chance for self-employment. There are few engineering courses which aren't marketable in the country, like agriculture engineering. However, the following engineering courses are regarded as the best among graduates:
Software Engineering is a hot cake course. In our modern world, companies need Apps, institutions need technology which they can employ to enhance service delivery. Software engineering is the best course for students who need to do something related to computer and software development.
After graduating, you'll be employed by companies like Google, Facebook, Safaricom, Airtel,IBM etc. Such companies pay up to Ksh3 million per month.
Software Engineering is offered by the University of Nairobi, JKUAT and Kenyatta University. It takes five years to complete the program and less than one year to secure employment.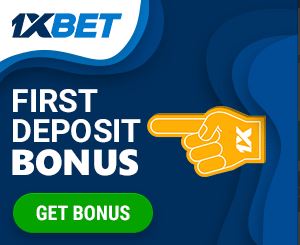 Computer Engineering is almost similar to Software Engineering but this one focuses on computers The course is offered at Kenyatta University and it takes a student 5 years to complete. Computer Engineers work at IBM, Telecom companies, Google and social media companies like Facebook. Currently, the average salary of a computer engineer is Ksh170,000 per month.
With a degree in computer engineering, there are minimal chances of being jobless.
Mechanical is a course you should not ignore. Though it's not an easy course in college, completing it is a job to all graduates. With a degree in mechanical engineering, you can get a jobs in the motor industry, engineering firms, any factory or industry in Kenya. Alternatively, you can start a professional garage and generate over Ksh10,000 per day.
You can't be desperate when you possess a degree in mechanical engineering.
The best universities to pursue mechanical engineering are: University of Nairobi, Technical University of Kenya and JKUAT.
If you want to pursue a marketable engineering course, go for automobile engineering. The course is prominent among diploma students.
Upon completion, you'll work for the companies like Toyota Kenya, General Motors East Africa, BMW and any other company that deals with vehicles. Alternatively, you can employ yourself as a mechanic. Mechanics, especially in towns like Nairobi make up to Ksh1 million per month.
Electrical Engineering is also not a course to be underrated especially at diploma level. Several companies employ electrical engineers, they include: Kenya Power, KenGen and Geothermal Development Company.
All graduates of electrical engineering also have a wonderful opportunity to employ themselves after graduation.
UoN, TUK, MKU, JKUAT and Kenyatta University are among universities approved to offer training in electrical Engineering.
Structural Engineering is just like architecture but it's major work is to estimate the costs of construction and also audit structures to determine whether they meet basic requirements. It's a very marketable course.