Mount Kenya University is one of the most popular universities in Kenya. The private university offers certificate,diploma,degree,masters and PhD courses as listed below
| | |
| --- | --- |
| Doctor of Philosophy (PHD) | 8 |
| Masters | 53 |
| Executive Masters | 2 |
| Post Graduate Diplomas | 6 |
| Bachelors | 67 |
| Diplomas | 50 |
| Certificates | 45 |
| Total | 231 |
| | |
| --- | --- |
| | PROGRAMME |
| 1 | Bachelor of Arts in Arabic Language |
| 2 | Bachelor of Arts in Community Development |
| 3 | Bachelor of Arts in Criminology and Security Management |
| 4 | Bachelor of Arts in Film and Animation Studies |
| 5 | Bachelor of Arts in Justice and Security Studies |
| 6 | Bachelor of Arts in Mass Media and Communication |
| 7 | Bachelor of Arts in Peace Studies and Conflict Resolution |
| 8 | Bachelor of Arts in Public Administration |
| 9 | Bachelor of Arts in Public Administration and Governance |
| 10 | Bachelor of Arts in Sociology |
| 11 | Bachelor of Arts in Sociology and Development |
| 12 | Bachelor of Business and Information Technology |
| 13 | Bachelor of Business Information Communication and Technology |
| 14 | Bachelor of Business Management |
| 15 | Bachelor of Commerce |
| 16 | Bachelor of Counseling Psychology |
| 17 | Bachelor of Development Studies |
| 18 | Bachelor of Economics |
| 19 | Bachelor of Economics and Finance |
| 20 | Bachelor of Economics and Statistics |
| 21 | Bachelor of Education (Arts) |
| 22 | Bachelor of Education (General) |
| 23 | Bachelor of Education (Primary Option) |
| 24 | Bachelor of Education (Science) |
| 25 | Bachelor of Education in Early Childhood Studies |
| 26 | Bachelor of Education in Special Needs Education (Primary Option) |
| 27 | Bachelor of Education in Special Needs Education (Secondary Option) |
| 28 | Bachelor of Laws |
| 29 | Bachelor of Medicine and Surgery |
| 30 | Bachelor of Pharmacy |
| 31 | Bachelor of Public Health |
| 32 | Bachelor of Science in Actuarial Science |
| 33 | Bachelor of Science in Agriculture and Rural Development |
| 34 | Bachelor of Science in Animal Health and Production |
| 35 | Bachelor of Science in Animal Science |
| 36 | Bachelor of Science in Applied Biology |
| 37 | Bachelor of Science in Biotechnology |
| 38 | Bachelor of Science in Clinical Medicine |
| 39 | Bachelor of Science in Dental Technology |
| 40 | Bachelor of Science in Electrical and Electronic Engineering |
| 41 | Bachelor of Science in Energy and Environmental Technology |
| 42 | Bachelor of Science in Environmental Health |
| 43 | Bachelor of Science in Environmental Sciences |
| 44 | Bachelor of Science in Finance and Statistics |
| 45 | Bachelor of Science in Food Processing and Technology |
| 46 | Bachelor of Science in Health Informatics and Information Management |
| 47 | Bachelor of Science in Health Records and Information Technology |
| 48 | Bachelor of Science in Hospitality Management |
| 49 | Bachelor of Science in Industrial Chemistry |
| 50 | Bachelor of Science in Information Science |
| 51 | Bachelor of Science in Information Technology |
| 52 | Bachelor of Science in Laboratory Sciences |
| 53 | Bachelor of Science in Medical Laboratory Sciences |
| 54 | Bachelor of Science in Nursing |
| 55 | Bachelor of Science in Nursing (Upgrading) |
| 56 | Bachelor of Science in Nursing Pediatrics |
| 57 | Bachelor of Science in Nutrition and Dietetics |
| 58 | Bachelor of Science in Petroleum Exploration and Production |
| 59 | Bachelor of Science in Real Estate Management |
| 60 | Bachelor of Science in Statistics |
| 61 | Bachelor of Science in Travel and Tourism Management |
| 62 | Bachelor of Social Work and Administration |
| 63 | Bachelor of Science in Community Health and Development |
| 64 | Bachelor of Science in Health Systems Management |
| 65 | Bachelor of Science in Health Education and Promotion |
| 66 | Bachelor of Science in Oral Health |
| 67 | Bachelor of Science in Computer Electronic Systems |
| 68 | Doctor of Philosophy (PHD) in Business Administration and Management |
| 69 | Doctor of Philosophy (PHD) in Counseling Psychology |
| 70 | Doctor of Philosophy (PHD) in Early Childhood Education |
| 71 | Doctor of Philosophy (PHD) in Education |
| 72 | Doctor of Philosophy (PHD) in English Language and Linguistics |
| 73 | Doctor of Philosophy (PHD) in Religious Studies |
| 74 | Doctor of Philosophy in Literature in English |
| 75 | Doctor of Philosophy by Thesis |
| 76 | Executive Master of Business Administration |
| 77 | International Executive Master of Business Administration |
| 78 | Master of Arts in Counseling Psychology |
| 79 | Master of Arts in Criminology and Security Studies |
| 80 | Master of Arts in Development Studies |
| 81 | Master of Arts in Economics |
| 82 | Master of Arts in English Language and Linguistics |
| 83 | Master of Arts in English Literature |
| 84 | Master of Arts in Environmental Security and Sustainable   Development |
| 85 | Master of Arts in Film Studies |
| 86 | Master of Arts in Geography |
| 87 | Master of Arts in History |
| 88 | Master of Arts in International Relations and Diplomacy |
| 89 | Master of Arts in Journalism and Media Studies |
| 90 | Master of Arts in Kiswahili |
| 91 | Master of Arts in Law Enforcement and Justice Administration |
| 92 | Master of Arts in Monitoring and Evaluation |
| 93 | Master of Arts in Religious Studies |
| 94 | Master of Arts in Sociology |
| 95 | Master of Business Administration |
| 96 | Master of Clinical Medicine |
| 97 | Master of Education |
| 98 | Master of Education in Early Childhood |
| 99 | Master of Education in Special Needs Education |
| 100 | Master of Governance and Ethics |
| 101 | Master of Laws |
| 102 | Master of Public Administration and Management |
| 103 | Master of Public Health |
| 104 | Master of Science in Accounting |
| 105 | Master of Science in Applied Entomology |
| 106 | Master of Science in Biotechnology |
| 107 | Master of Science in Chemistry |
| 108 | Master of Science in Information Security (Cyber Crime) |
| 109 | Master of Science in Ecology |
| 110 | Master of Science in Entrepreneurship |
| 111 | Master of Science in Finance |
| 112 | Master of Science in Hospitality Management |
| 113 | Master of Science in Human Resource Management |
| 114 | Master of Science in Information Sciences |
| 115 | Master of Science in Information Technology |
| 116 | Master of Science in Marketing |
| 117 | Master of Science in Medical Laboratory Sciences |
| 118 | Master of Science in Nursing (Critical Care) |
| 119 | Master of Science in Nursing (General) |
| 120 | Master of Science in Nursing Education |
| 121 | Master of Science in Nursing Leadership and Management |
| 122 | Master of Science in Procurement and Supplies Management |
| 123 | Master of Science in Project Planning |
| 124 | Master of Science in Statistics |
| 125 | Master of Science in Food Hygiene and Safety |
| 126 | Master of Science in Community Health and Development |
| 127 | Master of Science in Health Systems Management |
| 128 | Master of Science in Health Education and Promotion |
| 129 | Master of Science in Renewable Energy and Electronic Engineering |
| 130 | Masters by Thesis |
| 131 | Post Graduate Diploma in Education |
| 132 | Post Graduate Diploma in Journalism |
| 133 | Post Graduate Diploma in Monitoring and Evaluation |
| 134 | Post Graduate Diploma in Petroleum Management |
| 135 | Post Graduate Diploma in Project Planning and Management |
| 136 | Postgraduate Diploma in Counselling Psychology |
| | |
| --- | --- |
| 137 |   Certificate in Animal Health and Production |
| 138 |   Certificate in Artificial Insemination |
| 139 |   Certificate in Banking and Finance |
| 140 |   Certificate in Bridging Accounting |
| 141 |   Certificate in Bridging Biology |
| 142 |   Certificate in Bridging Chemistry |
| 143 |   Certificate in Bridging English |
| 144 |   Certificate in Bridging Kiswahili |
| 145 |   Certificate in Bridging Mathematics |
| 146 |   Certificate in Bridging Physics |
| 147 |   Certificate in Business Information Technology |
| 148 |   Certificate in Business Management |
| 149 |   Certificate in Clinical and Community Nutrition |
| 150 |   Certificate in Community Development and Social Work |
| 151 |   Certificate in Community Health and HIV/AIDS Management |
| 152 |   Certificate in Computer Application Packages |
| 153 |   Certificate in Computer Engineering |
| 154 |   Certificate in Computer Forensics and Investigations |
| 155 |   Certificate in County Administration and Governance |
| 156 |   Certificate in Criminology and Security Management |
| 157 |   Certificate in Early Childhood Studies |
| 158 |   Certificate in Electrical and Electronic Engineering |
| 159 |   Certificate in English as a Second Language |
| 160 |   Certificate in Entrepreneurship |
| 161 |   Certificate in Financial Science |
| 162 |   Certificate in Health Records and Information Technology |
| 163 |   Certificate in Hospitality Management |
| 164 |   Certificate in Human Resource Management |
| 165 |   Certificate in Information Science |
| 166 |   Certificate in Information Technology |
| 167 |   Certificate in Journalism and Mass Communication |
| 168 |   Certificate in Marketing Management |
| 169 |   Certificate in Medical Engineering |
| 170 |   Certificate in Nutrition and Dietetics |
| 171 |   Certificate in Project Management |
| 172 |   Certificate in Public Relations and Diplomacy |
| 173 |   Certificate in Procurement and Supplies Management |
| 174 |   Certificate in Risk Management and Insurance |
| 175 |   Certificate in Science Lab Technology |
| 176 |   Certificate in Travel and Tourism Management |
| 177 | Certificate in Food Production |
| 178 | Certificate in Food and Beverage Service |
| 179 |   CISCO Certified Network Administrator |
| 180 |   Diploma in Analytical Chemistry |
| 181 |   Diploma in Animal Health and Production |
| 182 |   Diploma in Animation and Motion Studies |
| 183 |   Diploma in Applied Biology |
| 184 |   Diploma in Banking and Finance |
| 185 |   Diploma in Biomedical Laboratory Sciences |
| 186 |   Diploma in Business Information Technology |
| 187 |   Diploma in Business Management |
| 188 |   Diploma in Clinical and Community Nutrition |
| 189 |   Diploma in Clinical Medicine |
| 190 |   Diploma in Community Development and Social Work |
| 191 |   Diploma in Community Health and HIV/AIDS Management |
| 192 |   Diploma in Community Oral Health |
| 193 |   Diploma in Computer Engineering |
| 194 |   Diploma in Conflict Resolution and Peace Studies |
| 195 |   Diploma in Counseling Psychology |
| 196 |   Diploma in County Administration and Governance |
| 197 |   Diploma in Criminology and Security Management |
| 198 |   Diploma in Dental Technology |
| 199 |   Diploma in Early Childhood Education and Development |
| 200 |   Diploma in Education (Arts) |
| 201 |   Diploma in Education (Science) |
| 202 |   Diploma in Electrical and Electronic Engineering |
| 203 |   Diploma in Entrepreneurship |
| 204 |   Diploma in Environmental Health |
| 205 |   Diploma in Film Production |
| 206 |   Diploma in Financial Science |
| 207 |   Diploma in Food Science and Processing Technology |
| 208 |   Diploma in Health Records and Information Technology |
| 209 |   Diploma in Hospitality Management |
| 210 |   Diploma in Human Resource Management |
| 211 |   Diploma in Information Science |
| 212 |   Diploma in Information Systems |
| 213 |   Diploma in Information Technology |
| 214 |   Diploma in Journalism and Mass Communication |
| 215 |   Diploma in Law |
| 216 |   Diploma in Marketing Management |
| 217 |   Diploma in Medical Engineering |
| 218 |   Diploma in Medical Laboratory Sciences |
| 219 |   Diploma in Micro Finance |
| 220 |   Diploma in NGO Management |
| 221 |   Diploma in Nutrition and Dietetics |
| 222 |   Diploma in Pharmaceutical Technology |
| 223 |   Diploma in Project Management |
| 224 |   Diploma in Public Relations and Diplomacy |
| 225 |   Diploma in Procurement and Supplies Management |
| 226 |   Diploma in Risk Management and Insurance |
| 227 |   Diploma in Science Laboratory Sciences |
| 228 |   Diploma in Special Needs Education |
| 229 | Diploma in Travel and Tourism Management |
| 230 |   Pre-University |
| 231 |   Upgrading Certificate in Animal Health |
Some of the most popular degree courses include statistics,criminology,nursing,project planning,medicine,bachelor of commerce,MBA and electrical and electronics engineering.
Mount Kenya University has grown massively over time, and it's among the best universities to enroll for studies in Kenya. Employers too love graduates from MKU simply because of the high standards of training at the university.
At MKU, you can decide to study online or enroll for full time studies at the institution. Studying online is ideal for people who are in employment while full time students are those fresh from high school.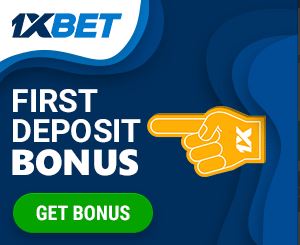 The university's main Campus is located in Thika but it has several branches across the country.