The following are campuses owned by Zimbabwe Open University
Bulawayo
Situated at ZOU house Corner Fort Street/ 12th Avenue, Zimbabwe Open University Bulawayo Region Welcomes You.
The Region is committed to develop human capacity flexible, accessible and cost effective quality education and training that is compatible with the needs of students and stakeholders in Bulawayo and surrounding areas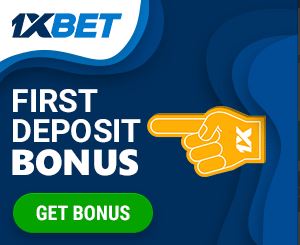 Director – Bulawayo Region
Prof O. Mafa
PhD (Didactics) (UNISA); MEd (Educational Admin) (UB); B.Ed (Agriculture) (UZ), STC (Belvedere Teachers College).)
Harare
The Zimbabwe Open University Harare-Chitungwiza Regional Campus is delighted to welcome you to its friendly, familial and hybrid multi-cultural academic environment of working and nonworking community of students. The region services the Greater Harare Metropolitan Area and is an exciting and intellectually fulfilling place to learn, study and share experiences.
The Harare-Chitungwiza Regional Campus is the largest within the Zimbabwe Open University's family of open and distance learning academic Campuses spread across the country's ten administrative provinces. At any given time, the academic centre has a 1/3 of the total student enrolment in the university. The Regional Campus continues to excel and develop as a centre for academic excellence in the Country, the SADC Region and Globally.
The Harare-Chitungwiza Regional Campus offers a convenient learning environment where you are part of 10 000 students from around the globe. We are committed to offer you a world class education by highly qualified and experienced members of both teaching and non teaching staff who are ready to provide you with life changing information, knowledge and leadership.
Director – Harare/Chitungwiza Regional Campus
Mrs. J. Z. Mtezo
M.Ed (UZ), B.Ed, (UZ), Sec Trs Cert (Gweru Trs)
Mashonaland Central
You are most welcome to the Zimbabwe Open University, Mashonaland Central Regional Campus which supports over 2 000 students.
The Regional Centre is located in Bindura Town. Its offices are at No.209 Hay Road on the western side of the city Centre. The Regional Centre has a staff compliment of 11full-time staff who provide the link between students and the University. In addition the Centre employees more than sixty part-time lecturers spread across all the departments.
Mashonaland Central Regional Campus
Dr. C. Majoni
Ph.D. (ZOU), M.Ed, (UZ), B.Ed, (UZ), CE (Belvedere)
Mashonaland East
The Regional Director and staff at Mash East region welcomes all registered and prospective students. We value your presence at our region and we promise to meet all your academic needs. The regional centre operates at 21 Fifth Street and at the CAIPF Building (Telone Building) opposite CBZ in Marondera. The region draws students from the nine districts of the Mash East Province. Mash east region now has district offices in Chivhu, Murewa and Wedza and hopes to open more district learning centers in the near future.
Director – Mashonaland East Regional Campus
Mrs. T. Zinyama
MBA, (UZ), BBS (Hons) (UZ)
Mashonaland West
Welcome to the ZOU Mashonaland West Region centre for distance learning. Our aim is to be recognised as a world class university regional centre which offers open and distance learning.
Director – Mashonaland West
Mr E. Nyajeka
M.Ed,(UZ) B.Ed, (UZ), T3, (Waddilove)
Manicaland
You are most welcome to the Zimbabwe Open University, Manicaland Regional Campus which supports over 2000 students.
Director – Manicaland Region
Mr. K. J. Saruchera
M.Ed, (UZ), B.Ed, (UZ),
T3 College of Christ the King Church
Masvingo
We are a student centred centre whose objective is to offer quality tutorials, student guidance and development. The centre is committed to the realization of the student's aspirations and survival through knowledge, research and diligence in Distance Education.
Director – Masvingo Region
Prof R. A. Chabaya
M.Ed, (UZ), BA (UNISA)
Matebeleland North
Welcome to Matabeleland North Regional Campus in Matabeleland North Province, the hub of tourism, wildlife and mining in Zimbabwe. The province has a total population of 749 017 people (i.e. 48% are males while 52% are females). It also covers two of Zimbabwe's premier tourist attractions, namely, the Hwange National Park and the mighty Victoria Falls on the Zambezi River. Matabeleland North is a predominantly rural province and Zimbabwe Open University Matabeleland North region is meant to provide university education through distance teaching and open learning to all those who reside in its seven districts, namely, Lupane, Hwange, Binga Mguza, Bubi, Tsholotsho and Nkayi. There are a reasonable number of secondary schools in the province and several local languages spoken which include Ndebele, Tonga, Nambiya, Nyanja and Shona. This cultural diversity gives ZOU students in the region a good exposure which is a niche in their studies.
Acting Director – Matabeleland North Regional Campus
Mr. T Dzama
MBA; BCom Marketing (Honours) Management (MSU)HND Marketing Management; ND Marketing Management (HEXCO)
Cell: +263778986991
E-mail: [email protected]
Matebeleland South
Welcome to the home page of ZOU Mat South, one of the university's 10 regional Centres evenly spread out around Zimbabwe. Based in and servicing Zimbabwe's expansive South-Westerly province that shares borders with Mozambique, South Africa and Botswana, this regional centre is located in Gwanda, the provincial capital of a province famous for gold mining, wild life and cattle ranching.
Director – Matabeleland South Region
Mr A. Nkala
M.A (UZ), BA (Hons) UZ
Midlands
Welcome to the Yolk of Zimbabwe, the Midlands Regional Campus. The Midlands Regional Campus is situated at 16 Victory Road, Gweru East, Gweru. The Regional Campus is opposite Gweru General Hospital's main gate, turn to the right into Princess Street and then left into Elizabeth Avenue, about 200 metres from Princess Street, is our main gate. The Midlands Region stretches from as far as Musume in Mberengwa district to the south to Vumba in Gokwe North district to the north. We are lucky to serve this region which is home to a variety of indigenous groups such as the Tonga, the Shangwe, the Karanga and the Ndebele. This presents a unique opportunity for both students and educators to interact and share experiences. They can tap into these cultures to learn more about the history and heritage of this country. In order to improve access to our current and prospective students as well as stakeholders, we have established district service centres in Zvishavane, Gokwe South and Gokwe North districts, manned by highly qualified and enthusiastic personnel.
Director – Midlands Regional Campus
Dr. G. Mavundukure
Ph.D. (sp edu), Med (Special Education),
Advanced Dip (Special Edu), CTB, T-3
Virtual
The Zimbabwe Open University's Virtual Campus is an International student centred Campus whose objective is to give quality service to prospective and current students to realize their full potential wherever they are in the world.
Welcome Message from the Office of the Virtual Campus Manager
Manager – Shingayirayi Moyo
(MBA, BSC HONS HE, Dip Ed, NC ICT)