Job Title:     Data Officer (6 Fresher Job Opportunities)
Organisation: Infectious Diseases Institute (IDI)
Duty Station: Kampala, Uganda
Reports to: Monitoring and Evaluation Specialist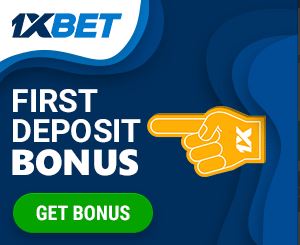 About US:
The Infectious Diseases Institute (IDI) is an international non-profit organization which is a partnership of infectious diseases and public health specialists. The overall objective of the IDI is to strengthen health systems with strong emphasis on Infectious Diseases, through Research and Capacity Development. IDI has five operational areas through which it works to achieveits mission: Prevention, Care and Treatment; Training, Research and Laboratory services (provided through a partnership with the Makerere University – John Hopkins University Core Lab) and Outreach.
About CDC / PEPFAR Project:
IDI received funding from Centers for Disease Control and Prevention (CDC)/PEPFAR, IDI is implementing comprehensive HIV/AIDS services in the Kampala region of Uganda under the project: "Accelerating epidemic control in Kampala region of Uganda through scale up of evidence based and high impact interventions towards achievement of UNAIDS 90:90:90 targets."
Job Summary: The Data officer will provide technical oversight to facility-based teams to ensure generation and maintenance of high quality data for use to guide project implementation efforts.
Key Duties and Responsibilities:  
The Data Officer will provide leadership and management oversight to facility data teams to ensure timely delivery on key project tasks.
Lead mentorship and training efforts to build capacity of facility teams to generate and maintain high quality patient data using standard HMIS tools.
Establish systems that support confidentiality and safe storage of patient clinical care records within facility premises at all times.
Maintain up-to-date electronic and paper-based records of all HIV/AIDS patients attending care including registers, HIV care cards, clinical notes and results from investigations.
Support stock monitoring and management of facility data tools and all data-related supplies to avert stock outs.
Support facility performance monitoring initiatives and routine data use activities to continuously guide implementation of key project activities.
The jobholder will guide health facility teams to conduct regular data quality assessments, and to implement and document data quality improvement activities.
Support facility data teams to compile and submit accurate HMIS and programmatic reports according to the set project, donor and Ministry of Health reporting timelines.
Perform any other duties as may reasonably be assigned from time to time.
Qualifications, Skills and Experience:
The ideal candidate for the Infectious Diseases Institute (IDI) Data Officer job opportunity should preferably hold a Bachelor's Degree in any data management related field
Additional training in medical data management
Up-to-date technical knowledge of HIV/AIDS data management and ART protocols.
Excellent communication, leadership, organization and management skills
Understands client confidentiality and exhibits high level of ethical conduct
Strong computer literacy including word processing, excel, internet and power point
Broad knowledge and understanding of public health systems and the national HMIS
How to Apply:
All suitably qualified and interested persons may apply through e-mail or hand-deliver their application letter with a detailed CV, copies of academic credentials with at least two referees to:
The Manager Human Resources,
Infectious Diseases Institute,
P.O. Box 22418, Kampala. Uganda
Deadline:  31st May 2017