The BBC is the world's leading public service broadcaster. Funded primarily through the television licence fee, the BBC provides audiences in the UK with high quality and distinctive services across television, radio and online. It informs, educates and entertains – wherever you are, whatever your age The BBC maintains a number of separate ventures across the world some of which help fund it's public services. BBC World Service, BBC World News, BBC Worldwide and BBC Monitoring are some of the ways people might encounter it's services internationally.
Role Responsibility
To use editorial judgement, creativity and flair to make original and compelling visual content from piloting to delivery.
To examine, investigate and propose ways of working and will make sure the language service teams have the data, support and training to deliver.
To evaluate, monitor and manage risks, issues and changes, escalating as appropriate.
To lead programme projects and liaise closely with other BBC teams such as Language services, Production Operations, Visual Journalism, Business Development, Training, Audiences, Marketing, Distribution, Rights teams.
To maintain professional journalistic standards of accuracy, impartiality and fair dealing and adhering to the BBC's Editorial guidelines.
To show up to date awareness of the competition and mass media markets in Africa.
After appropriate training, to be able to use a range of audio & digital equipment and information technology to research, write, assemble, edit and deliver programmes in the appropriate medium, to the highest professional standards.
To have appropriate understanding of programme budgets and be responsible for efficient use of allocated resources.
The Ideal Candidate
Excellent fluent written and spoken English and the ability to communicate effectively.
Proven track record of producing innovative content for TV and digital and launching new concepts or programmes for TV. Experience in Business, Health, Technology, Children's Programming or Sport is advantageous.
Demonstrable experience of devising, implementing and seeing through programme launches/projects.
Substantial recent and relevant full-time experience as a journalist or programme maker, both in originating material and editing the work of others and proven editorial judgement.
Strong managerial and leadership skills, and a strong organisational approach.
Ability to write scripts in English and adapt with accuracy, clarity and style appropriate to differing audiences and forms of media.
A passion for International news and a thorough current knowledge and understanding of news and current affairs as well as Business News, Health and lifestyle, arts/culture and sports.
A demonstrable interest in working in a multimedia environment and in encouraging audience involvement.
A demonstrable interest in African media developments and how to exploit it for the BBC's purposes.
An understanding of the BBC's distinctive news agenda and a wider interest in the strategy of the BBC as a whole.
Package Description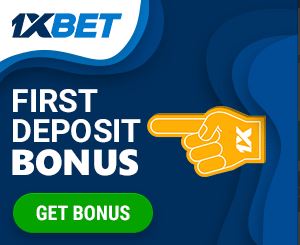 Salary: Local Terms & Conditions Apply
Contract: Fixed Term
How to Apply
Interested and qualified? Go to BBC World Service career website on www.linkedin.com to apply