Which are the best MBA universities in Dubai? Here we provide useful information concerning the most ideal universities to study MBA in Dubai.
Dubai has some of the best universities in the world.MBA, which is one of the most popular programmes in the country, is taught in almost every university but few institutions are known for providing quality MBA program. We therefore single out the best universities any student can enroll for a Master of Business Administration degree and become a hot cake in the job market.
Hult International Business School
Hult International Business School emerges as one of the best MBA schools in Dubai.The MBA program offered by this institution takes a minimum of 1 year and a maximum time of two years.
Hult is ranked 55th globally, which explains why MBA obtained from the institution is highly valued inside and outside Dubai.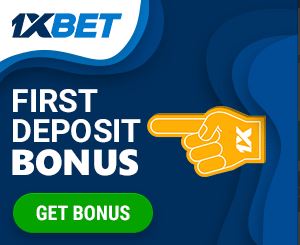 The MBA fee to Hult International Business School is:
| | |
| --- | --- |
| Boston |  USD73,000 |
| San Francisco |  USD75,000 |
| London |  GBP49,900 |
| Dubai |  AED265,000 |
University of Wollongong in Dubai
The second university in our list of best MBA in Dubai is the University of Wollongong in Dubai. Ranked position 1 in Dubai and among the top 200 in the world, the institution has proved to be number one choice for MBA students in UAE/Dubai.
This MBA program is accredited by the UAE Ministry of Education – Higher Education Affairs and is fully recognised within the UAE, GCC nations and internationally for further education and employment in the private and public sectors.
The universal appeal of the MBA qualification means graduates can expect to take up senior management positions in a variety of industries, or even head their own companies. Students and graduates of the MBA typically work in roles such as:
Business Development Managers
Strategists
Consultants
Chief Financial Officers
General Managers
Chief Operating Officers
Chief Information Officers
Project Managers
Marketing Directors
HR Managers.
MBA fees structure for the University of Wollongong is:
Academic Program
No. of Subjects
Average Cost Per Subject (AED/USD)*
Master of Business Administration
12
8,705 / 2,372
Master of Business (single or double specialisation)**
10-17
8,540 / 2,327
  Marketing
  Management
  International Business
  Financial Management
  Innovation & Entrepreneurship
  Human Resource Management
University of Dubai
University of Dubai produces some of the best managers in the finance industry.
The Dubai Business School (DBS) offers Graduate programs with majors in various areas.
DBS offers Master's degrees in:
    General MBA
MBA in Finance & Accounting
MBA in Leadership & Human Resources Management
MBA in International business & Marketing
MBA in Operations & Logistics Management
This means a student has several options to choose from based on their interests. All the major MBAs above attract thousands of students annually and are regarded as among the highest paying courses in Dubai.
Why MBA at University of Dubai?
International Accreditation from AACSB.
Local Accreditation from CAA & KHDA.
Courses are based on simulations and real case examples.
Specialized MBA courses are aligned with international professional bodies & certificates.
Very strong reputation among hiring companies
All faculty members have work experience in their field of teaching
Very unique curriculum which is updated with the current & forecasted situations
Admission Requirement
An applicant must provide the following documents for admission:
Original Bachelor's degree certificate or certified equivalent approved by the UAE Ministry of Education.
Valid passport copy
Four recent passport-size photographs (colored with white background) or in JPEG file format
TOEFL/IELTS/EmSAT or equivalent certificate in original as stated under Admission Criteria.
Pay non-refundable AED 1,800 for the enrollment fee (Admission/ID Card/Technology Fee).
Transfer students must also submit original transcripts from the university/college they are transferring from. In addition, transfer students must submit the course syllabus and course description for each course they seek to transfer for credit. Transfer students into a Master's Program must have received at least a "B" or equivalent for any course they wish to transfer. Students will be informed of the course(s) eligible for transfer within 48 hours by the Graduate Programs Office.
Canadian University Dubai
The structure of the MBA program at CUD is built upon the findings of a survey by the School of Business Administration to assess the current and future needs of a cross-section of organizations around the UAE.
The program is of great strategic relevance and offers practical and analytical solutions to the challenges facing industry and other professional organizations in the Gulf region.
Advantages of studying MBA at Canadian University Dubai
It takes short time to complete. Students complete the program in one year.
There are a variety of MBA majors:
You can choose from General Management, Human Resource Management, Islamic Banking, Finance, or Marketing, or complete an additional group of concentration courses to earn a double concentration.
Online study: You also have the option of studying for the program online. So, you don't have to travel to Dubai for classes.
Accreditation: Canadian University Dubai MBA program is accredited by the UAE Ministry of Education – Higher Education Affairs to maintain the highest academic standards.
Recognition: The institution's MBA is highly regarded by employers in the public and private sectors across the UAE.
Flexible schedule: Evening and weekend classes available to cater for students who work full time.
Edinburgh Business School
Edinburgh Business School was founded in 1997 and is one of the most sought after university for MBA program. The institution's MBA remains one of the world's largest international MBA programmes. It attracts more students from more countries than any other programmes, drawn by the quality of the teaching and the flexibility of study.
Advantages of studying at  Edinburgh Business School's MBA at Heriot-Watt University's Dubai Campus.
Edinburgh Business School offers one of the most popular international MBA programmes in the world.
The institution has an extensive network of partner organisations across six continents. Their MBA programme will follow your career moves – not the other way around.
A very flexible MBA programme that fits around your lifestyle.
Edinburgh  Business School courses are geared to the needs of mature business professionals. They offer a variety of ways to learn and study – textual content, simulations, case studies, faculty interaction, class attendance, online tuition and revision, peer interaction and interactive, course-specific websites as well as a student services website.
Working closely with professional bodies, industry and the business world has enabled Edinburgh Business School to offer an MBA programme that is most relevant to your career and the needs of international business. The MBA programme is delivered by Edinburgh Business School's distinguished faculty.
The British University in Dubai
The British University in Dubai is an excellent choice for people who are thirst of MBA program.
Entry Requirements to the program are:
General Entry Requirements
A relevant Bachelors degree equivalent to an Upper Second Class honours or with a good GPA (3 or above) from a university that is accredited by Ministry of Education – Higher Education Affairs in the United Arab Emirates.
English Language Proficiency: All applicants whose first language is not English are required to submit original evidence of his/her English language proficiency. This evidence should consist of a score of at least 6.0 IELTS/TOEFL 550*/TOEFL iBT 79-80*, or its equivalent.
Each applicant has to submit an official transcript of any degrees earned and of any other credit earned from a higher education institution. This can be a copy formally certified by the applicant's institution rather than the original degree certificate. If appropriate, a certified translation of the degree into English has to be supplied with the application. If the applicant is still studying or is awaiting results, admission is not formally confirmed until acceptable evidence of the awarding of his/her degree has been supplied.
Programme Specific Requirements
3 months or more work experience (including internships and part-time employment).
*TOEFL Conditions:
While registering with ETS for iBT or with Amideast for ITP TOEFL, please quote BUiD's TOEFL code 0168.
Internet (iBT) – test scores should be sent to BUiD directly by ETS.
Paper-based ITP  TOEFL are accepted by the administering institution only. Only those administered by AMIDEAST Abu Dhabi, Dubai and Sharjah will be accepted if it is sent by Amideast to BUiD directly.
London Business School Dubai
London Business School is by all standards the best university to enroll for a masters in Business Administration. Over time, this university has proved to be a leader in business related courses,it's now ranked among top 100 best MBA schools in the world.
The Dubai campus is located in the purpose-built education centre in the Dubai International Financial Centre.
Students joining the institution can specialize in Finance, Accounting, Human Resources and Strategic Management.
The basic admission requirement include a business related undergraduate degree and proficiency in English language.
Other top MBA schools in Dubai include:
Manchester Business School
Institute of Management Technology
S P Jain School of Global Management Dubai
Murdoch University International Study Center