Several Universities offer MBA in Kuwait but those providing best and highest quality training are countable.
How do you know a good university? In Kuwait there are several parameters to use to determine whether a university offers quality MBA or a less appealing one. One of the things to look at is how graduates are absorbed into the job market. The second is the university ranking globally. In normal cases, a reputable university must have high ranking globally.
If you are planning to pursue MBA in Kuwait ,here are the best universities to join.
American University of the Middle East (AUM)
American University of the Middle East tops the list of best MBA schools in Kuwait.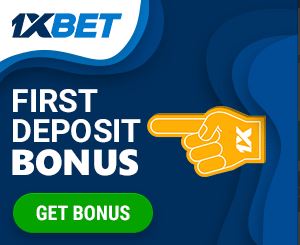 The faculty and administration of the AUM Master of Business Administration program look for students who have the ability to succeed both academically and professionally. The program has a total enrollment count of around 100 students as of Spring 2016/2017.
Because students themselves play a critical part in their own learning experience and that of their classmates and teammates, AUM MBA admissions committee seeks to admit candidates who can contribute to the learning environment. Thus, applicants are selected on the basis of a holistic evaluation of their potential for academic and professional accomplishments.
Admission Requirements and Documents
Applicant must meet all the requirements to be accepted, as follows:
Official Bachelor Degree Certificate and Transcripts
The applicant must hold an official bachelor's degree and transcript recognized by Kuwait Ministry of Higher Education with a minimum GPA of 3.00 or equivalent.
English Language Requirement
Applicant must demonstrate English Language Proficiency through one of the following:
The AUM English Language Assessment Test:
A minimum score of level 3
Applicants who are unable to achieve level 3 may repeat the test once
Official International TOEFL (Test of English as a Foreign Language):
A minimum score of 550 for paper- based test (TOEFL-IBT 79 – 80, TOEFL- CBT 213)
Applicants must provide the original copy of the TOFEL and Scores should not be more than two years old
Official Academic IELTS (International English Language Testing System):
    A minimum score of 6.0 in the IELTS test
Applicants must provide the original copy of the IELTS and scores should not be more than two years old
A graduate from the American University of the Middle East (AUM)
Work Experience
Applicant should be employed
Resume (C.V.)
Applicant must submit a professional resume with the relevant work experience, responsibilities, education, professional certification (if any), and extracurricular activities (if any).
Maastricht School of Management
The second university to join for MBA program is Maastricht School of Management. This University has a good international reputation due to its quality of education. Any course obtained from the university is well received by employers in Kuwait and outside the country.
Admission requirements to pursue the course include:
1.Completed application form.
2.Certified copies of Bachelor's degree(s) with certified English translation. (Please bring along the original copies for verification).
3.Certified copies of Academic transcripts with certified English translation. (Please bring along the original copies for verification).
4.Personal CV in English.
5.Three recommendation letters. (These can be from a work place or from an academic body). All letters should be on a letterhead and duly signed.
6.Evidence of work experience. Candidates must provide letters of confirmation from current and previous employers. The letter must show job title(s) and dates of employment. If you have worked in more than one place, please bring a letter from each one. Candidates should have at least three years of appropriate work experience. (In the case of candidates who have worked whilst studying, their applications will be dealt with on a case-by-case basis).
7.English Language equivalent to either TOEFL IBT score of 88 or IELTS (Academic) score of 6.5. If an applicant has completed their undergraduate degree in English, they will be exempted from this condition.
8.After an applicant has been admitted, he/she will be required to either demonstrate a GMAT of 600 or take the four online levelling courses (Economics, Finances, Statistics and Accounting). These courses must be completed with a satisfactorily level prior to the start of their first course.
9.Motivation letter. The letter should have the candidate's name, application number and signature at the end. It should also answer the following two questions with around 300 words each:
Why did you choose to study for a Master degree and, more specifically, to study at MSM?
What do you expect to gain from studying at MSM and how will this contribute to your professional or personal development?
10.KD 35 application fee. If the candidate has already applied to the MBA less than one year ago, a new application fee will not be required.
11.Copy of passport.
12.Three passport-size photographs.
13.Copy of Civil ID.
Gulf University
Gulf University is another institution I can recommend for MBA training. Admission requirements for the program are:
Admission Requirements
Bachelor's degree – or equivalent – in any discipline from locally             accredited or internationally recognized university.
Minimum GPA of 2.67.
Minimum TOEFL score of 550 (computer 213. internet 80) or IELTS score of 6 (the submitted score must have been obtained during the past two years).
Two letters of recommendation.
Statement of purpose.
Official transcript(s)  and equivalency (if applicable).
Updated copies of the Civil ID and Passport (and valid residency if applicable).
2 personal photographs (white background).
Updated CV.
GMAT result, exit requirement for graduation (valid for five years).
Interview (by invitation only).
Any other supporting documentation.
Conditional Admission
Conditional admissions will be granted to a candidate who has a four-year bachelor degree from an accredited university with a miimum GPA of 2.50 an English Language requirement as indicated above, and has a minimum of 2 years of work experience in the job market.
Application Deadlines
Students may begin the MBA program in the Fall, Spring or Summer semester. Applications for admission to the MBA Program should be submitted to the MBA Office no later than one week before the first day of enrollment period. Applications will be considered on a first come, first serve basis.
If you are interested to know the cost of the program, here is the fees structure:
Tuition Fees
| | |
| --- | --- |
| Fee Type | Cost/ KD |
| Computer Service | 50 per regular semesters and 25 for summer semester |
| | |
| Students Activities |  20 per regular semesters and 10 for summer semester |
| | |
| Application form fees |  MBA 20  and Pre-MBA 30 |
| | |
| Admission Fees | MBA 20  and Pre-MBA 10 |
| | |
| Pre-MBA Course Fees (not part of regular MBA course) | 600  per subject |
| | |
| Each MBA subject is three credits | Each credit costs 240 (720 per subject) |
| | |
| Locker Fee | 5  (for the entire course period) voluntary |
| | |
| Grade Appeal Fee | 3 (voluntary) |
| | |
| Transcript Fee | 5  (voluntary) |
| | |
| Scientific Courses | 20 (voluntary) |
Note: Except the Tuition Fees, Application Form Fees and Admission Fees, all other fees are the same for MBA and undergraduates.
Dropping Courses or Withdrawal from University
Students wishing to drop a course(s) or withdraw from the University should formally inform the Registration and Admission Department in writing and follow approved procedures.
Similarly, Failure to attend class does not mean a student has dropped a course unless the official documentation has been processed. Drop fees will be charged based on the following:
| | |
| --- | --- |
| Period | Deduction % |
| First Week | 0% |
| Second Week | 50% |
| Third Week | 75% |
| Fourth Week | 100% |
Cancellation Fees
Students who have enrolled and paid their fees but don't wish to attend the university may cancel their registration any time before the first day of the semester. Cancellation Forms may be obtained at the Admission and Registration Department. Students will be charged KD 100 as Cancellation Fees.
You can decide to pursue your courses online or operate from the school as a full time student.