More than 5 blogs in Kenya make over Ksh1 million every month. To earn this amount of money, a blog must generate more than 5 million page views per month and also be able to monetize from direct banner sponsorship, AdSense and affiliate marketing. More than 95% of bloggers in Kenya earn less than 200,000 per month.
Here is a complete list of blogs generating an income of more than Ksh1 million monthly in Kenya.
Nation is owned by Nation Media Group, it's the most visited blog in Kenya. The website's monthly page views are in the neighbourhood of 35 million. The income of Nation comes from sponsored content, sponsored banners and AdSense. In total Nation earns Ksh 13 million every month.
The second most visited website in Kenya is Standard Digital which receives an average of 31 million page views in a month. Standard Digital is owned by Standard Media Group and it generates over Ksh 12 million in revenues every month.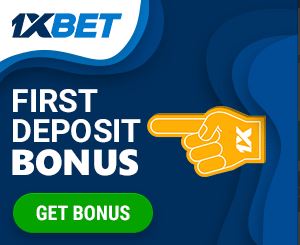 After paying workers and other miscellaneous expenses, the blog's net monthly income is estimated at Ksh 4 million.
Tuko is owned by Genesis Group,a company that owns several other blogs in Africa. Legit is also owned by the company, it's the most popular blog in Nigeria.
Tuko generates most of its income from AdSense, direct banners and sponsored content. In a month, the average income of the blog is Ksh5 million.
Ghafla is owned by Samuel Majani and it's one of the oldest blogs in Kenya. The owner makes an average of Ksh1.2 million every month.
Initially, Ghafla was generating most of its income from AdSense but the platform banned the blog for violating its policies. However, ScanAD and MGID came to its aid. ScanAd alone pays Majani Ksh800,000 every month.
Ghafla gets 12 million monthly page views
Kenyans is one of the most trending blogs in Kenya. Its monthly age views exceeds 15 million. Kenyans earn through AdSense, sponsored content and direct benners.In a month, the blog pulls in Ksh 1.8 million.However,it's earnings are not constant due to oscillation in traffic numbers.
Citizen TV is owned by royal Media Services. The blog gets 25 million page views every month. Most of its income comes from AdSense and sponsored content. In a month, the blog generates Ksh3 million.
Radio Africa owns The Star, Mpasho and kiss TV blogs. The Star is the most popular blog among the three and it earns at least Ksh 2 million per month.
BrighterMonday is one of the most popular job portals in Kenya.It makes most of its money from AdSense and paid job adverts from companies. The blog charges Ksh 3,500 to advertise a single job vacancy. BerighterMonday earns approximately Ksh 3 million per month.
Venas News uses a different model to generate revenue. The blog receives approximately 1 million visitors per month. Its monthly income is approximately Ksh1.2 million. Most of its revenue comes from affiliate marketing.