Ezoic is increasingly becoming popular among bloggers. Those who are aiming to monetize from the platform ought to know the requirements before applying for approval. By all standards, Ezoic is better than AdSense, which is why majority of bloggers prefer it over any other platform.
Here are the minimum approval requirements to Ezoic
Before applying for approval, make sure your website meets the following conditions:
At least 10,000 sessions per month
Your website must show evidence of getting at least 10,000 sessions per month. During application process, you'll be required to show evidence from Google analytics whether this condition is met. If your site has not achieved this minimum threshold, continue creating more content before seeking approval.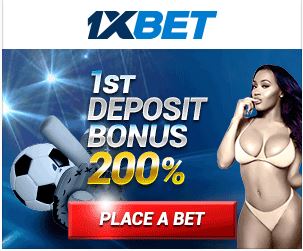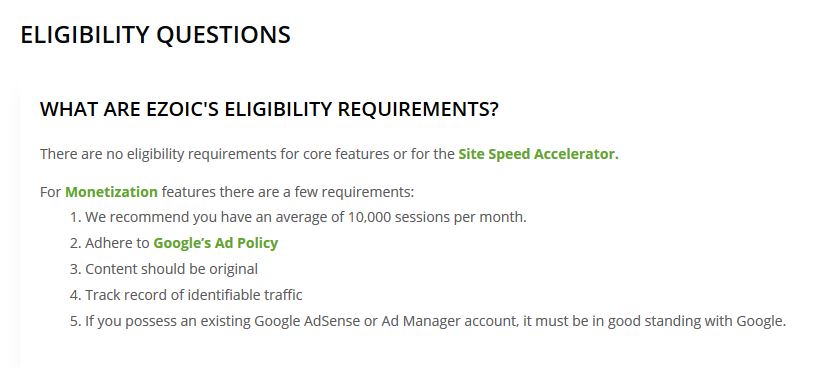 Your site must be at least 3 months' old
Never apply if your site is not more than three months old. When Ezoic seeks to know your blog's total sessions, they might demand for analytics for three months, which means that your site must be more than 3 months old.
It's always hard to prove that the sessions are 10,000 when your site is barely one month old. Ezoic would like to see consistent traffic.
Ezoic works with the following websites: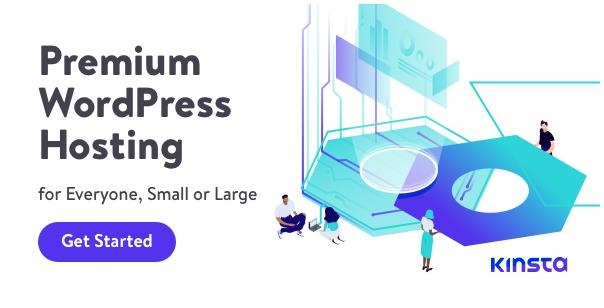 Home & garden, automotive, sports, hobbies, travel, food & drink, health, science, nature, business, humor, literature, games, entertainment, technology, lifestyle, culture, history, geography, education, family, and more. If your website is among the listed niches, apply anytime it starts getting over 10,000 sessions.
Your Content should be original
Just like AdSense, Ezoic only accepts websites with original content. Before accepting your application, they go through your content to determine the level of plagiarism. If more than 50% of your content is copied from other sites, your site is rejected.
I would only advise you to choose unique niches like Agriculture, Business or Environment. If you create content that's focuses on those three niches, your application will automatically be approved.
Track record of identifiable traffic
The 10,000 sessions aren't enough; you should prove that the traffic is genuine. Ezoic recognizes organic traffic more than social traffic. Track record means that the Google Analytic graph should show consistent traffic for at least 3 months.
Ezoic does not approve fake traffic. You can't sponsor your articles on social media and present the analytics to the company and expect your site to get approved.
If your site gets 10,000 sessions this month, 200,000 sessions next month, 3,000 sessions the following month and 1,000 sessions the fourth month, don't make a mistake to provide these analytics to Ezoic, your site won't get approved— the traffic should be consistent.
Your site should not be banned by AdSense
If your site had been banned by AdSense before, don't dare to apply for Ezoic—it won't approve it. Those sites which are already monetizing from AdSense are highly encouraged to apply for Ezoic because they will readily be approved.
If you had applied for AdSense before and got rejected, it doesn't mean that Ezoic will reject your site, there are high chances it will approve it as long as it meets the minimum threshold for approval.
Your website should be responsive
Make sure the theme you are using can accommodate mobile, tablet and desktop adverts. It's important to buy a Premium WordPress theme from companies like Themforest.We have responsive themes like Newspaper, Newsmag, Admania and Authentic. To acquire a responsive theme,click on this link
When your site has a responsive theme, it's easier to be accepted by any monetization company. The theme will also provide several spaces where adverts will be shown.
Your website should not have this content
–Automatically content
–Gambling content
–Adult content
–Alcohol or drug abuse content
–Content that promote terrorism
—Content offering counterfeit goods
–Copyrighted materials
–Aggressive or threatening content
Your articles should be of high quality
Make sure that all your articles contain at least 500 words, they should also be of highest quality. It's important also to read your own content and determine whether it will impress your readers or not.
Once you meet the above requirements, apply for Ezoic, it will approve your site within 48 hours.
The amount of money you'll earn from Ezoic
The income is determined by the geographical location of your audience and the niche of your blog. Those receiving traffic from USA register a CPC of $0.20 to $3. The best paying niches are web hosting, mortgage, finance, insurance, real estate, education and health. If your site specializes in one of these niches and receives traffic from USA, it will earn at least $0.50 per click.
Ezoic pays more than AdSense because the company pushes highly targeted adverts to a website. It's also better to join Ezoic over AdSense because your account will not be banned as easily as the way AdSense does.
With traffic of 1 million per month, you'll earn more than $2,500 from Ezoic.
If you are yet to create a blog or your other blog was banned by AdSense, you can create another blog and within 3 months you get accepted by Ezoic.Visit Bluehost today and register a domain name and pay $3.95 per month for hosting,click here to visit the hosting company
Since organic traffic is important for approval, you can use SEO tools like SEMrush to learn about long-tail keywords. Each time you want to create a post, refer to SEMrush to get the best long-tail title for that post. The tool is provided for free to all new clients. To subscribe,click on this link
How Ezoic will be paying you
Payments are conducted between the 27th and 31st of each month. The minimum account revenue threshold for payout is $20 USD (meaning an account must have generated a balance of at least $20).
The company pays through the following:
Direct bank transfer (Payoneer)
PayPal
Check
If your site gets over 1 million visitors, it's better to choose Direct Bank Transfer because PayPal has a limit of $10,000 per month.
For those with new blogs, don't hesitate to apply for Ezoic—it's an excellent company.