HP laptop is so far the best laptop to own in Kenya. As a student, it's obvious you don't have enough cash to purchase an expensive laptop, hence the need for a cheap laptop.We have singled out one of the best low cost HP laptop that will suit your needs.
The HP laptop is refurbished but in perfect condition. It bears the following features:
Intel Atom N455(1.66 GHz)
Screen Size: 10.2″ Widescreen WSVGA LED backlight
160GB HDD & 2GB RAM
3 x USB 2.0
LAN: 10/100/1000Mbps + WLAN: 802.11a/b/g/n Wireless LAN
Bluetooth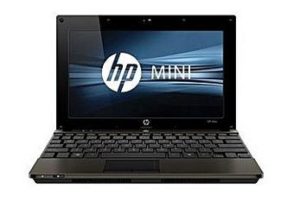 This is a perfect Laptop for you as a student.It will help you download and watch movies, save your documents, surf the net stream movies,do your assignments and anything a laptop can do. To get it,you need to visit Jumia website through this link
Once again,HP Laptops are among the best brands in Kenya.Buying yhis particular laptop will be the best choice in your life.