Singapore is one of the few countries that reward professionals. Some of the highest paying careers and jobs in Singapore are found in the banking and finance sector,health,IT and real estate sectors.
Based on what companies pay employees based on skills and academic qualifications, below are the highest paying careers in Singapore
Medicine/Doctors
Health sector is highly rewarding in Singapore. Latest statistics reveal that a medical doctor earns a monthly salary of S$ 10,000.Fresh graduate doctors, however, earn slightly less than S$8,000 per month.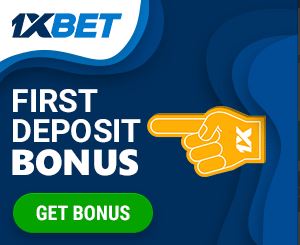 System Analysts/Software Engineers
System Analysts and Software engineers who work for popular IT companies in Singapore pocket S$ 9,000-S$15,000 per month.
The salary for software developers is projected to cross S$20,000 per month in 2 years time while that of system analysts is expected to stand at S$ 12,000.
For you to attract more than S$10,000 as a software developer, you must be highly talented
Accounting
Senior accountants,finance managers and chief finance officers are a happy lot in Singapore.Based on data in our possession, chief finance officer earns average salary of S$ 15,000 per month while accountants earn average salary of  S$ 7,000-S$ 10,000.
Senor and chief accountants pocket between S$8,000-S$15,000 per month.
Digital marketers
Digital marketing is a lucrative career in Singapore. If you are good in social media marketing, this job will come with hefty perks.
Survey shows that the average salary of a digital marketer is S$ 7,500 per month. But this salary comes after you accumulate at least 3 years of progressive professional experience.
Property manager
Property manager works in real estate sector. This individual is tasked with managing real estate property as well as overseeing construction of various structures.
The average salary of a property manager in Singapore is S$ 6,500 per month.
Actuary
Actuary is an individual who works for insurance companies,banks,actuarial firms and auditing companies. The work of an actuary is to develop models that minimize risks and also pension models.
A qualified actuary, someone who has pursued actuarial professional courses to completion, earns S$ 8,000-S$15,000
Financial Analysts
Financial Analysts specifically with Chartered Financial Analyst qualification earn S$ 10,000-S$15,000 per month.
Those working for banks and stock market earn more than those based at manufacturing sector.
The salary of financial analysts is expected to rise by 2 % in two years time.
Electrical engineer
Experienced electrical engineers earn S$ 6,000-S$ 9,000 per month: the more experience you possess the better
Pilot
A captain earns a monthly salary of S$ 7,000-S$12,000 per month while a fresh qualified pilot earns S$ 5,000 per month.