When you start earning $1,000 daily from blogging, that's the moment you realize that your journey has been successful. To earn this amount of money is not an easy thing, you have to strategize well. We are going to show you several tricks to employ in order to earn over $1,000 daily as a blogger.
Pick the most profitable niche
The first step before you do anything is to pick the most profitable niche. I know most bloggers monetize from AdSense, those are the ones I am targeting here. The most profitable niches for AdSense are:
Web hosting
Mortgage
Loans
Real Estate
Banking
Sports
Gadgets
Software
Health
Wealth & Personal Finance
Any of those niches will attract adverts with over $0.2 CPC.It's easier to make more money from the aforementioned niches than a niche like entertainment.
Target 500,000 page views per day
It's easy to get 500,000 page views per day. First, ensure that your blog has 20,000 articles with well targeted ling tail keywords. If each of the articles generates 20 views per day, it means that in a single day, you'll get 400,000 page views from archived articles.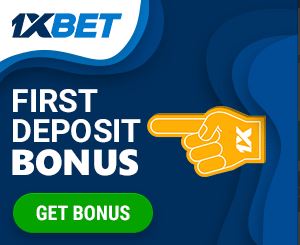 In addition, create at least 10 articles per day that generate 10,000 page views each. The total amount of traffic will be 500,000.
To achieve this target, you should ensure that all your articles rank on page one of Google. Your Facebook page should also have more than 100,000 organic followers.
To write high quality articles that are SEO friendly, you can use a tool like SEMrush,click here to sign up for free
Now that you make money from AdSense, here is how you will earn:
AdSense pays in terms of cost per click. Since you are in a high paying niche, the average CPC will be $0.20.for every 1,000 page views, there will be 10 clicks, meaning that you'll make $2 from 1,000 page views. For 10,000 page views, you'll make $20.For 100,000 page views, you'll make $200 and for 500,000 page views, your blog will generate $1,000 per day.
To get 20,000 articles is not easy, you have to employ about 10 people to work for you where each of them writes an average of 5 articles. You will take approximately 5 years to achieve this target.
Diversify your sources of income
You should also not rely on AdSense alone to monetize. When a blog receives over 500,000 page views per day,it means there are several companies approaching the owner for advertisement. With such huge traffic, you will charge at least $300 per sponsored article and over 3,000 per month for banner placement. If you combine the income from those two segments with AdSense, the total income per day will exceed $1,000.
Where to host such a viral website
It's not any other hosting company that will host such a viral blog,you have to know which company has the best servers.Kinsta is the known hosting company for hosting viral blogs.One of my blogs receives over 15 million monthly visitors and Kinsta has never disappointed. To know about Kinsta hosting plans and prices,click on this link