When the CPC (Cost Per Click) for AdSense is low in your blog, it means that there is something you are doing wrong—you need to increase it to reasonable levels. Normally, bloggers with low quality sites get CPC of as low as $0. 001–this one is not enough to keep you going.
Assuming that your CPC is $0.001, if your blog gets 10,000 per day, you'll generate less than $10 which is low comparing to the amount of money other bloggers make from AdSense with the same amount of traffic. One thousand visitors per day should generate at least $30 if your content is of high quality.
CPC of $0.001 to $0.02 is poor; if your blog's CPC is not more than $0.03, you should do something to raise it.
The correct CPC should be above $0.5. With a traffic of 10,000 per day, you'll earn over $50.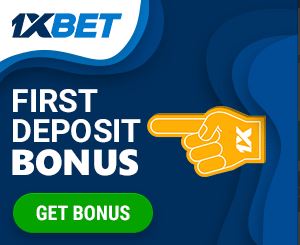 For every 1,000 visitors,10 will click on the adverts, generating $5. For 10,000 visitors, the total amount of money to be generated is $50.
In order to raise the CPC to more than $.0.5, here is what to do:
Search for high paying keywords
SEO tools like SEMrush will help to search for high paying keywords in each industry. Before creating content, first learn whether the keywords used in that particular article are profitable or not. The SEO tool has a free package for new members,you can follow this link to register for free
Make sure that the content you create has enough long-tail keywords so that Google can be able to send the most relevant adverts.
Increase organic traffic by using long-tail keywords that rank
Nowadays most experienced bloggers have mastered the art of long-tail keywords. These keywords will give a hint to AdSense on which adverts to push to the site. If your articles rank on page one of Google, your site's organic traffic will certainly improve. To learn about long-tail keywords, use LongTail Pro tool which you will start using for free,click here to register for the tool
The more your articles appear on Page one, the more organic traffic your site receives. It's been proved that organic traffic is more profitable than social media traffic.
Create articles with more text than images
One mistake bloggers make especially those in the entertainment industry is that they create short articles which have several images. Without enough keywords in your content, you will only receive general adverts with low CPC.
I suggest that you increase the words for your content to at least 500 per post. However, a perfect blog post should contain more than 1,500 words.
Train yourself to write long articles with high paying keywords, you will be surprised how your CPC improves over time.
Focus on traffic from high paying countries like USA.
If most of your traffic comes from Africa and India, you will experience low CPC.Majority of African countries don't put more emphasis on online advertising—they don't have money.
You should target visitors from these countries:
UAE
USA
UK
Canada
Australia
Japan
China
France
Thailand
Netherlands
Austria
Singapore
If more than 75% of your traffic comes from those countries, be sure of attracting CPC of more than $0.5
Target most profitable niches
The low CPC may be as a result of low paying niches like entertainment, politics and news. Change your content to focus more on high paying niches like:
Web hosting
Banking
Mortgage
Health
Gadgets
Pets
Mortgage
Real Estate
Education
Avoid Adult content
Adult content may affect the quality of your site, hence discouraging AdSense from sending the highly targeted adverts.
You should also avoid violating AdSense policies so as to gain more authority.
Positioning of the AdSense banners
Your banners should be placed inside posts or at the header. Those are two places where the ads are visible almost 100%. When the adverts are not visible to the audience, it means there is poor user experience, which discourages AdSense from sending the high paying adverts.
Don't mix AdSense with adverts from other companies
If you want peace with AdSense, remove all other adverts from your site and only remain with AdSense, you'll see your CPC rise steadily.
The type of the theme you use may also affect the CPC foe your site. Avoid using free themes. For premium themes,go for Admania or Newspaper because they have enough space for adverts.These themes are obtained from Themeforest for less than $60.To get them,click on this link