To make over $1000 per month blogging isn't a hard nut to crack especially for newbies, but you need to learn a few tactics on how to raise your meagre income to more than the minimum target of $1000.I believe I am in the pole position to advise anyone intending to generate reasonable income from their blogs.
With a new blog, you can either generate income from AdSense or affiliate marketing. Though there are many AdSense alternatives, their income won't match AdSense.
I started blogging in 2013 and by 2015 I was earning a steady income of above $1500 each month. But the first 6 months were tough, I almost quit blogging because the income so demotivating. I remember trying unsuccessfully to get approval from AdSense for 3 months but eventually got approved after the fourth month. It took another 6 months to withdraw my first income from the platform. AdSense paid me $183 through Wire Transfer—I was overwhelmed with joy. But the income grew exponentially to over $1,500 in one year. There are hundreds of things I did to drive it past $1000 mark.
No single article I posted without checking whether the keywords were popular among individuals searching for information online. This was meant to increase organic traffic. I used tools like LongTail Pro to search for the keywords,follow this link to sign up for free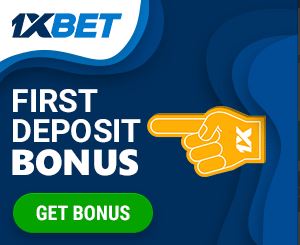 I made sure the articles were long, detailed and useful to my readers. Within no time, they started ranking on page one of Google.
The increase in organic traffic saw my income from AdSense rise exponentially. There was a time even one click generated over $1.
Create more than 5 articles per day
A blog will never grow without enough useful content. When you own a new website, set a target of more than 5 new articles per day. You will reduce the speed of posting when the number of articles clock 10,000.
When the articles reach 1000, the income will definitely be above $200 per month. With 10,000 articles, you'll be assured of earning way above $1,000.
Share content on social media
Social media will play a big role towards the growth of your blog. There are individuals who may not directly access your content through Google but will be comfortable to click whenever posts are shared on social media. Everytime you post something on the website, share the same on social media.
Your daily traffic should be above 7,000 for you to be assured of earning above $1,000 per month.
Never run a blog with content focusing on low paying niches. You may get traffic which is not yielding your desired income. Some of the highest paying niches include, health, making money online, web hosting, pets, mortgage, real estate, education and banking. They may not have so much traffic but they will generate decent income for you.
Such niches attract adverts paying over $0.50 per click. You need only 3,000 daily visitors to earn $40, which translates to $1,200 per month.
Incorporate affiliate marketing
Don't rely on AdSense alone, search for good affiliate marketing programs, register and start promoting them. The commissions you'll earn from those programs will greatly boost your income.
If you look at my website, you'll notice that AdSense banners are not available. Well, I removed them in 2017 when affiliate income surpassed AdSense. That time I used to get several warnings from AdSense and decided one morning to do away with AdSense.
My income from AdSense is well over $10,000 each month.
Below is what I have earned this month from one of the programs:

A lot of work is required in blogging especially if the target is to earn $1000 consistently. You know, there is a lot of competition in blogging, thousands of other bloggers are posting content similar to yours. Certainly, their content may rank well above yours in Google. You need to optimize your site for SEO, post daily and ensure that the content is original and useful. Never copy what other bloggers are posting, come up with your own ideas.
It takes more than 6 months of hard work to start earning over $1000.Precisely, two years is the ideal time to wait for you to start generating $1000 monthly.