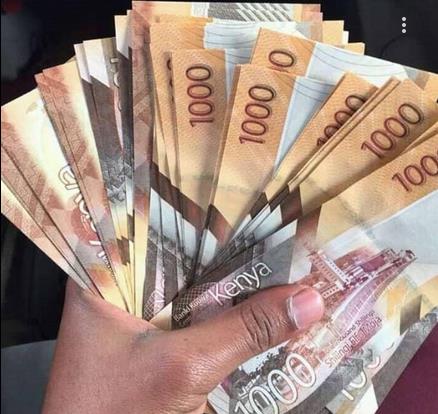 If you aren't making money while you sleep, you aren't arrived. In Kenya, less than 10% of the population make money while sleeping. These are people who have planned for their future and in case anything bad happens to them and they lose their full time jobs, their life will not be affected as much.
As you continue to do your full time job, look at ways in which you can earn extra cash such that in case your job ends, you'll find something to fall to.
To make money while sleeping, here is what to do:
Blogging is one of the best ways to earn income while sleeping. For as low as Ksh 5, 000, you'll launch your own blog and make money online.Bluehost offers free domain registrations services, they charge Ksh 5,000 per year for hosting. This is the best company to host your website with.To get a free domain and cheap hosting,click here to visit Bluehost website
Bloggers earn through AdSense, affiliate marketing, direct marketing, AdSense alternatives like MGID and Sponsored posts. To register for MGID and start making money today,follow this link
As a blogger, you'll take up to 6 months to start earning money after creating a new blog but afterwards, your income will rise significantly. People like Alai earn over Ksh500,000 every month by just blogging.
In blogging, once you post enough articles, you'll be earning even when asleep.
Rental houses will generate regular income for you. The hardest part is to buy land in a strategic place and get capital to build houses on the plot. With just Ksh 1 million, you'll build 5 bedsitters in a town like Nakuru.Those houses will generate over Ksh 30,000 every month.
When you have such houses, you don't have to work—you'll be earning money while you sleep.
Another clever way to invest money in Kenya is through Unit Trusts. Insurance companies, banks and stock brokers provide opportunities for Kenyans to invest through Unit Trust or money market. The principal amount is not subjected to any risk but it generates interest on daily basis.
The interest rates range between 12% and 24% per year. The money you earn is deposited into your MPESA account or bank account. You can save as little as Ksh 1,000 per month or any other time you have extra money to save.
Buy shares from profit making institutions
Profit making companies like EABL and Safaricom provide you with a chance to earn money daily by investing in their shares. Your only work is to invest and wait for dividends to be paid annually.
Save in Fixed Deposit account
Fixed Deposit accounts are products offered by banks. A customer can decide to save and withdraw money after 3 months, 6 months, one year, 2 years etc. The money you deposit into your account earn interest. The more money you save, the more you earn in interest.
The likes of Eve Mungai are earning up to Ksh 1.5 million every month. There are hundreds of Kenyan YouTubers who pocket over Ksh 200,000 every month. To create a YouTube channel is free but what is needed is to create videos regularly.
Once your channel has enough videos, you'll only go to your bank every month and withdraw money credited by AdSense through the earnings from the videos.
To start earning from AdSense, your videos must have over 4,000 hours of watch time, your channel must be at least 12 months old and you should have at least 1,000 subscribers. The videos should also be original and of high quality.
Lend money to your peers and small businesses (Earn interest)
Your friends and family members may fall short of money and decide to borrow from you. You can lend them and charge interest of as low as 2% .But you have to lend to people you trust.
Affiliate marketing is another source of recurring income which you'll earn while sleeping. With affiliate marketing, you earn money after selling products, the money is in terms of commission.
Affiliate marketing is more profitable than AdSense if it's done right. There are companies which pay recurring income, which is money paid weekly, monthly or regularly as long as those using the products do not quit. Some of the best affiliate marketing companies in Kenya include: 22Bet, 1XBET, Betway, Jumia and Kilimall.
I have marketed all these products and they bring good amount of money.22Bet alone can bring more than Ksh300,000 every month.
Affiliate marketing is done through blogging. Post articles with keywords related to the product you are marketing and insert affiliate links within the posts. Those purchasing the product will determine how much you earn based on their spending habit. A good number of companies pay 25%-40% of the money clients spend.
Investing in bonds is another way a Kenyan will earn money while sleeping. The money does not come instant, you have to wait for more than 5 years. But the good thing is that your money is somewhere generating interest. When the bonds mature, you'll earn good interest.
Create a subscription site (people pay to become members and get services)
Create a website where people pay to become members. A dating site will work magic for you. Those who want to get partners through the site will pay something like Ksh 1000 per year. After joining, they'll get other members, interact, meet and do other things afterwards.
Buy products which appreciate, like land.
You can also buy land in various towns, keep it and sell later when it appreciates. By owning land it means you are earning money while asleep. Today 50 by 100 piece of land will cost Ksh 500, 000, after two years, you'll sell the same for Ksh 2 million, earning a cool Ksh 1.5 million.
Another way of earning money while asleep is through saving in Mshwari.Those borrowing will generate money for you because Safaricom will use your money to lend to customers—you'll share interest with Safaricom.