There are over 20 proven ways of making money online in Kenya.2020 is the best year to start earning passive income especially when you are jobless. Students are particularly the best people to start online business because they have enough time to make mistakes and come out of them. Employees with meagre pay are also welcome to the online community.
In Kenya, a number of people earn in excess of Ksh100,000 every month from various money generating tasks. In order to join them, you have to learn first how to maneuver your ways until you start generating money. Here(online) there are unlimited opportunities but only for the most passionate ones.
There are more than 2,000 active bloggers in Kenya who are venturing into blogging as a full time job. Blogging is the best online source of income. To become a blogger, you need a domain name, hosting space and a website. Kenya Website Experts is the best hosting company in Kenya where you can buy a domain and hosting space, they will also design a website for you. To get those services,click on this link and visit Kenya Website Experts website.The will also design a professional website for you.
You will need a capital of Ksh 10,000 to Ksh30,000 to start blogging.
Once the blog is ready, the next step is to know how to start making money. The easiest way to make money is through Google AdSense or MGID.AdSense tends to be stricter than MGID.I will advise you to register with MGID first but after generating more than 50 articles.
As a blogger, you also require a premium WordPress theme. Majority of Kenyan bloggers purchase premium themes from ThemeForest.To get a professional theme,visit ThemeForest via this link
When you own a popular blog like Tuko News, you can make up to Ksh10 million per month. Bloggers earn through affiliate marketing, AdSense, sponsored content banner advertisements and selling of products and services.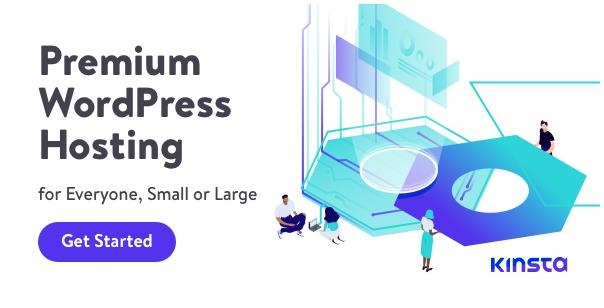 You can also earn money through affiliate marketing. Affiliate marketing companies pay marketers through commissions earned from successful sales. The leading affiliate companies include, Jumia,22BET and Betway.With affiliate marketing, you don't have to own a blog, marketing can be done through social media.
Jumia affiliate ,click here to sign up
22Bet affiliate,click here to sign up
Betway affiliate,click here to sign up
Jumia affiliate commission is in the range of 2% and 13 %.22Bet on the other hand pays 25% to 45% of the money players lose while Betway's lowest commission is 25% of player losses.
Selling products on social media
You can also sell products like shoes, clothes and electronics on social media. This one is a common way people earn online and currently, over 50,000 Kenyans are directly benefitting through social media by marketing their products in the platform. What you need is an active Facebook and Instagram pages with sizeable number of followers for you to make sales. If you are just starting, Facebook allows you to sponsor your posts to attract more followers.
Become social media influencer
Social media influencers are rich people here in Kenya. The likes of Robert Alai, Jaymo Ule Musee, Caroline Mutoko and Njugush earn more than Ksh500,000 every month from sponsored content on social media. The hardest task is to gain religious followers in excess of 500,000. Once your page becomes popular, you'll start seeing companies approaching you.
Some influencers charge in excess of Ksh 1 million per month to advertise products for companies.
If you are a comedian, Chef or someone who can create useful videos, YouTube gives you a platform to showcase your skills and talent for income. To sign up for YouTube is free.Upload as many videos as possible, then register with AdSense and link it to YouTube. The more you get subscribers the better. If you get more than 100,000 subscribers, your monthly revenue will exceed 100,000.Before you get approved by AdSense,make sure your YouTube channel has over 4,000 hours of watch time,at least 12 months old and has 1000 subscribers.You'll be earning Ksh100 for every 1,000 views.
Start an e-commerce company like Jumia
You can also register an e-commerce company like Jumia which will enable you to sell products online. The website can also be a platform where other traders display their products and pay you.It will cost you between Ksh20,000 and Ksh100,000 to start an e-commerce company. If you need a professional website and hosting space for an e-commerce site,click on this link to contact Kenya Website Experts
Write professional CVs and cover letter
Another source of making money online in Kenya is through writing professional cover letters and CV. Create a blog and a Facebook page where you will be marketing your skills. You should also create a LinkedIn profile to interact with job seekers.
HostPinnacle can create a professional website which you will use to advertise jobs and display your skills.Click on this link to visit HostPinnacle
You will charge one CV at least Ksh 1,000 and more than Ksh500 to design a cover letter. You only need 20 clients in a month to earn over Ksh20,000.
There are numerous academic writing companies which recruit Kenyans, one of them is upworks. Such companies have employed more than 10,000 Kenyans who earn in excess of Ksh100,000 each. Academic writing companies pay at least Ksh250 for each page completed. Assuming that you complete 10 pages each day, that means that you will be earning more than Ksh2,500 daily.
You can also do online marketing. Like marketing plots and land. Companies like BuyrentKenya started with a simple website, they are now earning more than Ksh15 million every month.
Create a job portal
Job portals like BrighterMonday,Jobweb and Fuzu generate handsome revenues per month.A source at BrighterMonday intimated to us that the site earns more than Ksh15 million per month.
A job portal will connect recruiters and job seekers. It will also post jobs which are paid for by recruiters. HostPinnacle can design for you a job portal at a cost of Ksh 10,000.To contact them,click on this link
Provide Reseller web hosting services
Reseller web hosting does not require a license. You only need a website where you display your services. Kenya Website Experts offers reseller plans where you purchase hosting space and distribute to your clients. You can follow this link to contact Kenya Website Experts for reseller hosting services.
Being a DJ is one of the best ways to earn money online in Kenya. You can open a YouTube channel where you upload your videos and earn money via AdSense or showcase your skills on Facebook and get paid through MPESA.There are also many people who will come for training and pay for the same.
Develop a Mobile Loan Lending App
The likes of Tala, Banch and Mshwari earn decent money online even without meeting clients physically. Still there are available opportunities for new companies. If you have some Ksh 200,000, look for App development company to develop a lending App which Kenyans will use to apply for a loan. Profits will come from the interest charged on the loan.
Register a recruitment agency to link Kenyans with Middle East employers
Another online job you can do is to link Middle East employers with Kenyans who wish to work in those countries. Clients will be paying Ksh20,000 to Ksh120,000 to get the available opportunities in Dubai, Qatar, Saudi Arabia, Kuwait etc.
What you need is a website where people register before they come to your office. You will then link them to employers in Middle East after they have paid.
Manage social media pages for popular personalities like politicians
Create a marketing firm which operate social media pages for popular personalities like politicians and business people. There are hundreds of Kenyans who don't have time to post on their pages, that will be your work.
If you popularize your company well,you'll start getting jobs from those famous people.Some of them, like Alfred Mutua pay up to Ksh500,000 per month.
A number of firms buy unique photos online. You might find someone who need photos for Fort Jesus or National Archives, if you have them, you can sell for up to Ksh 100,000 each. Alamy is one of the companies buying photos online.
Take as many photos as possible and archive them, then start looking for buyers online. I am sure within a short time, you'll find companies buying the photos.
In Kenya, Uber, Taxify,Safiri and Wasili are some of the taxi companies which have replaced the traditional taxis and now almost everyone is into taxi Apps.Managing business through such apps is so easy because technology is involved. You need a car of Ksh 300,000 which you will register with Uber and start earning money every month. Uber pays Ksh60,000 for every taxi on monthly basis.
Develop and sell websites
If you are a blogger, you should develop websites and sell to fellow bloggers. We understand that it's very hard to come up with a website and popularize it within a short time, which is why most bloggers prefer already established websites. A new website will cost Ksh5,000 to develop but within a year, you'll sell it for Ksh200,000 and above.
If you understand how to analyze football matches, start a blog where you post free tips as well as provide premium predictions. Websites like Venas News, Victor Predict are earning over Ksh1 million monthly by selling football predictions. To register such a website,click on this link
Participate in Paid Online Surveys
There are many online surveys in Kenya which you can join and start making money for answering simple questions. You don't pay any money to join those companies. Here is the list of survey companies to register with:
iPoll
PaidViewPoint
Triaba Kenya
Ipsos i-Say
Palm Research Kenya
Mobrog
The first step is to register, then wait for them to send you questions to answer. After completing the surveys, you will be paid through MPESA or PayPal.
Preach online and get paid
Nowadays it's not a must to own a physical church and get paid, you can preach online and earn money from your followers—you only need to convince them that you are the best.
Another way of making money online is by buying and selling of Bitcoins. This is a new business in town which has made several people overnight millionaires. If you have a capital of Ksh50,000 and above, you can buy Bitcoins and make over Ksh 100,000 within a month by selling them.
Another business you can do in Kenya is to buy and sell domains. Search for any available domain name you believe someone may need it in future, buy and park it.You can buy one at Ksh400 and sell it for Ksh 100,000 within a year when its demand is high.
Become a Virtual Assistant
Virtual Assistants register with websites like Upwork where they perform available duties like data analysis, data entry, web design, managing people's Facebook accounts, replying to emails and many more. Instead of being idle, look for a company that offers jobs for Virtual Assistants and register, you'll be surprised to get jobs from such companies in future when you least expect.
Guest Posting is also common among bloggers. This is where you create posts for other blogs and get paid. Blogs like Tuko and Standard Digital may accept Guest Posts from random bloggers. Opera Mini has also started accepting Guest Posts where they pay every month if they post your submitted articles.
Start betting on football matches
Betting on football matches will also provide regular online income for those who keenly follow those game. All you need is to identify a good betting site, join and start betting. In Kenya,22Bet is one of the best betting sites,click on this link to register
Depositing and withdrawing money is through MPESA—there are no charges on withdrawals. You can make up to Ksh20,000 per day if you are accurate enough.
Start online fundraising company
Online fundraising company may not look like a popular idea but is one someone can embrace. There are people who need to fundraise online but there is no single website that can connect the fundraiser and those willing to contribute. Someone needs to come up with a website like Gofundme to deal with Kenyan cases.
I have a couple of friends who rent houses in Kilimani and look for clients who can rent them on day to day basis. One of them has two houses where he pays Ksh80,000 for both. Every client who hires the rooms for a night pays Ksh 3,000. In a month, he makes over Ksh30,000.
Start online garage website
Online garage website is what you should start and get money online. Mechanics will register from any part of the country; you'll keep their database. When someone's car breaks down even in Garissa, they'll be able to call a mechanic near the locations through the website.
Forex Trading is another popular way Kenyans make money online. You need a capital of about Ksh100,000 and identify a genuine forex trading company. You should also do several Demos before you start trading.
Experienced forex traders earn as high as Ksh1 million per month.
Start a Fundraising and Ticketing online company
There is no single online company that offers fundraising services. This is a services that you can do online. Create a blog like GoFundme that will be collecting money on behalf of clients and earn commissions. You should also come up with a ticketing online website where those holding events can advertise.