There are many ways one can make money while sleeping—you just wake up and realize you earned money while doing nothing. Many people world over earn money while sleeping, but before then, they had invested time and resources in some activity or a product. If you wish to make money while sleeping, here is what to do:
As a blogger, you'll struggle for the first few months, earning nothing or meagre income thereafter, start earning money while doing nothing. Initially, you'll invest your time and some cash in blogging. You have to spend a capital of about $50 to create a blog, then proceed to register with AdSense and start earning money. After posting a few articles, you'll start earning some income.
For those willing to own a blog, visit Bluehost and get a new domain for free, then buy hosting for $2.95 only per month,follow this link to visit Bluehost website
Make sure that your website is designed with WordPress.Bluehost will help you install WordPress which will enable you to start blogging.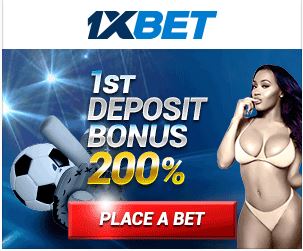 With a busy blog, you'll earn over $1,000 per month within your first year of blogging. It will reach a point when you'll earn money even without posting on your site.
Save in fixed deposit account
Fixed Deposit Account generates interest for investors—the more money you save the more you earn in terms of interest. Choose a bank with the best interest rates, negotiate and start saving. Most banks will pay after 3 months ,6 months, one year, two years, three years or any other period you may agree with the bank.
You will be earning interest day and night.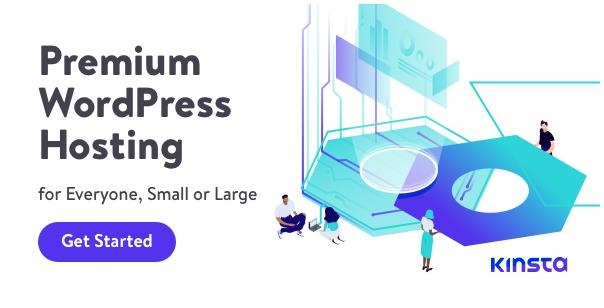 YouTube is a free channel where videos are uploaded and money generated through AdSense. To become a YouTuber does not require academic certificate or any other skill, all that's required is to create good videos and upload them into your channel.
You'll earn money from the previous uploaded videos. Even if you don't post fresh videos, you'll still earn from the previous videos through views. The more videos you post, the more money you earn. Always strive to have as many subscribers as possible because they're the ones to get you views.
Invest in Unit Trusts/Shares or Bonds
Unit trusts offer high interest on investment, same as bonds and shares. The interest rate earned depends on the amount invested. All these segments generate interest rates on daily basis. I particularly prefer Unit Trusts because the principal invested is not subjected to risk.
The first time I learnt about affiliate marketing was in 2012.Initially, I was monetizing with AdSense but later started promoting affiliate programs. Over time, I have been earning through affiliate marketing. My monthly income is in excess of $10,000
I prefer affiliate marketing because I earn even when I am asleep, especially from those companies that pay recurring income. This is something you can do.
Rental houses will generate for you recurring income. But you need huge investments in order to build enough rental houses to generate decent income. The moment you build such houses; you'll be paid on monthly basis until you get out of this world.
Save in Skrill/PayPal and Payoneer
If a dollar is stronger than your currency, open an account in PayPal, Skrill and Payoneer and wait for the dollar to increase in value and withdraw your money.
Bitcoins are risky investments but they are worth investing in. You will buy one Bitcoin for $10,000 and sell the same for $30,000 after few months.
Buy a piece of land and sell it later at a higher figure
In most countries, land will always appreciate—the figure you buy land today is not the same price you'll sell it a few months later. Though the land will be idle, you'll be earning money while sleeping and only realize so when you sell it.
Creating online courses can be done by someone who's specialized in a particular area. For instance, if you know a lot about SEO, you can create courses and sell them through your blog or Amazon.
Create and sell Facebook pages
There are many people and companies who buy Facebook pages which already have followers. If you are good at growing Facebook pages, create as many as possible and sell when they have gained sizeable followers.
In 2015 I sold one of my Facebook pages for $2000, it had over 100,000 followers. I sold another one for $4000 in 2018 which had over 200,000 followers.
Domain names become expensive when they become old—the more years a domain name stays the more it costs. You will buy a domain name for $10 and after two years, sell the same for $10,000. The best domain names to buy are .com because the demand for the same is high. If you wish to start this business,follow this link and buy domain name cheaply
Business of creating and selling of websites is lucrative. It costs about $50 to create one website but after one year, you'll sell the same for more than $5000.The only work you should do is post regularly to build some authority. If by good luck your website gets over 1 million views per month, you'll sell it for more than $100,000.To get a free domain and cheap web hosting,follow this link
Sell Ad Space on your car/house
A moving car can be used to advertise products. Several companies nowadays use cars to advertise their products cheaply. If you have a car, look for companies to advertise and get paid.
People can also advertise their products through your house. Rent out a space outside your house and get paid.
There are many people online who are searching for fixed matches or well analyzed betting tips. Create a website, post free tips and get customers for premium tips. You'll be earning money even when sleeping.
Create a site where men and women will meet and date. You will be charging subscription fee which is paid annually, quarterly or monthly. Once the website is live and you have a couple of subscribers, you'll relax and earn while sleeping.
You can rent out your equipment and possessions like cars and houses. Once your equipment is hired, you'll sleep and wait for money to come.
There are numerous Apps which will generate money for you even when you don't work, like online taxi App and mobile loans App.Those using the App will pay you some of the cash they make through the App.
Lend money to your friends and family members
If you are blessed with a lot of money, lend some to your friends and family members and earn interest.